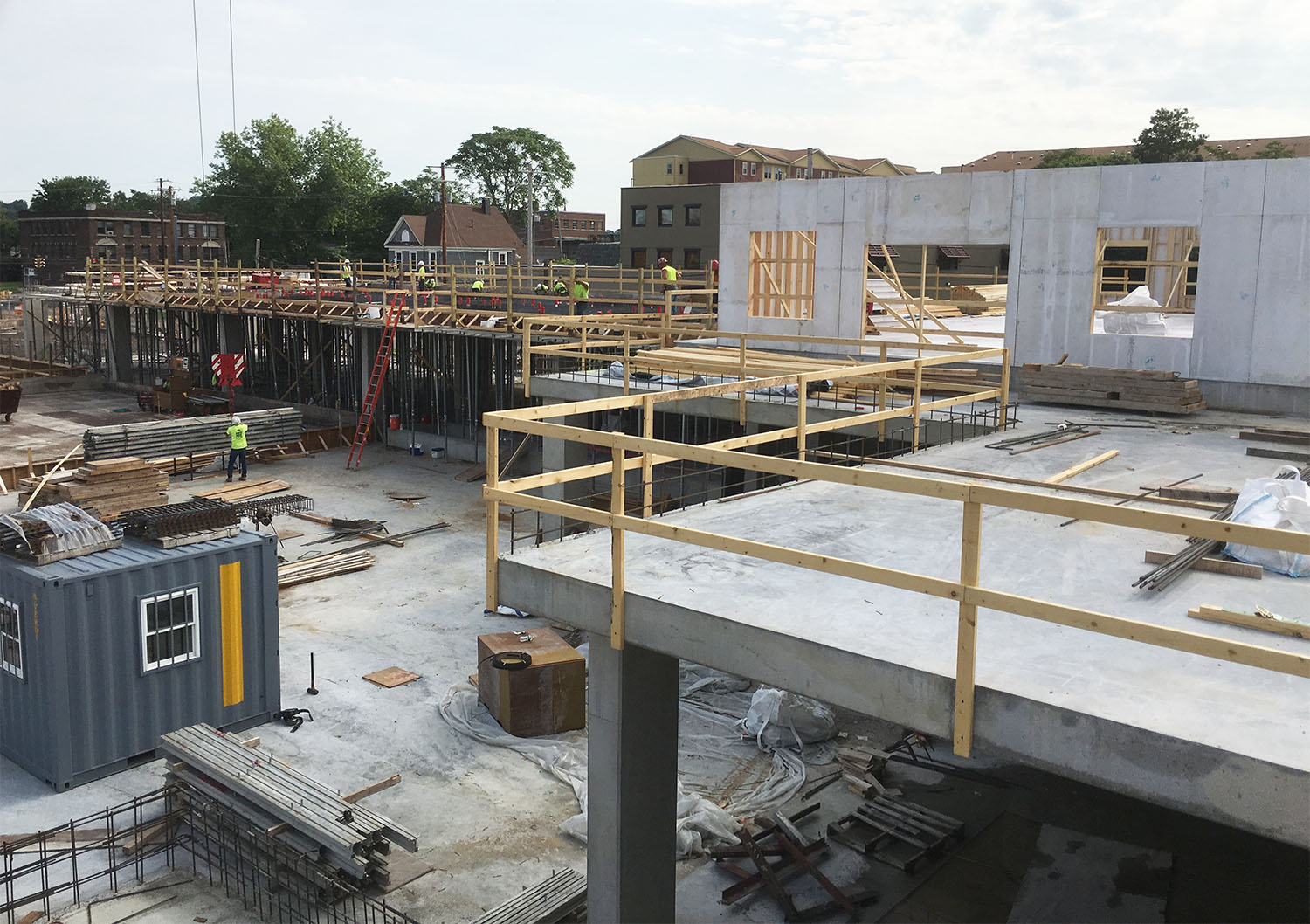 24 Jul

Syracuse University – Student Housing Construction Underway

Construction at the new student housing development new Syracuse University is well under construction.
Construction continues on the $66.6 million, 604 bedroom student apartment building at 945 E. Genesee St. near Syracuse University.

Local construction Company Hueber-Breuer is doing the work for Peak Campus, of Atlanta Ga.  Peak Campus is one of the largest privately owned student housing companies in the country. A big hole now exists where The Crogen, a 96-year-old, three-story medical office building at the northwest corner of South Crouse Avenue and East Genesee Street, previously stood.

The apartments are expected to be ready for occupancy by the fall of 2018. – Syracuse
This student housing/mixed-use project is designed to provide an off-campus housing option for Syracuse University students. Thanks to urban infill sites along South Crouse Avenue in Syracuse, this can be done within walking distance of the campus. The project site is almost an entire city block and when complete will feature restaurant / retail spaces, below grade private parking with above grade shared use parking in a podium configuration, a two story amenity area including student support, leasing operations, a 175 bike storage facility, & fitness / sauna center, as well as an enclosed courtyard recreation area.
See more images of the Syracuse project.