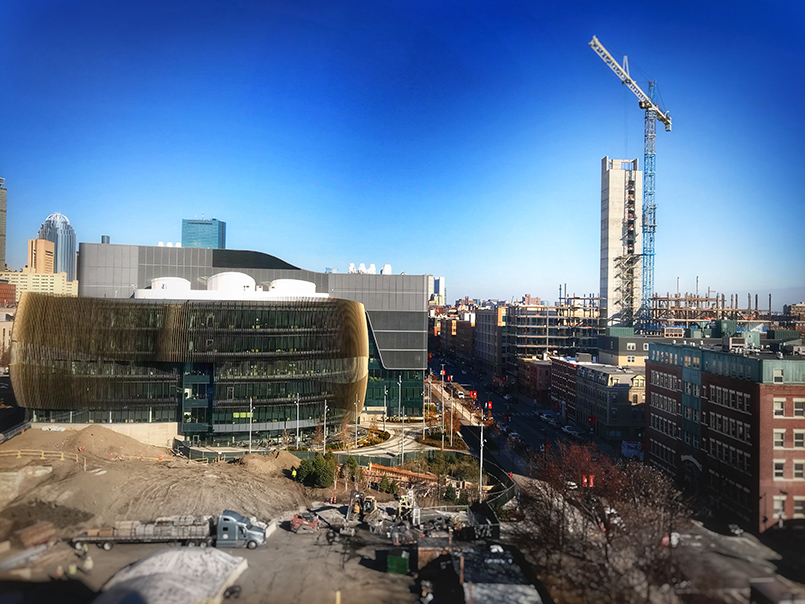 04 Jan

Northeastern University Student Housing Is Underway

CUBE 3 Studio is the architect of record for the Columbus Ave student housing project for Northeastern University, which has begun to take shape located in Boston. Construction commenced this past summer of 2017 and the site has been busy these past several months. Even this early in construction, it's clear the innovative design of this finished project will stand out among the city's neighboring architecture.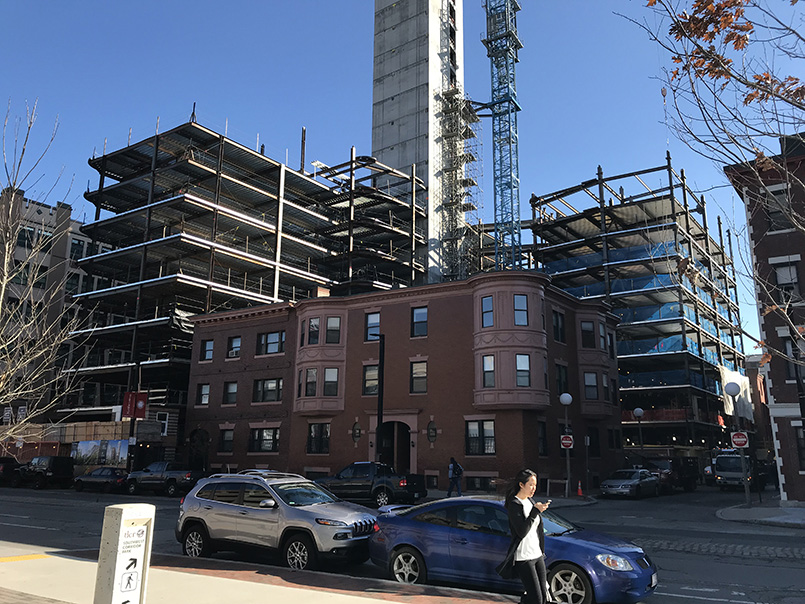 Once completed, the project will be housing over 200 student apartments with nearly 800 beds located throughout 18 of its 20 stories. Along with student housing, the building will also include commercial space and student related community amenities/services. The finished project will be composed of three different heights and act as a directional landmark for the Boston area, allowing students to navigate throughout the campus and city without ever losing sight. The mid-rise and high-rise sections are to be connected by a glazed narrow bridge to create transparency through these two parts.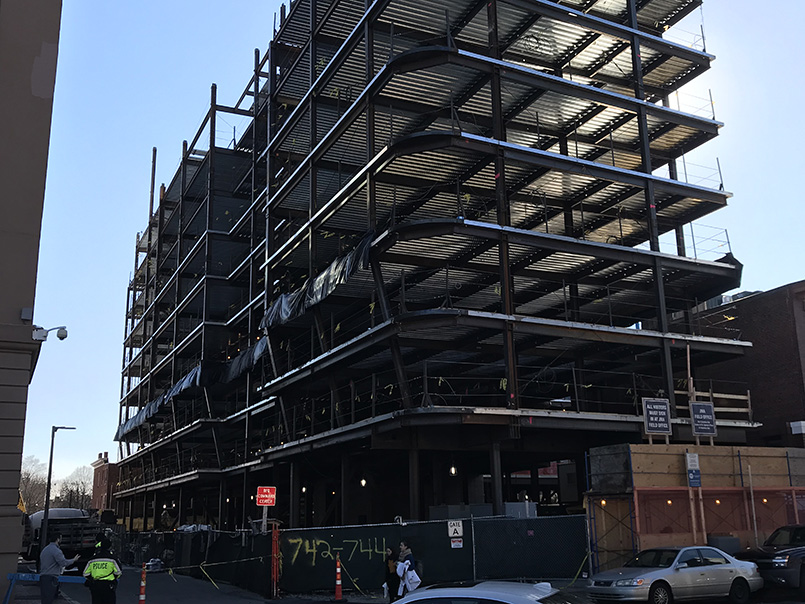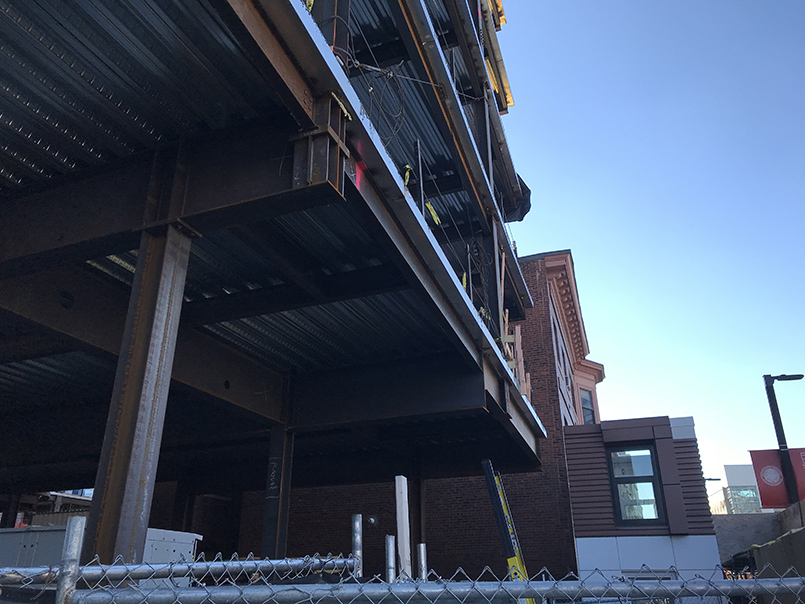 "The plans call for a building with apartment-style suites for undergraduates that will reach 20 stories and 230 feet at its highest point, with lower wings at the street edges of the site. Northeastern is partnering with American Campus Communities, a Texas-based developer that specializes in building student-housing communities. ACC will lease the university-owned Burke Street parking lot, where it will construct and manage the building, which will feature a range of student services and amenities as well as ground-floor commercial space.
The project addresses both Northeastern's commitment and the city of Boston's desire to bring more students into campus housing. With the opening of East Village last year, Northeastern now provides more than 9,100 student beds and has more than doubled its number of beds since 1998, when it provided a total of 3,663 beds. Since then, Northeastern has opened West Village, International Village, Davenport Commons, and other housing that has increased that number by more than 4,800 beds."  news.northestern.edu
For more information on Northeastern University and future updates visit our website here.