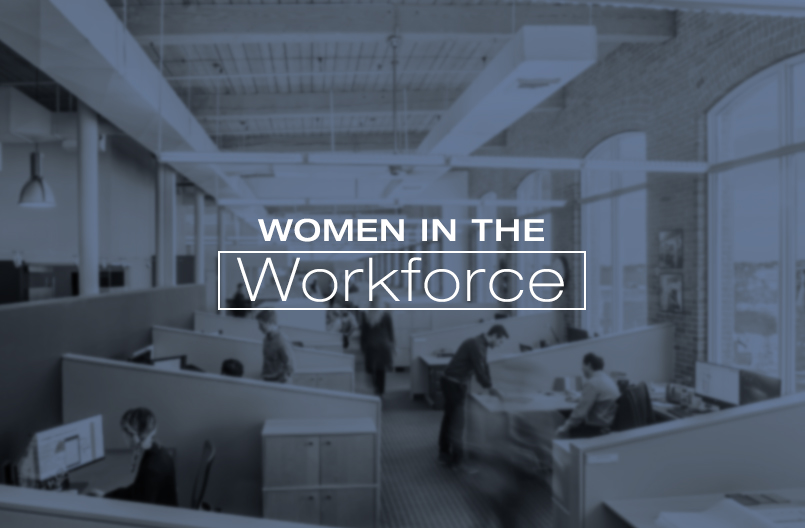 27 Mar

Women in the Workforce

March is Women's History Month and to celebrate we wanted to take the time and highlight the women that make our workforce one of a kind. Within our company, women lead various roles from supporting our office financially, to designing hands-on with our clients, to managing our projects as well as our office – all while following Angela Juliano's lead of improving our thriving office culture with humor, passion, and humility.

As CUBE 3 has grown over the years so too has our female workforce; Angela (NCIDQ & Senior Associate Principal) has been a visionary leader at CUBE 3 since nearly the beginning.  She brings an insightful eye and a deliberate voice to CUBE 3 Studio while she serves as an inspiration and a guiding force for not only the Women of CUBE 3 but to all of our staff.
"I see Women the world over as smart gifted and strong — with the talent and commitment to transform lives"
– Zaha Hadid
Our talented and driven women are behind some of our favorite ongoing projects such as TENN, GCP, St. Gabriel's, West Edge, and Modera Lofts, just to name a few. Each female member of the team has helped to ensure CUBE 3 Studio's place as one of the leading architecture firms in the Boston area. Our Mission is to provide the best design experience and value for the unique needs of each of our clients; recognizing that every project is different so too is our staff, our female Interior Designers and Architects work daily to meet our clients' challenges and exceed their expectations by following a creative and thoughtful approach.
To our CUBE 3 women; thank you all for your sharing your talents and dedication and for continuing to spark our positive and fun team culture!
In photo from left to right:
Michelle Quinn, Alycya Boisvert, Tara Martin, Jessica Welsh, Lauren Kennedy, Allison Collins, Lauren Saunders, Emilia Guzman, Chelsea Glynn, Bethany Beck, Rachel Maxfield, Jodi Salvo, Pam Allison, Maria Baudler, Talia Cannistra, Stacey Mirochnik, Danielle Meri, Angela Juliano, Andrea Hester, Allie Adams, Jennifer Pennel, Stefanie Theall, Nima Balasubramanian, Lyla Warner
Not Pictured:
Amber Galko, Erin Angelini, Anelise Bateson, Philippa Middleton