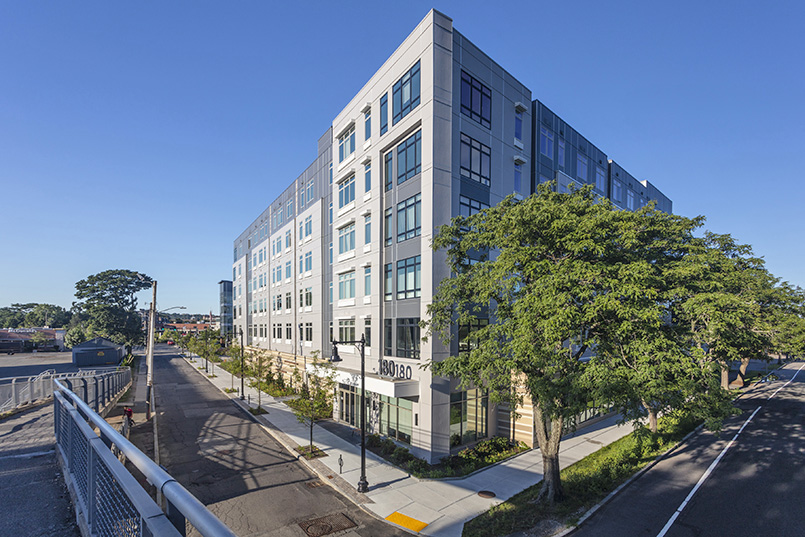 28 Aug

Completion: Telford 180

Telford 180 is The Davis Companies' newly completed residential development located on the corner of Telford Street and Western Avenue in Allston, MA. Having been completed this June 2018, Telford 180 consists of five wood framed residential floors containing 85 for-sale condominiums constructed over a two level parking garage. The luxury condominiums are comprised of a variety of junior-one-beds, one-bedrooms and two-bedroom options while select units feature large floor to ceiling windows, all units boast luxury floating floors, and high-end finishes.

The overall design of the building's facade focuses on simplicity with a sense of elegance through the use of a modern color palate, blend of natural wood and pedestrian scale materials, with detailing that is represented both inside and out. Telford 180's amenities consist of a lounge, fitness center, private conference rooms, semi-private raised outdoor courtyard, dog washing station, plenty of bicycle storage for residents as well as a one-of-a-kind rowing room parallel to the Charles River.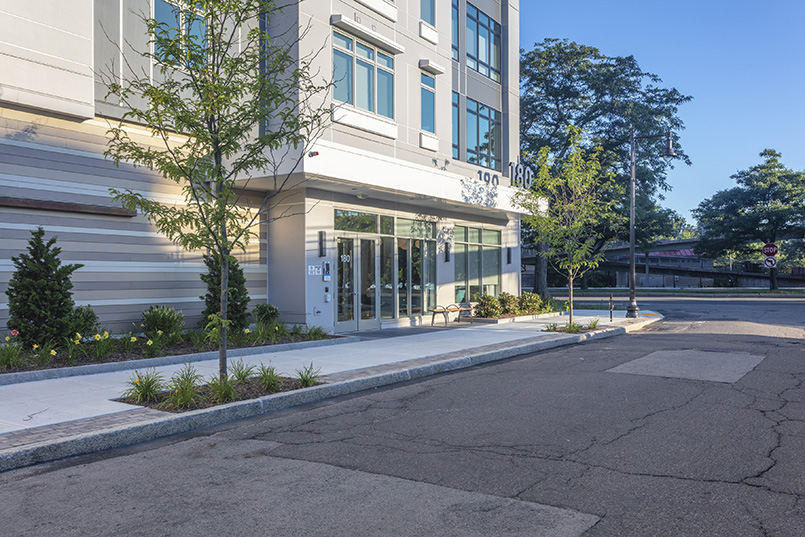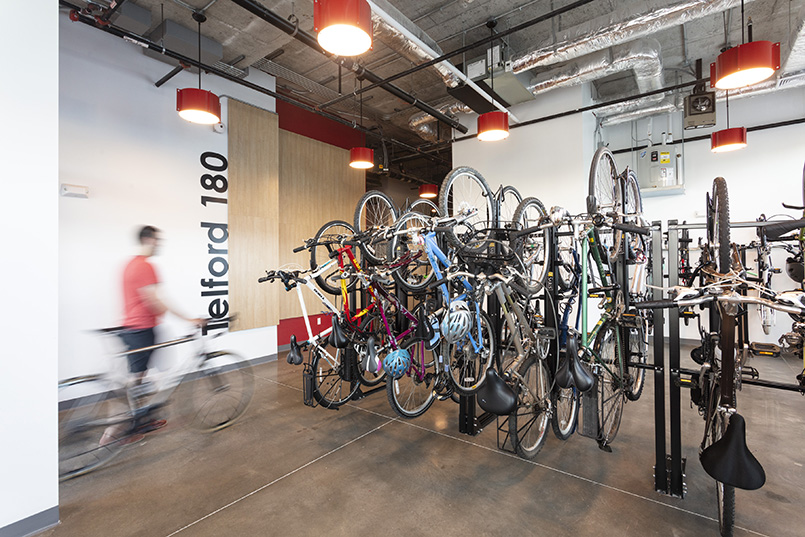 To learn more about Telford 180 and to view additional photos, visit our website here.