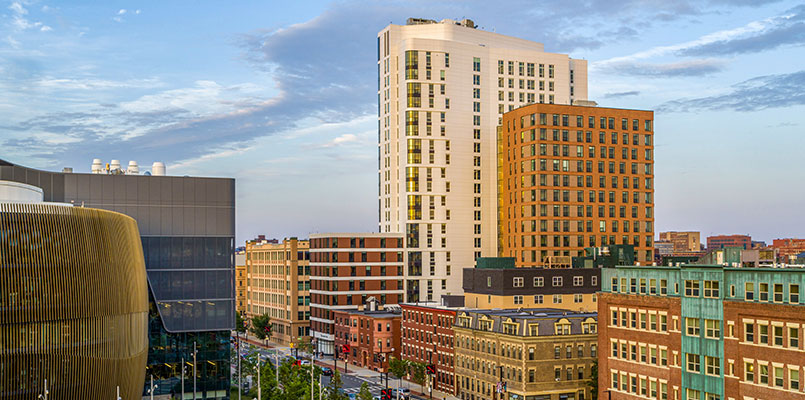 17 Sep

LightView Apartments at Northeastern University

Every so often a project comes along that creates a special buzz around it. When we were named the architect of record for the LightView Apartments student housing project at Northeastern University, we heard it loud and clear. Working with the University, American Campus Communities, and The Copley Wolff Design Group, we were able to seamlessly connect LightView to the existing urban campus that has been a fixture in the city of Boston, Massachusetts since 1898.

The 314,000 SF building, opened in September 2019 and now completely occupied by students, boasts commercial space and student related community amenities and services at the ground floor, 214 modern student apartments (824 beds) housed in an assemblage of components: a low-rise portion of nine stories on Columbus Avenue, a mid-rise portion of 17 stories on Coventry Street, and a high-rise portion of 22 stories in the middle of the block, on Burke Street.

Situated in the heart of Boston, the building design approach required sensitivity to the existing historical scale of Columbus Avenue. Surrounding buildings typically range from 3 to 6 floors; so inserting a 824-bed, 253′ high rise building required a unique approach, including material changes, window patterning, and the glass pedestrian bridge that connects the buildings, but provides a clear visual separation between the volumes.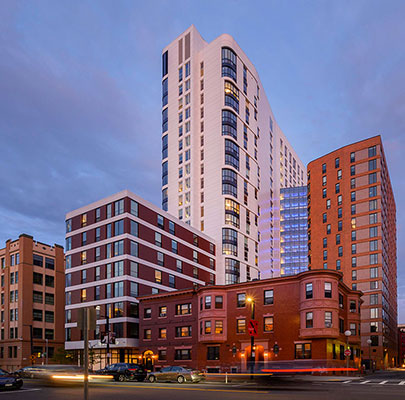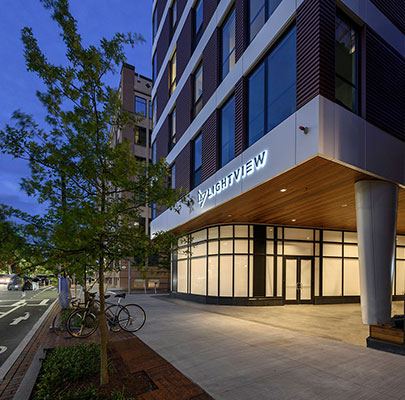 The building also steps back on Tremont, creating a layered system of building masses that does not overwhelm the 3, 4 and 5 floor building pattern along the street.  The design, development and University teams worked closely with the BPDA and the neighborhood to ensure that the building would integrate cleanly into the community and provide student-housing options that would positively impact the neighborhood.
Contributing to this strategy of active pedestrian edge, the building entry was pushed back from the street face, creating an engaging outdoor forecourt at the street that was paired with a retail tenant are the front edge of the building, connecting directly to the street edge.  This innovative approach allowed a very narrow lot to contribute strongly to the sense of life and activity on Columbus Ave.
The property, conveniently located 400ft from Ruggles Station (Boston MBTA), features an advanced student security system, leasing office, modern fitness center, inviting café / lounge space, retail tenants, a large academic success center to accommodate quiet study spaces, laundry facilities large enough to support all residents, and both in-unit and general bike storage, including a maintenance shop for quick or complicated repairs. The buildings are LEED Gold with anticipation of achieving LEED Platinum status.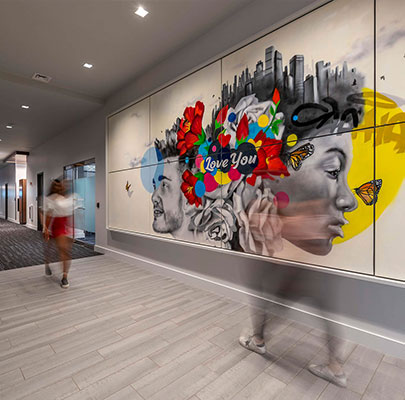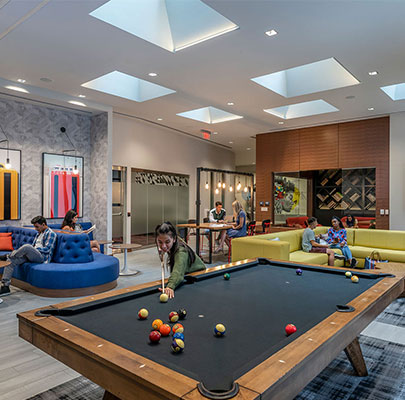 The building amenities and units were carefully designed to provide students with a healthy, interactive and exciting living environment that supports both academic growth, and contributes to their well-being and sense of place on campus.  This is their home, and their neighborhood.  Laundry and study facilities are integrated with recreation areas, casual lounges and access to fitness, music and a rich variety of social spaces.
LightView Apartments has truly enhanced this urban campus community, and we look forward to our continued involvement with Northeastern University.
Visit the project page for more details »

Developer: American Campus Communities
Property Website: LightView 
The Lightview C3 Project Team:
Nik Middleton, Partner
Brian O'Connor, Partner
Aaron Bancroft, Senior Associate Principal
Jim Spiegel, Senior Project Manager
Steve Prestejohn, Design Coordinator
Nathan Klein, Design Coordinator
Luke Beck, Senior Job Captain
Tom Lasey, Job Captain
Nicole Zizzi, Intern, Northeastern University Student
+ All other contributors