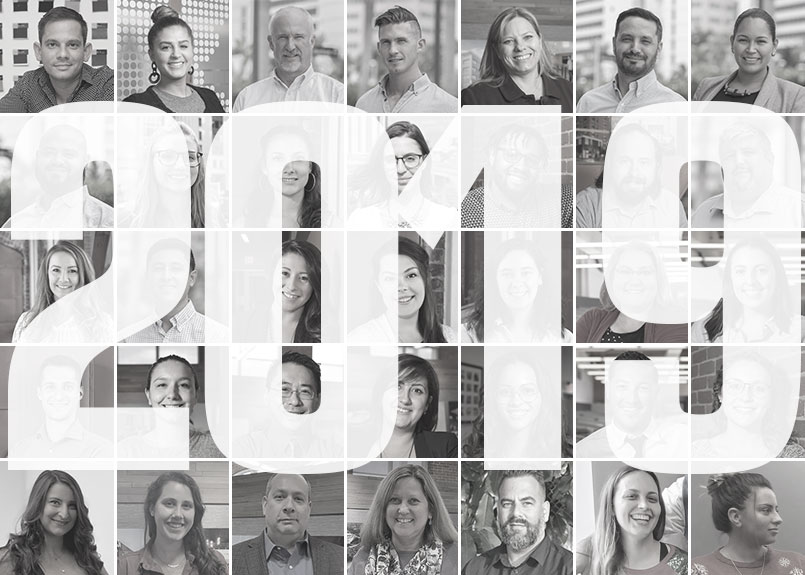 30 Dec

Year in Review – 2019

As 2019 comes to a close we want to take this moment to thank all of our friends, families, colleagues, and partners for helping CUBE 3 have an incredibly productive year.

Please join us as we reflect on some of the highlights that made this year what it was… spectacular; from the grand opening of LightView Apartments at Northeastern University, to new opportunities with Acushnet Holdings, to designing Riverwalk Lofts in the city we call home.

Our expansion into Miami and Boston has allowed us to add accomplished, experienced new employees to our already talented team, all of whom have generously contributed to our growth.

And we are grateful to the countless companies, charities, and foundations that have invited us to help them make our communities better places for all of us to live. It's been a year of substantial growth and progress for the firm, and we are excited for everything 2020 will bring our way.
---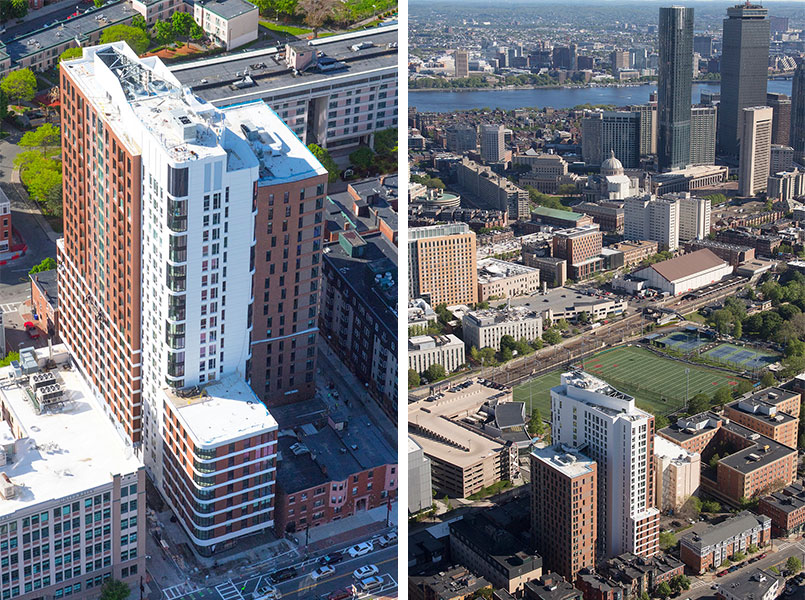 LightView Apartments, a student housing project we developed for Northeastern University with American Campus Communities opened last September, already fully leased for the fall semester.
This 310,000 SF building has 207 student apartments with 789 beds on 19 floors, and includes commercial space, and student related community amenities and services on the ground floor. The building, currently targeting LEED Platinum designation, is comprised of a low-rise portion of 8 stories and a mid-rise portion of 16 stories are connected by a glazed narrow bridge designed so students can enjoy both campus living and the beautiful Boston skyline.
Fairhaven, MA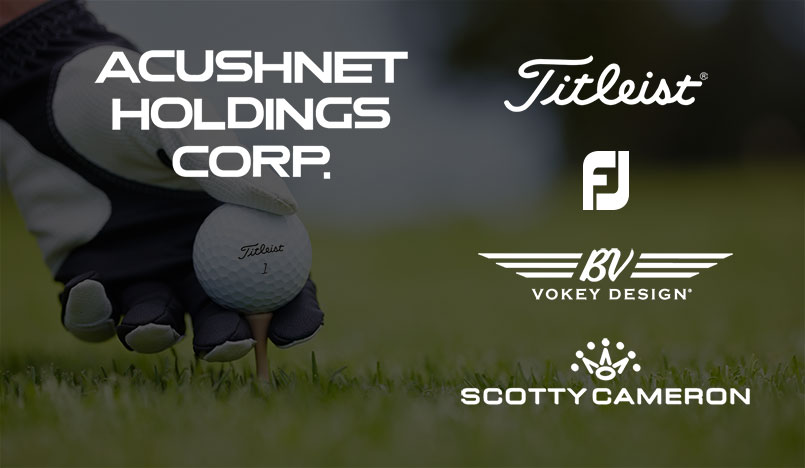 Acushnet Holdings Corp, the global leader in the design, development, manufacture, and distribution of performance-driven golf products including Titleist and Footjoy, tapped CUBE 3 to develop and redesign their global headquarters. The finished product will house all of their executive departments and serves as the research and development center for these and other brands under their corporate umbrella.
Cambridge, MA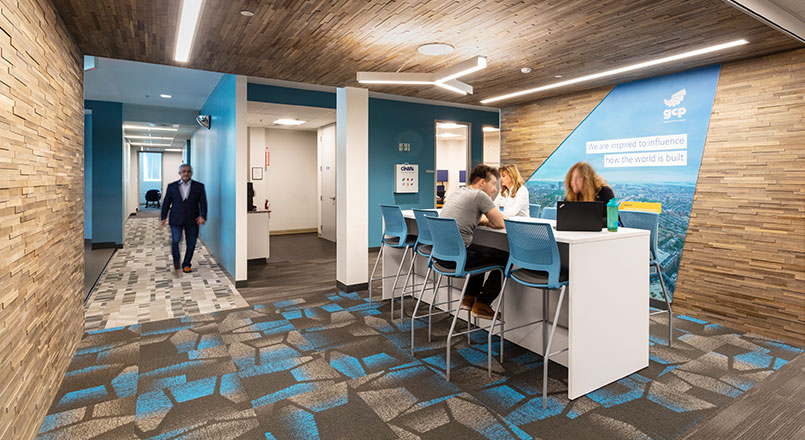 This Product, Innovation & Technology Center ("The PIT") is the new global R&D center at GCP's Cambridge HQ. CUBE 3 created a centralized technology hub and implemented an open concept design to enhance collaboration among teams. 45,000 gsf of interior workplace renovations, including Café Repositioning, R&D innovation center, verify production & mobility departments, in addition to 750,000 gsf of masterplanning.
From nothing special, to something spectacular.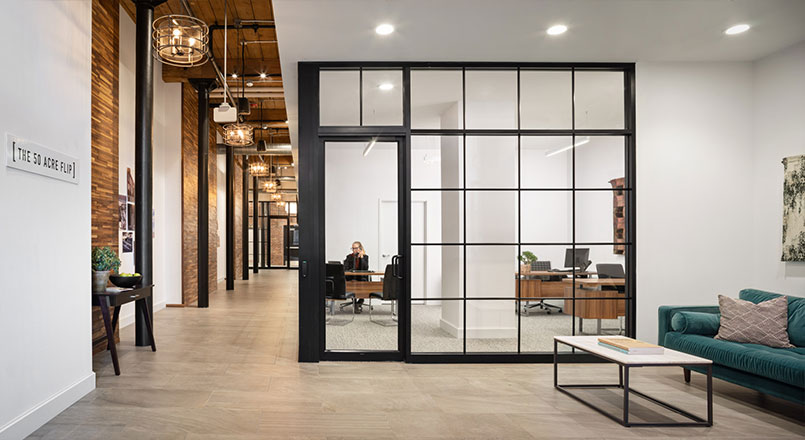 With a primary focus on interior design, our team did some incredible work in The Riverwalk Lofts located in Lawrence's historic district. The original, existing mill building has been transformed into studio, one and two bedroom leasable units, and the development has been outfitted with modern best-in-class amenities including a clubhouse, conference room, fitness center with climbing wall, game room, outdoor grilling area, and a rooftop terrace for residents.
This Mill renovation with Lupoli Companies received the Paul & Niki Tsongas Award from Preservation Massachusetts.
Miami FL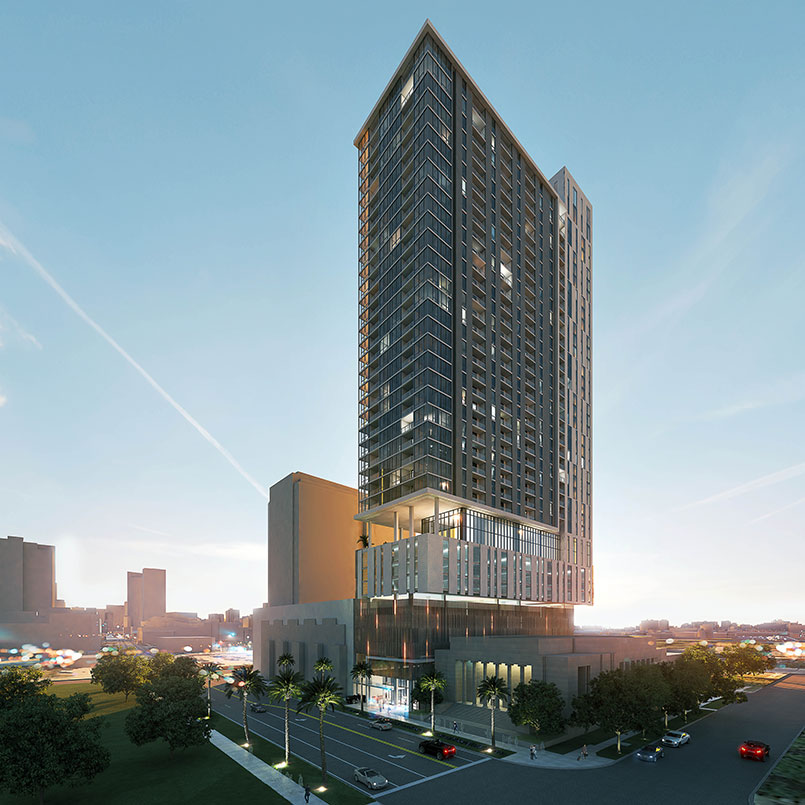 CUBE 3 partnering with Fifteen Group is proposing to build a 40-story, 418-foot tall apartment tower next to the historic Christian Scientist Church on Biscayne Boulevard in Downtown Miami. The tower would include 364 rental apartments.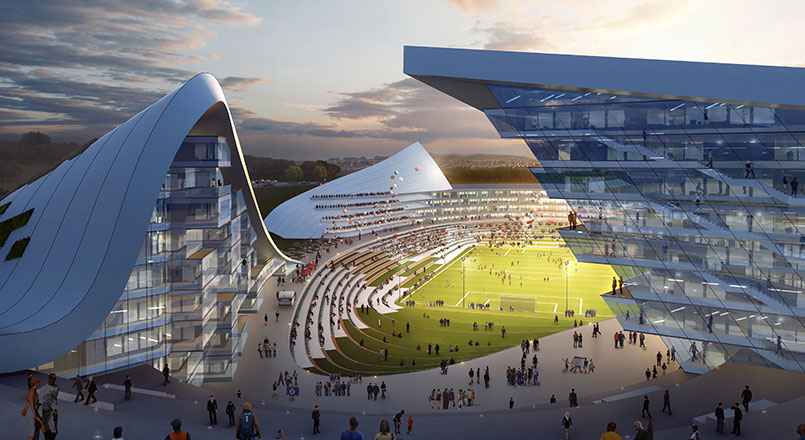 Our conceptual proposal for AGGREGATE, a mixed-use sports complex in Lagos, Nigeria, received multiple commendations for its design intent. The stadium, supported by a cooperative ownership model, received first prize from both the Rethinking The Future – Architecture, Construction & Design Awards 2018 and Architecture Podium International Architecture Awards 2019 in the category of Sports & Recreation Concept. AGGREGATE was also listed as a top 50 finalist by Arch Out Loud: WASTE Multipurpose Stadium – International Open Ideas Competition 2018.
CUBE 3 has participated in four design competitions in the past three years with this marking the second competitive design entry to receive top honors. Our experience as a design-oriented firm, allows us to continue to push the envelope and take a creative, yet strategic approach toward interesting and complex design issues.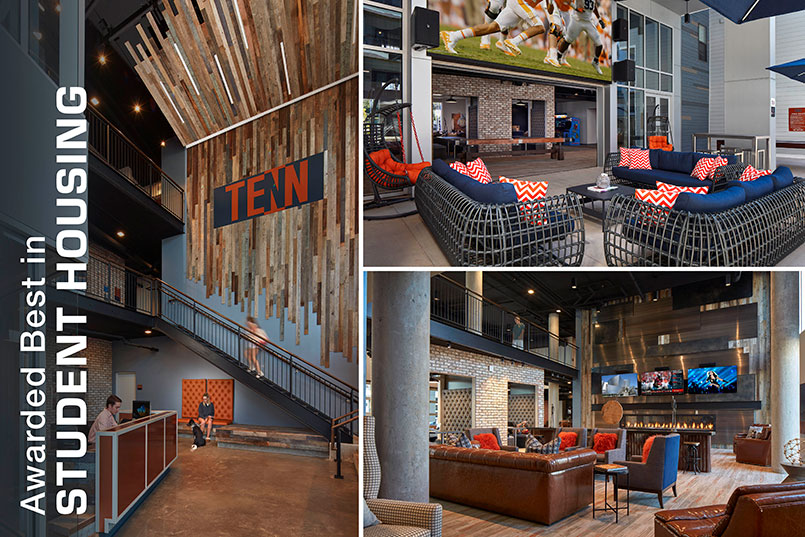 TENN received the Best in Student Housing Award at the IIDA NE event in Boston, MA. TENN is a mixed-use student housing high-rise in Knoxville, TN, with 140 units and 600 beds, which completed construction this past fall in the heart of the University of Tennessee campus. The project provides convenient housing to its students and includes several student-oriented amenity spaces.

CUBE 3 Continues to Attract Incredible Industry Leaders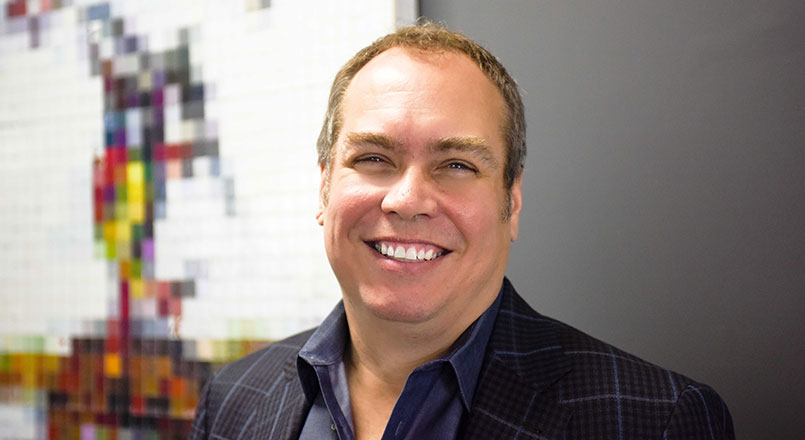 At the beginning of 2019 CUBE 3 announced that Jon Cardello, AIA, NCARB joined the firm as Partner of our CUBE 3 Miami entity. Jon comes to us from Stantec, where he most recently served as Vice President, US Commercial Sector Leader. Jon will be instrumental in our continued growth; directing the company's growing hospitality sector in South Florida, and throughout the U.S.
With roots in Boston, where he began his career, Cardello's planning and design expertise in high-profile residential, mixed-use, workplace and hospitality projects in and around the Southeast market expands over more than 25 years. During his time in Miami, Jon helped reshape Collins Avenue, including the restoration of seven Art Deco hotels.
Cardello remarked, "Since joining CUBE 3 in January, we've had great response from the local development community. We're fortunate in that we've been able to secure excellent opportunities and rapidly create a solid base in the Miami market. Our office immediately hired 11 new employees, and we continue to expand and look for promising new talent."
New Members of the CUBE 3 Team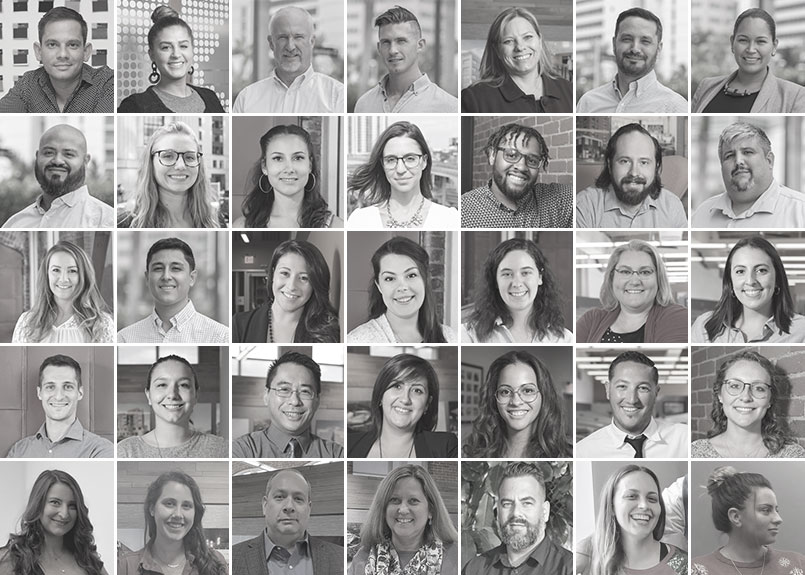 CUBE 3 continued to grow by leaps and bounds in 2019, allowing us to add 35 talented and accomplished men and women to our staff. From architects and designers, to business development and IT, these are the people who will continue to help CUBE 3 thrive. We are eager and excited about the year ahead and look forward to a prosperous 2020 for all of our colleagues and partners.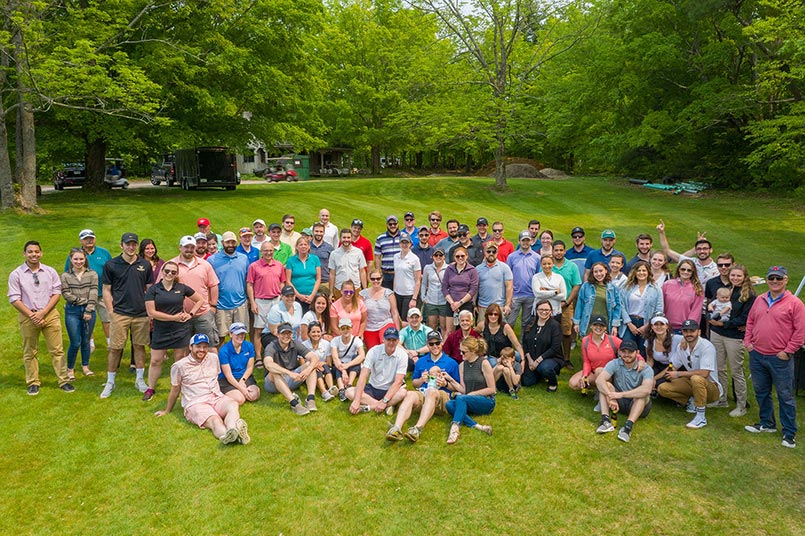 The wonderful people who run the Apple Hill golf course in Kingston, NH were gracious enough to have us back this year for a 4th year for our annual CUBE 3 golf tournament. The weather was wonderful… but the turnout was spectacular. We went from 11 teams last year to 17 teams this year—and it was apparent that everyone who participated really came to celebrate each other, and enjoy a pretty incredible BBQ lunch.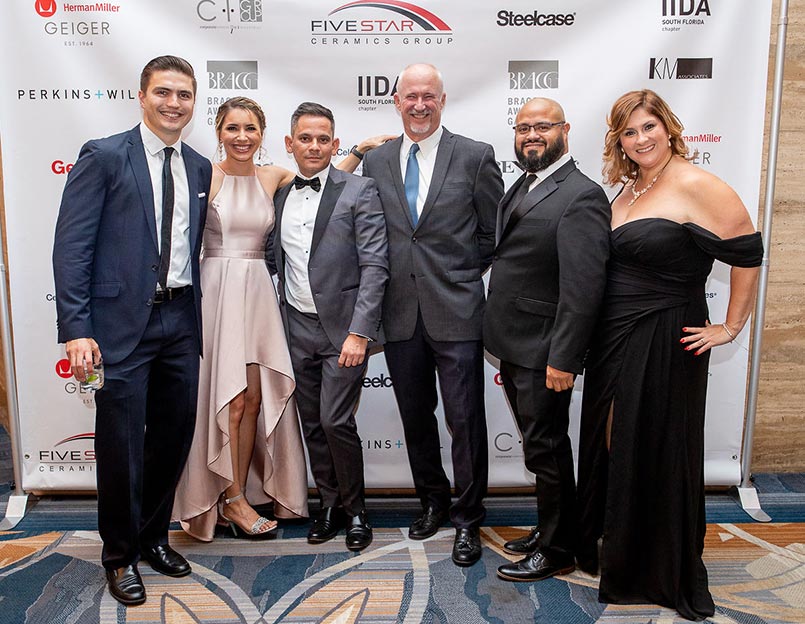 Our Miami team had an incredible time at the IIDA South Florida BRAGG Awards at the InterContinental Miami in July. We helped them celebrate their 25th anniversary by presenting the award for Best Retail Space and supporting their mission to raise funds for the future generation of interior designers — with four student scholarships awarded during the evening.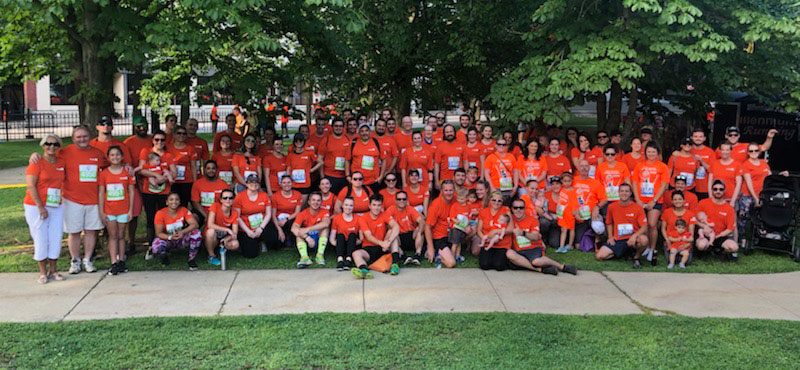 As always, our team was ready to run in the 27th Annual Cigna/Elliot Corporate Road Race, August 8, 2019. We've been lacing up since 2007 for this event, which benefits the Elliot Regional Cancer Center, and we're proud to have so many amazing people on our staff who are ready to show up and show support for this great cause. We were also very proud to have been recognized as and win the award for "Medium Team With The Most Participants" in the race. We're already looking to top that number next year.
Canstruction Boston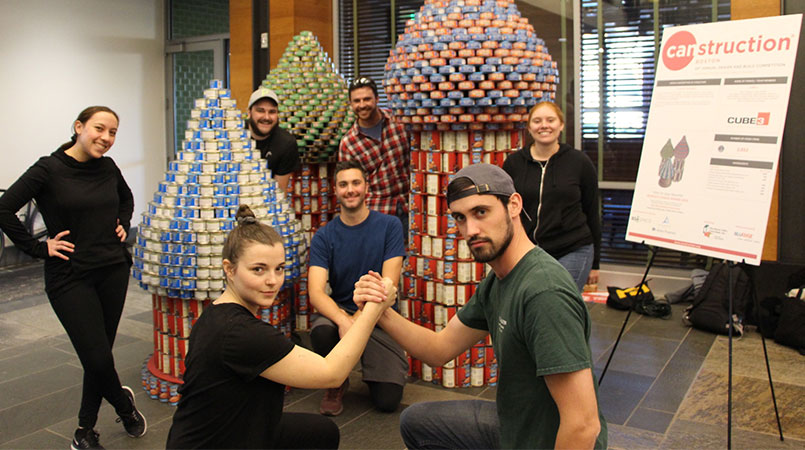 The 24th annual Canstruction Boston charity exhibit opened at the Boston Society of Architects/AIA Space and Atlantic Wharf Building in October. The sculptures, made entirely from cans, were created by various architecture, engineering and construction firms — including CUBE 3 — in the Greater Boston area. 23 teams to be exact, using more than 80,000 cans to address the canstruction theme "Around the World." Visiting the exhibit is an engaging way to learn about the fight against hunger in Massachusetts, and after the sculptures are dismantled, all the canned goods were donated to the Merrimack Valley Food Bank in Lowell, Massachusetts.