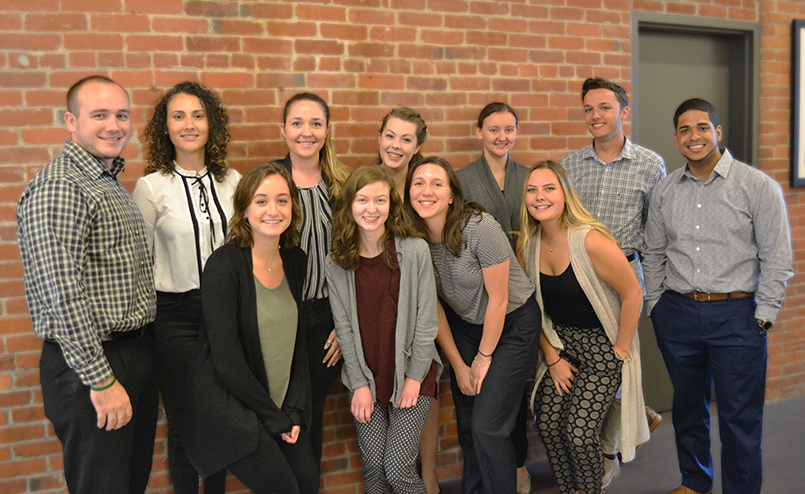 16 Aug

Summer '17 Internships at CUBE 3 Studio – Part II

Each year we seek out talented students from the local colleges such as Wentworth Institute of Technology (WIT), University of Massachusetts (UMASS), Roger Williams University (RW) and this year we even had internships from as far as Norwich University (NU) and Rensselaer Polytechnic Institute (RPI). This summer we have been blessed with another great group of individuals who have become an integral part of our team. We are thankful for all of their hard work this summer and are sad to see them go back to school!

Here is some of their feedback continued from our previous post (See Part I for more information):

Peter Comeau (WIT – Graduate Class of 2018)
Cube3 offered a great opportunity to understand the world of holistic architecture, designing from conception to construction. A lot of the experiences my peers have shared with me of their positions hover around interior architecture where they're working on renovations or shells and I was excited to jump into a position that worked on the totality of a project.
Mykaela Scarpace (WIT – Gradate Class of 2018)
C3: What did you hope to learn/gain from your experience at CUBE 3 Studio?

I hoped to expand my knowledge of architecture in terms of conceptual design, but also the detailed aspect of making a building reality. CUBE3 has exposed me everything I expected and more – I have experienced everything from initial design discussions to creating a completed set of construction documents.

C3: What do you feel has been your biggest takeaway so far from working at CUBE 3 Studio?

I think my ability to work, think and create in a group has been improved while working at CUBE3. In school, we generally work on our own designs, but here I learned how people of different opinions, experience and knowledge come together to create a successful design!
Catherine Buckley (RW)
What inspired you to want to pursue architecture? 

In high school, I was extremely interested in both math and art, and architecture blends the two together!

What do you feel has been your biggest takeaway so far from working at CUBE 3 Studio?

My biggest takeaway from working at CUBE3 has been applying my knowledge from my college education thus far and applying it to a design that will eventually be built.  Learning about the process and all of the teams that come together to design a functioning has taught me a lot about the field of Architecture outside of the classroom.  Additionally, I have learned new programs such as Revit and Micro-station that I was not previously well versed in.
Katarina Wabrek (NU – Graduate Class of 2018)
What inspired you to want to pursue architecture:

I believe that my passion for architecture began at a young age from watching my father restore my 1860s childhood home.  He taught me the importance of older architecture, the quality of craft, and the history within forms.  Knowing my interest in architecture, my mother specifically pushed me to pursue a degree in architectural studies where I was taught design methods, the built environment, and innovated practice.

What do you feel has been your biggest takeaway so far from working at CUBE3?

The largest aspects I have learned here at Cube3 that one is not taught in architecture school is that relationship developing and an effective  in-house environment is critical to the success of the firm. Whether it is beginning a personal endeavor to start a new firm, return clientele, or critical staffing relationship building is key.  Also, it is evident to me that in order to create quality work, it is important to establish a practice that is productive but enjoyable relationship for employees.