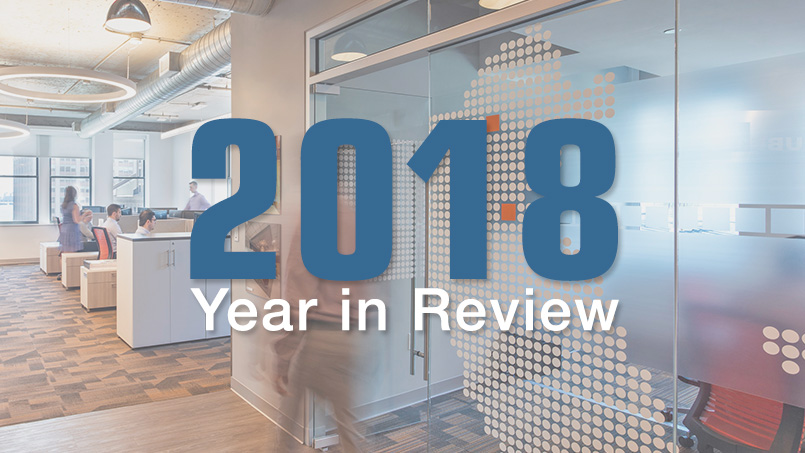 10 Jan

Year in Review – 2018

This past year focused on showing a New Perspective of CUBE3, reshaping our brand and celebrating 15 years of design. With this year's announcements of our new Boston and Miami offices, CUBE3 is expanding along the east coast and has its eyes set on expanding west in 2019, building our reputation as a National Design Firm. Several projects are slated to kick off in the New Year in the Gulf States, including one of the hottest markets in the country – Austin, TX.
At CUBE3, we not only work hard, but our team plays hard too – Culture is a cornerstone of who we are. This year we participated in dozens of team building events from zip lining down Gunstock Mountain, being a part of the annual CIGNA/Elliot Road Race, taking Apple Hill Golf Course by storm, building a sculpture for Canstruction, and celebrating our 15th anniversary with clients at the historical Custom House just to name a few! As our team has grown, so has the variety of team building events that we've been a part of.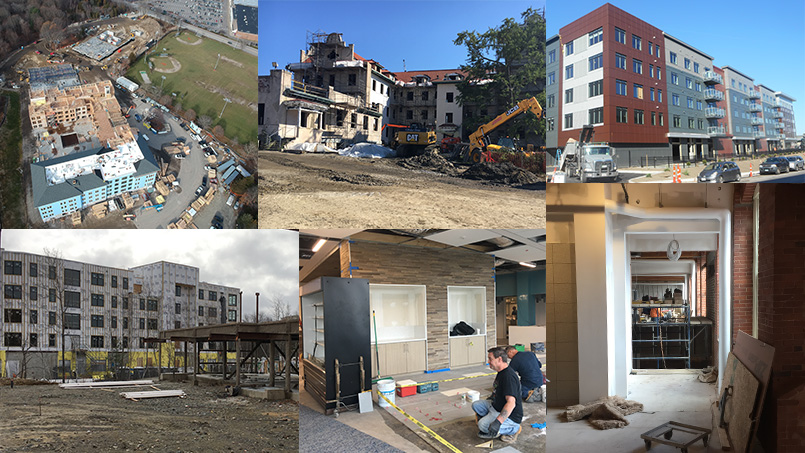 2018 has been an incredible year for the growth of our portfolio; CUBE3 has surpassed our previous records by starting over 200 projects throughout the year! Among these projects, 23 are currently under construction and 24 are in design. We are excited to continue to develop innovative new designs with our eyes set on the urban market.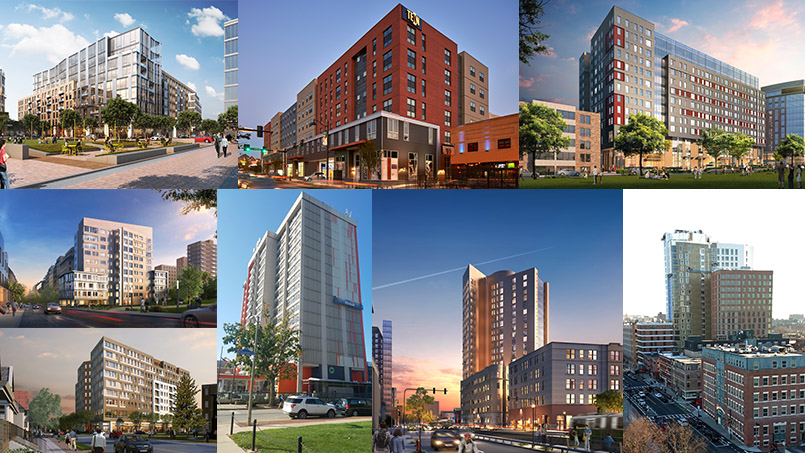 From mid-rise to high-rise, CUBE3 has been taken to new heights this year. Our company has added numerous high-rise developments to our ever growing portfolio, of which several have begun construction or are slated to begin this coming year! Keep your eyes on the skyline as CUBE3 continues to take large strides in several sectors such as academic, hospitality, workplace, and mixed use.
Make sure to follow us on LinkedIn, Instagram, Facebook, and Twitter to stay up to date on all CUBE3 news throughout 2019!