About This Project
The Watson
Quincy, MA
Located at 116 East Howard Street in the historic shipyard area of Quincy Point, The Watson brings a mix of affordable, middle-income, and market-rate multifamily housing to a neighborhood just eight miles south of Boston.
Developed by WinnCompanies and NeighborWorks Southern MA, the project seeks to stimulate the local community and take aim at the need for "workforce housing", as identified in a speech delivered by Governor Baker at the project site last year.
The Watson includes four stories of 140 units, consisting of a mix of studio, one-bedroom, and two-bedroom leasable apartments above one-level of podium parking (246 Spaces). Residents will have access to featured amenities such as fitness center, lounge, club room, outdoor patio and courtyard, and structured garage parking. Drawing inspiration from its surroundings, the project combines Quincy's historic seafaring environment with contemporary modern designs in both the interior and exterior finishes.
Included are 8,000 SF of leasing space and amenities.
Number of Units: 140
Project SF: 143,431
Property Website: TheWatsonQuincy.com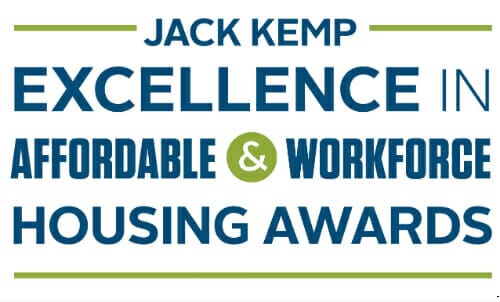 2019 Winner
The Jack Kemp Workforce Housing Models of Excellence Awards recognize exemplary developments that meet workforce housing needs in the local community. The Watson in Quincy, MA, is one of three apartment communities in the United States to earn the prestigious Urban Land Institute (ULI) Terwilliger Center for Housing's 2019 Jack Kemp Excellence in Affordable and Workforce Housing Award.
Photography © Flaunt Boston