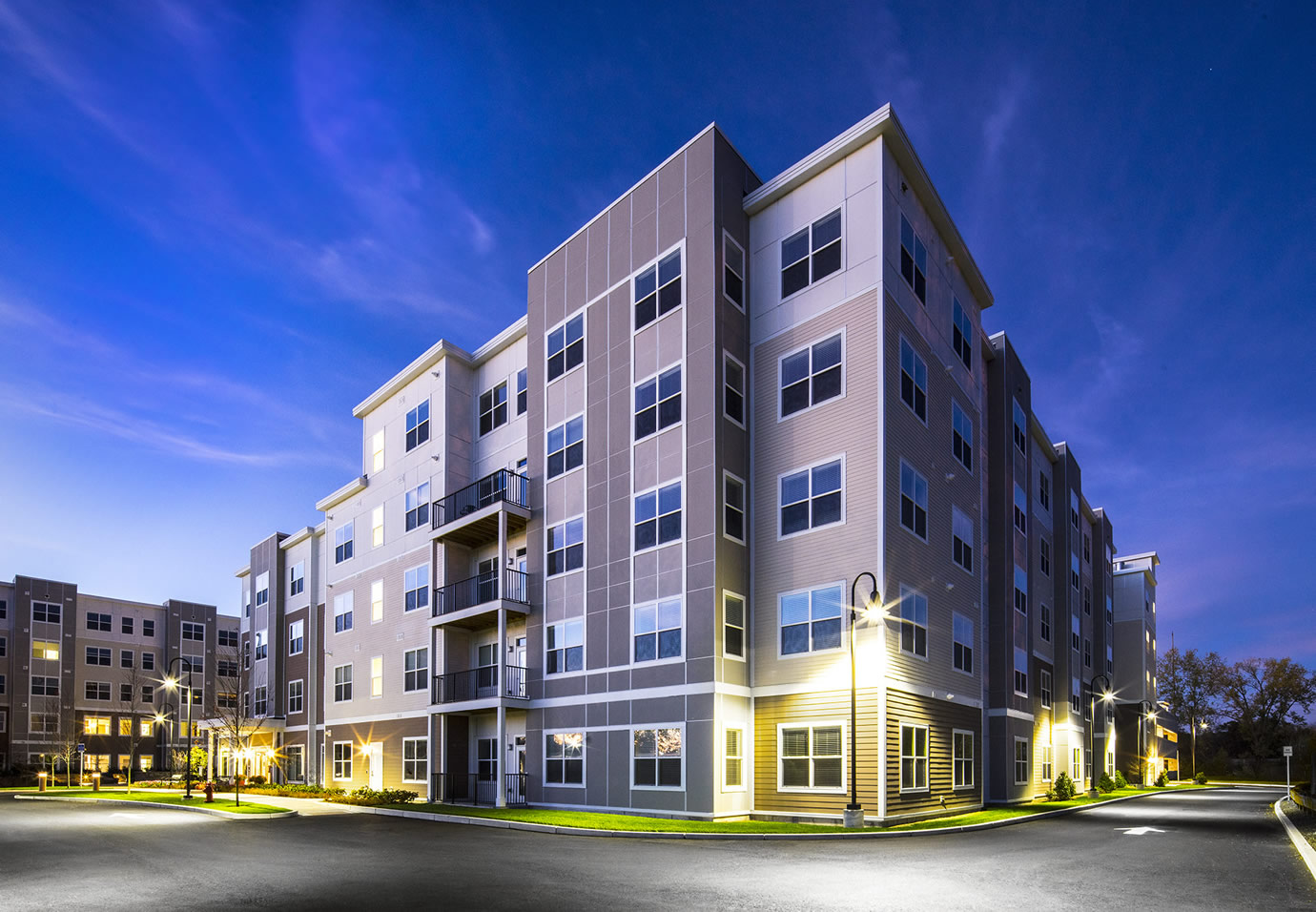 03 Apr

NEREJ: Allen & Major Associates, Inc., Wood Partners and CUBE 3 Studios provide multi-discipline services for Everly Apartments

As featured in this weeks issue of the New England Real Estate Journal, we are proud to announce that CUBE 3 Studio, in partnership with Wood Partners and Allen and Major Associates, have completed services for the redevelopment of a former industrial site in Wakefield MA into Everly Apartments: a 186-unit, multi-story residential apartment development on 5.3 acres off Exit 42 of I-95/Rte. 128.

The project team included:

* CUBE 3 Studios: Architect

* Wood Partners: Developer

* Monograhm Apartment Collection: Developer

* Allen & Major: Survey,Civil Engineering & Landscape Architecture

* Helical Drilling: Geotechnical Design Build

* Veitas & Veitas: Structural Engineering

* Boston Kitchen Designs: Kitchen & Bathroom Cabinets

* Turner Brothers: Concrete Subcontractors

Read more about this exciting project here: http://nerej.com/81948

Visit CUBE 3 Studio's page here!