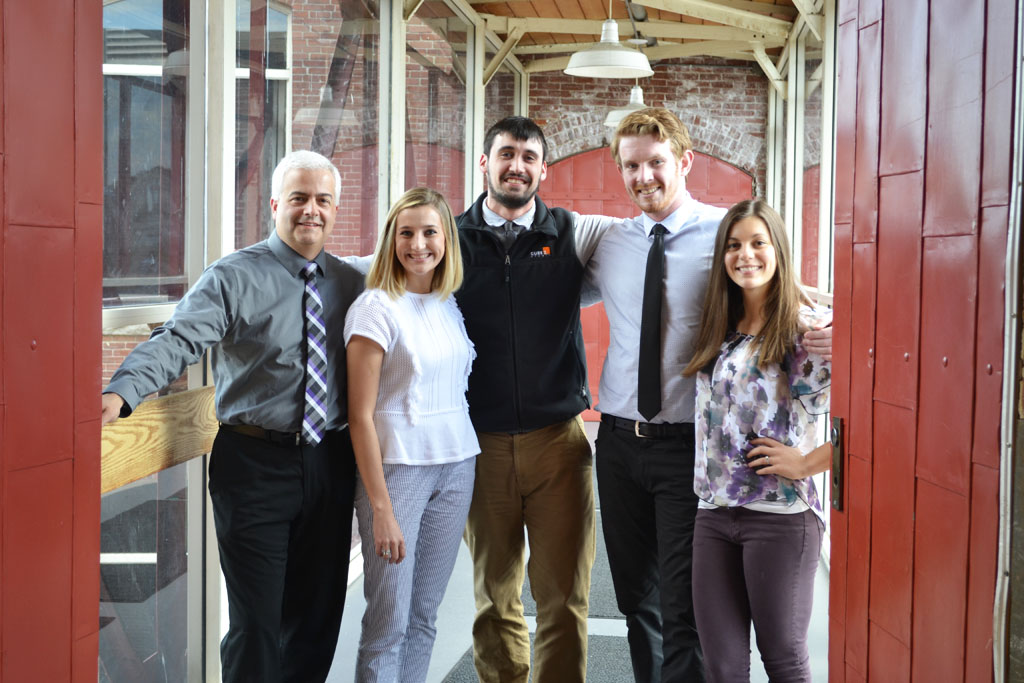 17 Jun

Smart Design and Smarter Designers

CUBE 3 Studio has not only adopted many talented Interns this summer, we have also recently added many full-time members to our Architecture and Interiors team. We would like to introduce you to each of our newest designers!

Erin Farrar

From: Reading, MA

Studies: Bachelors of Science in Interior Design from Endicott College

Fun Facts: She is a huge sports fan, mainly Boston Bruins and Red Sox! She enjoys going up to our lake house in Meredith, NH every summer. She went on a river cruise in Europe and her favorite place was Cologne, Germany and the Cologne Cathedral.

Background: Tim comes from a background in engineering and architecture, and has joined us as a Project Manager. As an Architect at Perry Dean Rogers Partners Architects in Boston, where Tim spent 8 years, he led and assisted teams of architects and consulting engineers in designing, detailing and constructing a variety of sustainable academic buildings for colleges and universities.

From: Haverhill, MA

Studies: University of Alabama for Undergrad, Masters at Suffolk University (Graduated May 21st!!!)

Fun Facts: She likes to travel and has most recently been to Greece, Prague, Budapest and the Bahamas.

From: Coventry, RI

Background: Allison joins us from The Architectural Team where she assisted in the design process from concept to installation. She had previously completed her Bachelors of Science in Interior Design from Endicott College.

Fun Facts: She designed her own home and it's currently in construction. She has done gymnastics for 17 years and enjoys playing piano and guitar.

Mike Modoono (Not pictured)

Background: Mike graduated with a M.Arch from Wentworth Institute of Technology. He started as a designer with NBBJ Design in Cambridge, MA and later joined Payette in Boston, MA where he worked for over 3 years. He has always been interested in the relationship between design and construction. Mike recently joined the CUBE 3 Studio team as a Design Manager and is currently working with a team of designers for a residential project in Knoxville, TN.

From: Warwick, NY ("Southern Upstate")

Studies: B.Arch and M.Arch from Wentworth – Boston, MA

Fun Facts: He enjoys taking photographs. He also enjoys fixing and working on cars and trucks. If he didn't go into architecture, he would have been a mechanic.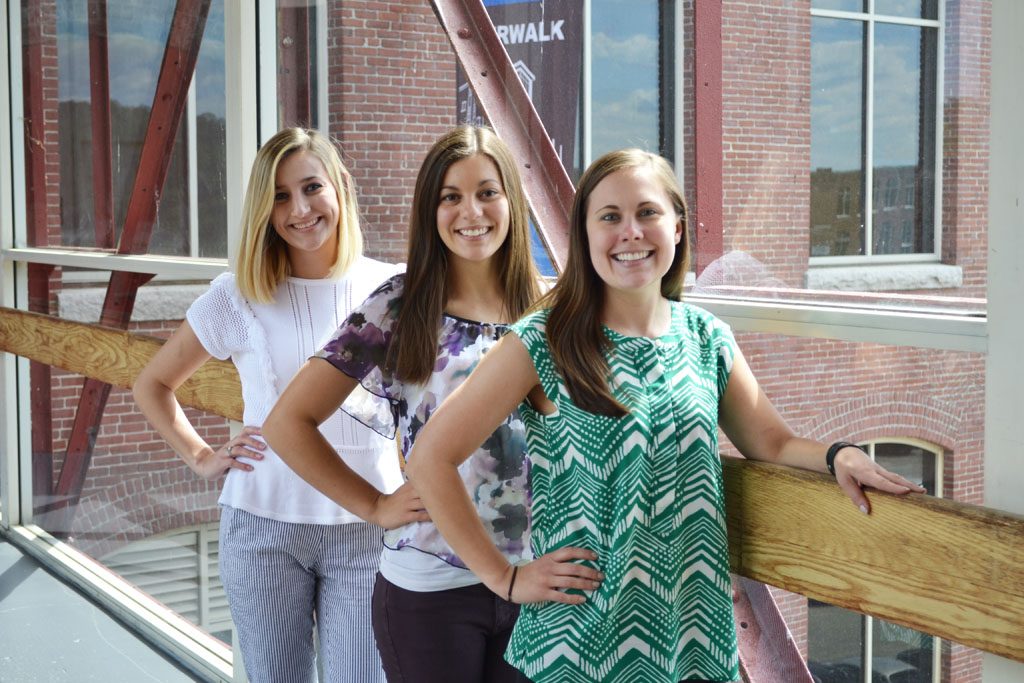 From left to right: Tara, Alli, and Erin
THERE'S ALWAYS ROOM FOR SMART DESIGN. AND SMARTER DESIGNERS.
Our commitment to sustainable architecture, and the best design value and overall working experience for our clients, has created enormous opportunities.
We are currently looking for talented architects and interior designers for new work in our studios.
Interested in joining our energetic team of creative, intelligent designers? Ready to embrace our clients' visions and then exceed them? Email your cover letter, resume and project and/or school work samples to careers@cube3.com today.
Positions currently open: