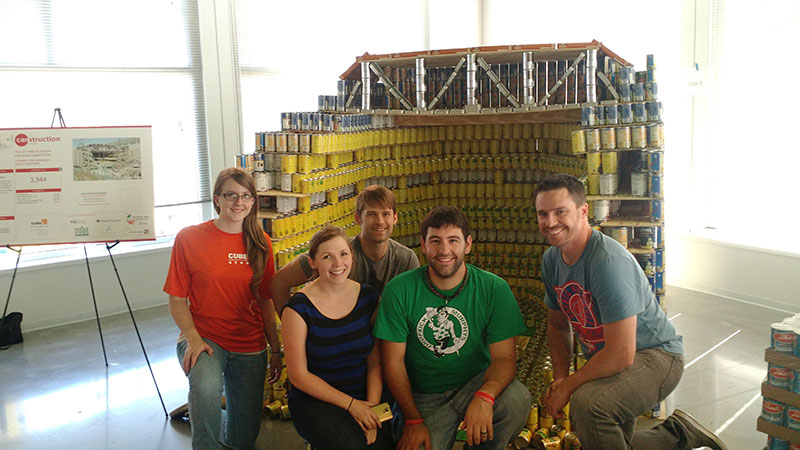 27 Jun

Canstruction 2016 Journey into Space

It's another year, and we are excited to announce that this will be our 6th year participating in Canstruction!

Canstruction is an industry based event that looks for involvement from architectural, construction & engineering companies to build structures entirely out of cans that are later donated to a local food bank. Using their ingenuity, teams construct these effigies – some close to 10 feet high, without using glue or other sticky materials to adhere to any surfaces and with limited structural reinforcement. There is also very specific instruction to not damage or alter the cans.

The theme this year is Journey into Space, and we have been busy coming up with ideas that will win us an award this year, as we had in 2011, winning Best Use of Labels for our submission "The Canley Cup".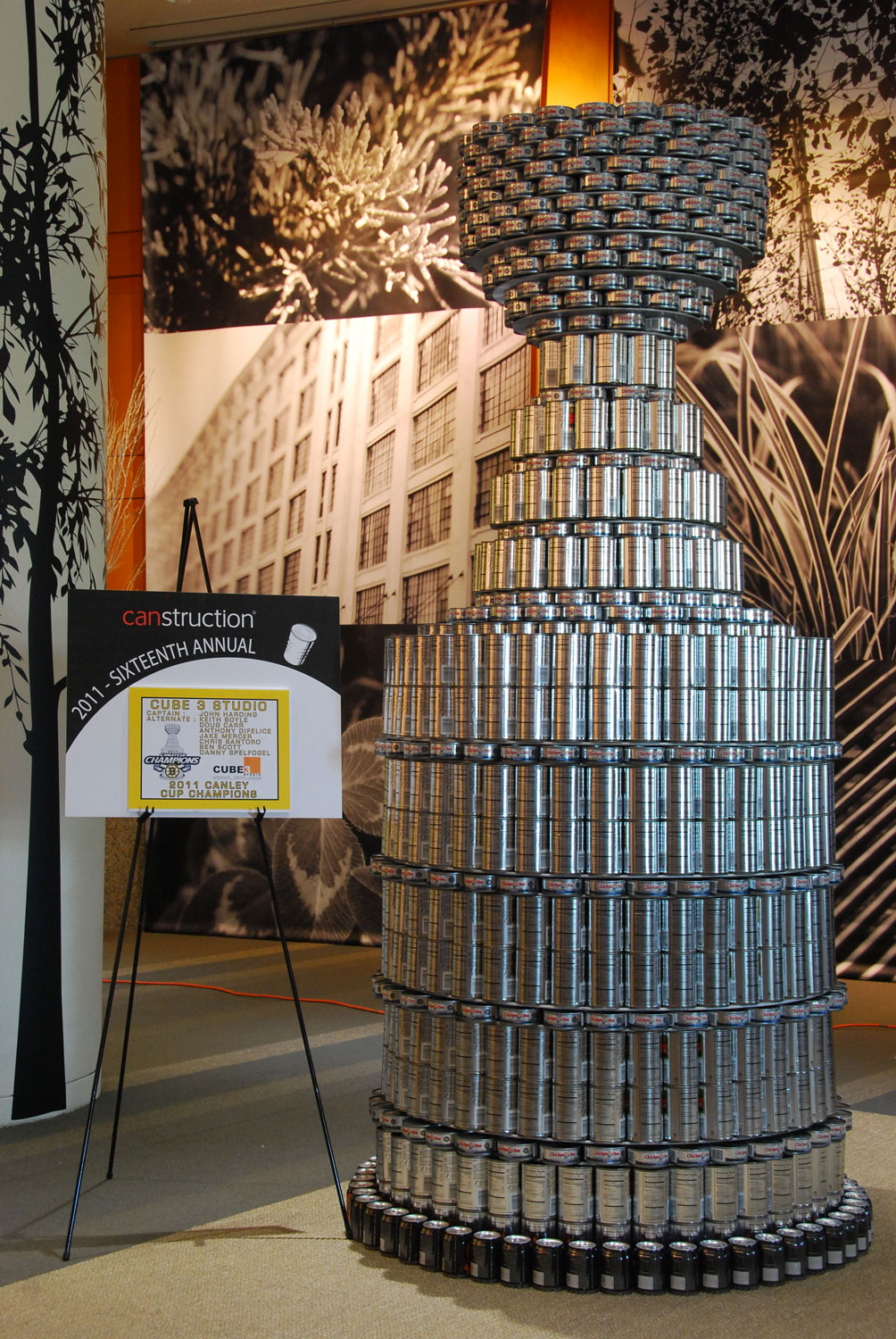 We also have a member of our team on the Canstruction board, Jordana Psiloyenis – Jordana has been on the board for close to 3 years. Unfortunately, that does not mean that we get preference when it comes to judging the winners, but it does mean that we understand how beneficial this event is to the community. In total, through all the participants throughout the year, all teams contributed 882,000 pounds of food to area hunger relief efforts.  That is a ton of food….well, 441 tons of food.
If you are interested in the event – check out their website here: http://canstruction-boston.org/
Follow the fun on Facebook: https://www.facebook.com/CanstructionBoston/
Feel free to donate – or become a sponsor. Don't forget to check out the sculptures October 9th through October 28th!