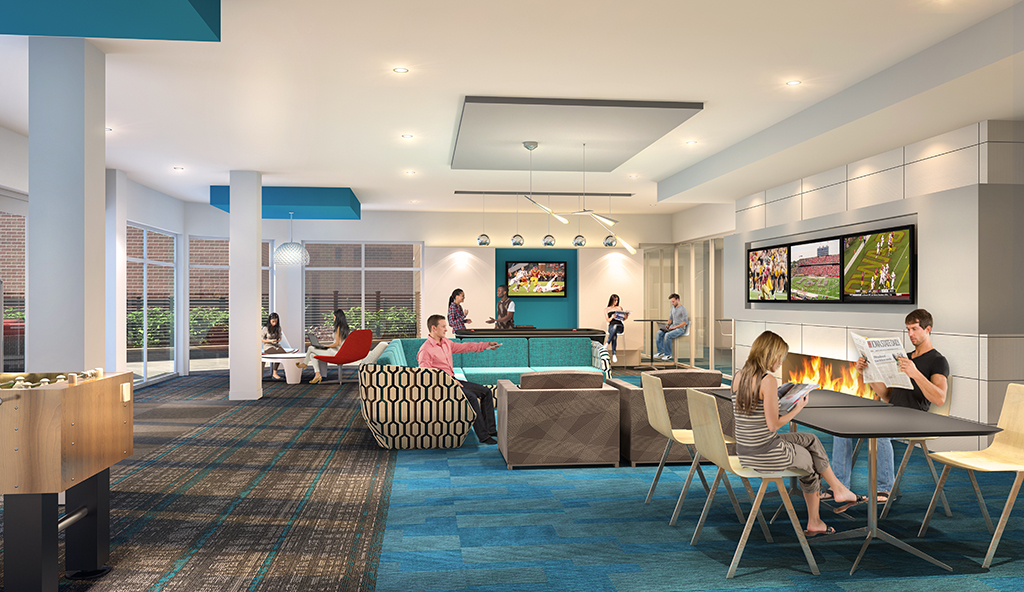 11 Jul

The Edge Construction Progress

The Edge at Iowa State University is rounding it's final phase of construction. The Edge is located directly across from ISU's main entrance! The project includes two, three & four bedroom units with each bedroom has a private bathroom and their own walk in closet. The community amenities include: Clubhouse w/ Gaming Tables, Cyber Café, 24/7 Fitness Center with Free Tanning, Group Study Rooms and much more.

Exterior cladding can be seen on the majority of the building now and interior finishes are starting to come together. Some of the final items to be completed include in the coming months include:
Courtyard
Podium Garage
Amenity Spaces
The project team has had to overcome some site challenges along the way including existing retaining walls and the topography of the site. They had three options in the parking garage in regards to the existing retaining walls: Removing the existing walls by shoring and adding tie backs to the existing road, underpin the garage, or temper the garage. We chose to temper the garage and work with the existing walls to include them in the garage. With projections to complete construction for this coming August, all hands are on deck to complete the work that still lays ahead. It's an exciting time with the finish line in site!
Here are some photos of the updated progress: