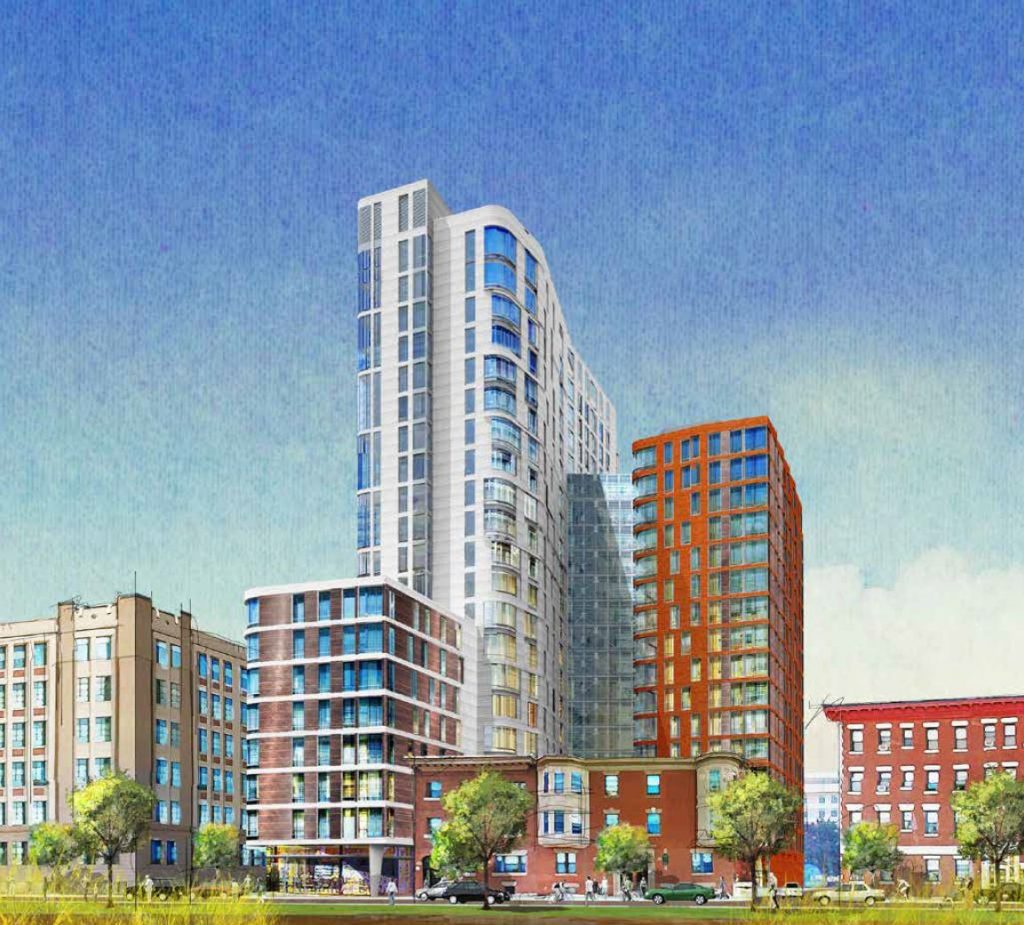 18 Jul

Northeastern University New Residence Hall Approved

Recently, the BRA board approved Northeastern's new residence hall project and was featured on the News @ Northeastern.

"Northeastern University is moving ahead with its plans for a student residence hall on Burke Street that will provide some 800 beds for undergraduates…The plans call for a building with apartment-style suites for undergraduates that will reach 20 stories and 230 feet at its highest point, with lower wings at the street edges of the site."

This project will serve as a vertical landmark to the Northeastern campus and will act as beacon for orientation on campus. Composed of three different heights: a low-rise portion of eight stories on Columbus Avenue, a mid-rise portion of 16 stories on Coventry Street and a high-rise portion of 20 stories in the middle of the block on Burke Street, the building is designed to slowly rise above adjacent buildings, with sensitivity to the surrounding neighborhoods. The mid-rise and high-rise parts are connected by a glazed narrow bridge, connecting these two parts together and unifying the design. For more information on the project and plans visit our website here.