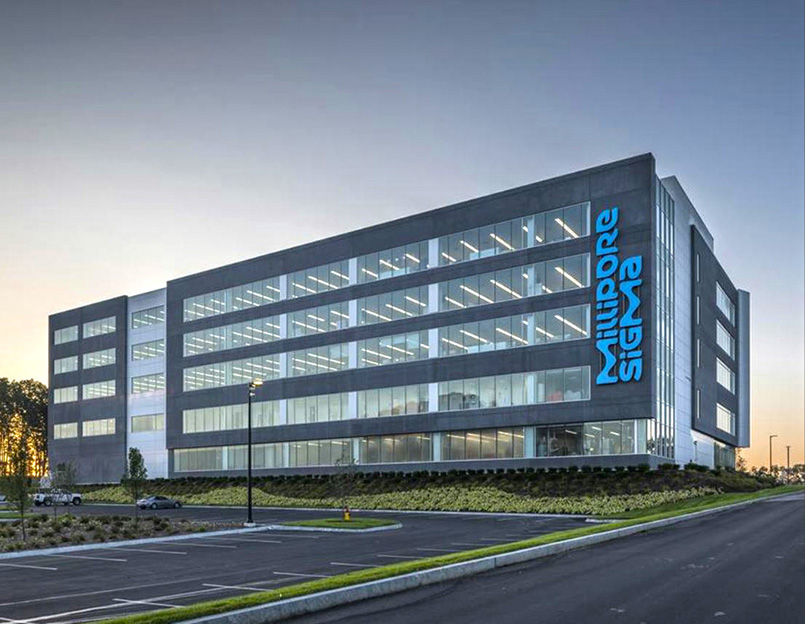 12 Oct

MilliporeSigma unveils new Burlington office, a life sciences 'toy store'

Read the full article: Boston Business Journal
MilliporeSigma, one of the state's largest life science companies, officially opened a massive new campus in Burlington on Wednesday that will house close to 1,000 employees.

The company, a unit of German drug giant Merck KGaA that makes scientific equipment, unveiled the 280,000 square-foot facility during a ribbon-cutting ceremony. The campus will bring together employees who had previously been scattered across MilliporeSigma's sites in Billerica and Natick. It includes a "collaboration center" where the firm's customers can work with scientists and engineers to test out equipment and troubleshoot problems.

During the ceremony, CEO Udit Batra described the cavernous, state-of-the-art space as a "toy store" for scientists. He said that MilliporeSigma is also building out a bio-development center that small drug companies can use to run early-stage trials.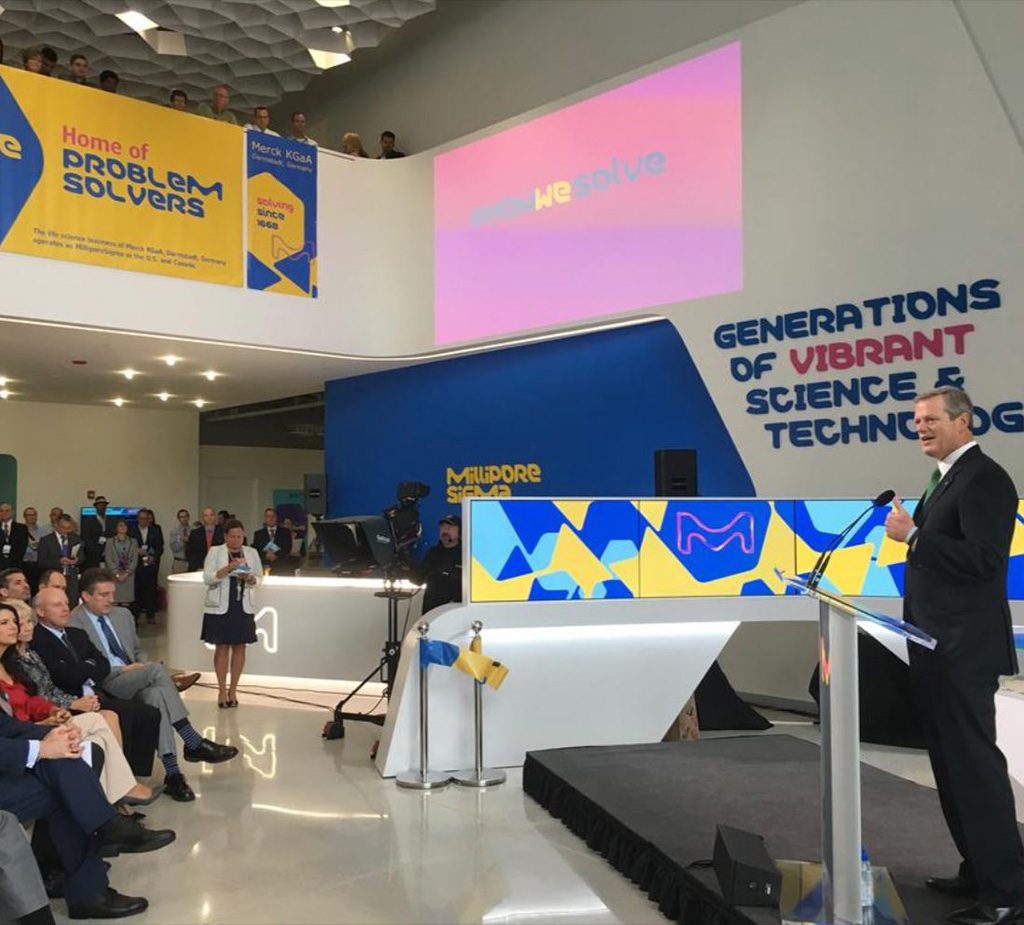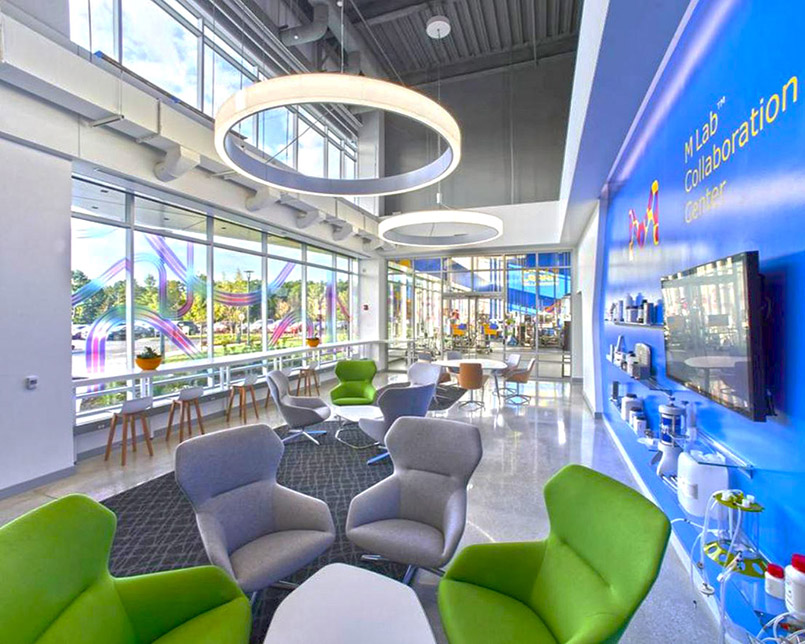 Batra was joined at the groundbreaking by Gov. Charlie Baker, whose administration recently announced plans to renew a popular life sciences economic development program launched by his predecessor, Deval Patrick.

"I take a tremendous amount of pride in being from a state that has so many people who get up every day curious about the chance and the opportunity they have to solve problems in a whole variety of space and places — and especially in this life sciences community," Baker said during the ceremony.

The facility features flexible workspaces and shared labs that are designed to foster collaboration among employees.

Read the full article: Boston Business Journal
For more information on The M Lab™ Collaboration Center along with future updates visit our website here.