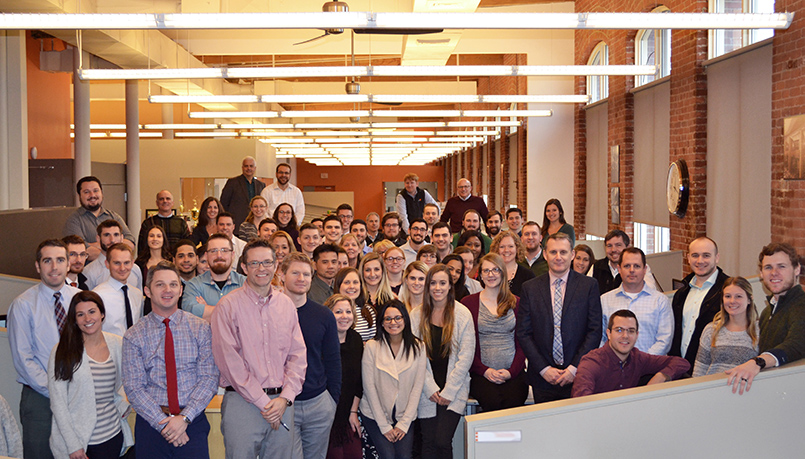 23 Jan

CUBE 3 Studio – 2017 Year in Review

Over the course of 2017, CUBE 3 Studio surpassed numerous goals and hit a few major milestones. From being nominated by publications & winning awards, breaking ground on new projects and finishing past ones, we've had a very successful year. At CUBE 3 Studio our mission is to provide the best design experience and value for the unique needs of each of our clients and we've accomplished this time and time again.

Awards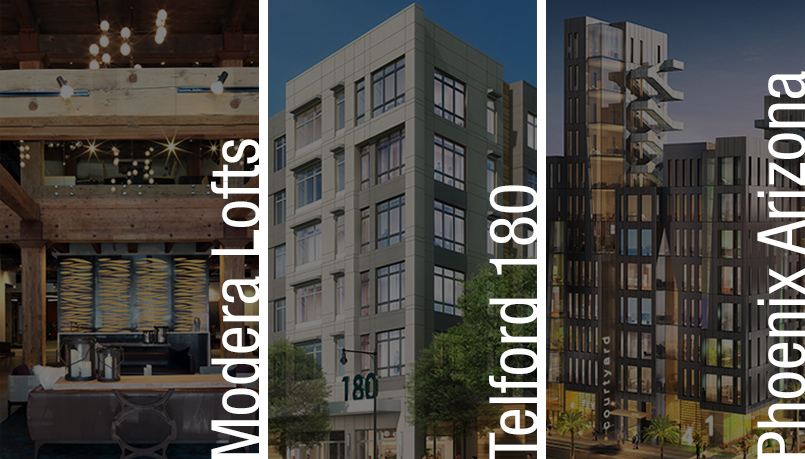 CUBE 3 Studio received The National Association of Home Builders Best in American Living Award for an adaptive reuse project with our work on Jersey City's Modera Lofts. Converting a 110 year old warehouse into luxury lofts that still stays true to its roots was no simple task. To learn more about The Modera Lofts and to see more project photos, click here.
We were awarded with Property of the Month in the October issue of New England Real Estate Journal (NEREJ) for our project, The Telford 180 Condominiums. Telford 180 is a six story residential building that contains 85 condominiums in Boston, MA. To learn more about The Telford 180 Condominiums and to see more project photos, click here. 
We were also among the select few winners of the AIA Phoenix Metro Design Competition 2017. The competition challenged to create an innovative design structure, element, or place that not only captures the essence of Phoenix Arizona, but also can withstand an area with a dramatic environmental setting.
Construction Milestones
Construction commenced in Boston this past summer with a new student housing project for Northeastern University. When finished, this project will contain over 200 student apartments and nearly 800 beds within 18 of its 20 stories. This project addresses Boston's desire to bring more students into its campus housing and Northeastern's commitment to be a part of this movement. To learn more about Northeastern University and to see more project photos, click here.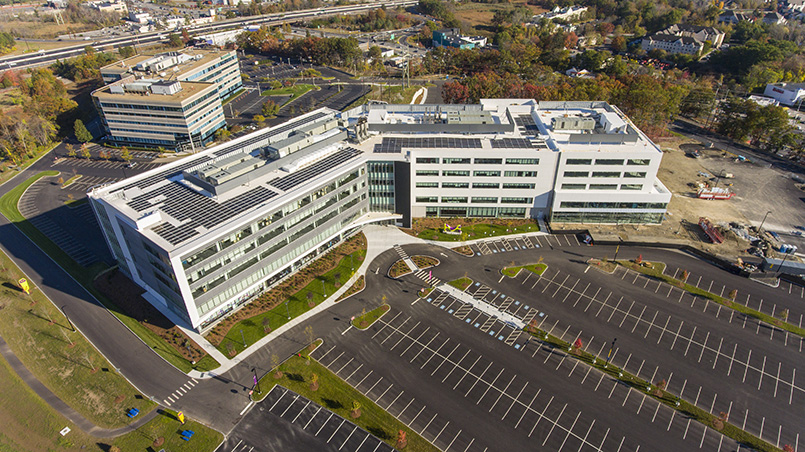 Phase I was completed at the Burlington, MA, offices of the M Lab™ Collaboration Center this past year and we continued onto the project's second phase. In addition to Phase I, Phase II brings a 70,000 SF addition, bringing the total office space to 350,000 SF. The M Lab™ Collaboration Center is used as the company's new Life Sciences Center and designed as a hub for the other offices in the North American Life Science business. To learn more about The M Lab™ Collaboration Center and to see more project photos, click here.
Completion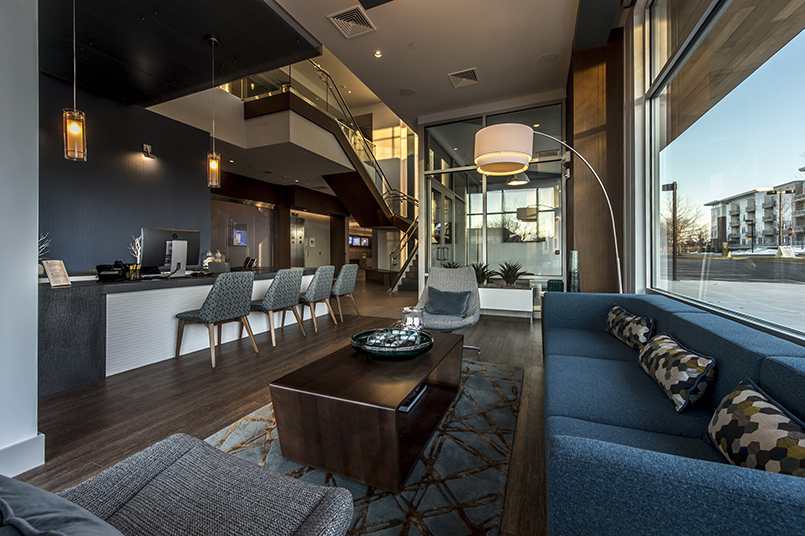 RE150 also wrapped up construction in December of this past year, creating a residential luxury apartment complex including nearly three hundred livable units. Located right on the Mystic River in Medford, this project includes amenities such as a clubhouse, fitness center, swimming pool, and outdoor entertainment areas. RE150 is another great example demonstrating our vision and skill set in creating stunning, innovative spaces. To learn more about RE150 and to see more project photos, click here.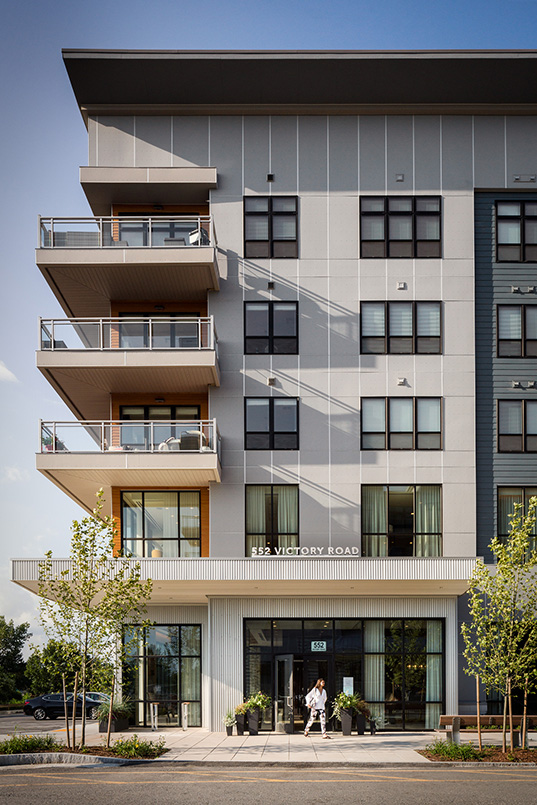 The multifamily residential project Meriel Marina Bay completed construction this past year as well. Located in Quincy, MA, this development is located on the waterfront with views of downtown Boston. Combining both retail on the ground level and residential luxury units above, Meriel Marina Bay is a desired development for those looking for a close proximity to downtown and local shops/restaurants. To learn more about Meriel Marina Bay and to see more project photos, click here.
Culture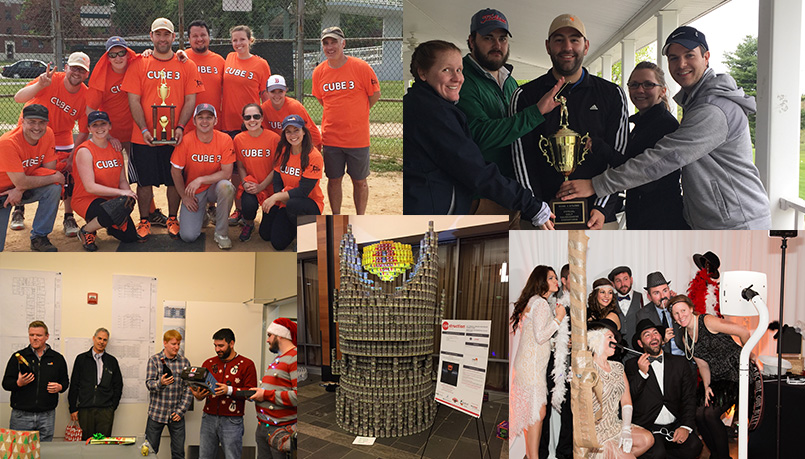 We not only work hard, but our team plays hard too. Culture is a cornerstone of who we are. This past May we held our Second Annual Golf Tournament at Apple Hill in East Kingston, NH. Overall, it was an exciting but competitive event including 25 players on six different teams. Apart from having a Winning Team Award, several other awards were given out for Men's and Women's Long Drive, along with the Shortest Drive. Overall it was a fun event and we hope to continue the tradition on next year!
We were also a part of Canstruction this past year with 5+ years of participation; we're always creating something new. Canstruction is a charity event where teams compete in creating sculptures made entirely out of canned goods with, with various construction guidelines. This past year the theme was fairy tales, folklore, and mythical creatures; our team decided that they shall not pass this theme and created something simply spectacular. We look forward to participating in this event for years to come. The Traditions continued as the holidays approached as we had our annual Holiday Party and Gift Swap. With our growing team at CUBE 3 Studio, there was quite a lot of swapping this year, but the event was all in good fun! We are looking forward to a bright future and many exciting announcements to come in 2018!