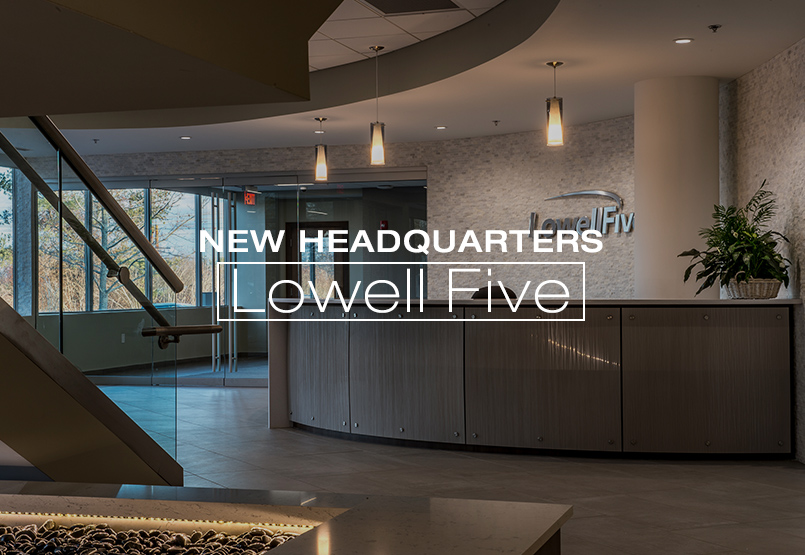 20 Mar

New Headquarters: Lowell Five

The interior renovation of the new Lowell Five Headquarters in Tewksbury, MA has recently been completed. Throughout the renovation, our team worked closely with Stateside Construction to produce a high-quality and professional finished project. The three-story renovation consists of a central front lobby with reception, training and conference rooms, integrated café, fitness center, boardroom, and a retail banking area for its customers. The new headquarters incorporates a contemporary design with a neutral color palette, using splashes of deep reds and greens that stand out from the rest. Multiple teller pods are stationed on the first floor for convenience to Lowell Five's customers.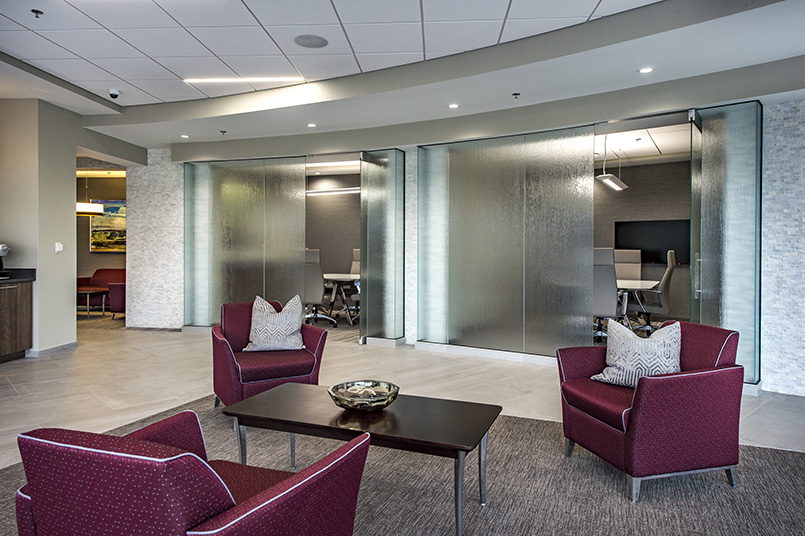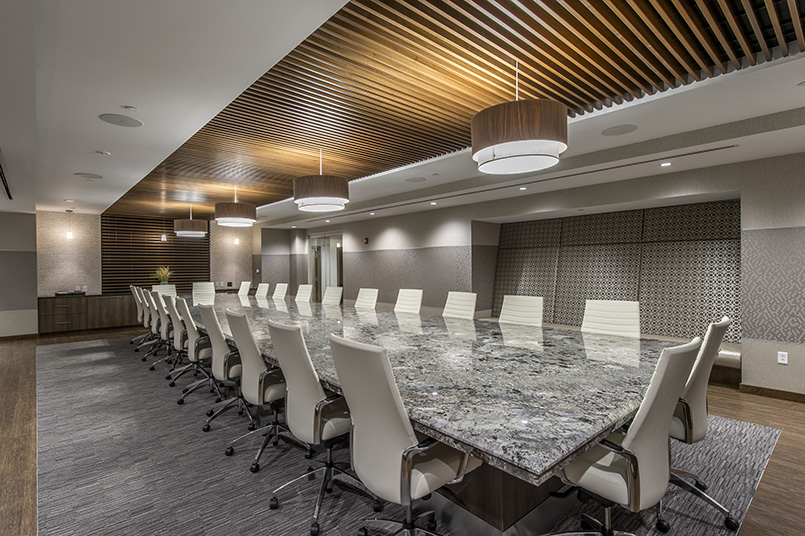 To learn more about Lowell Five and to view additional images, click here.