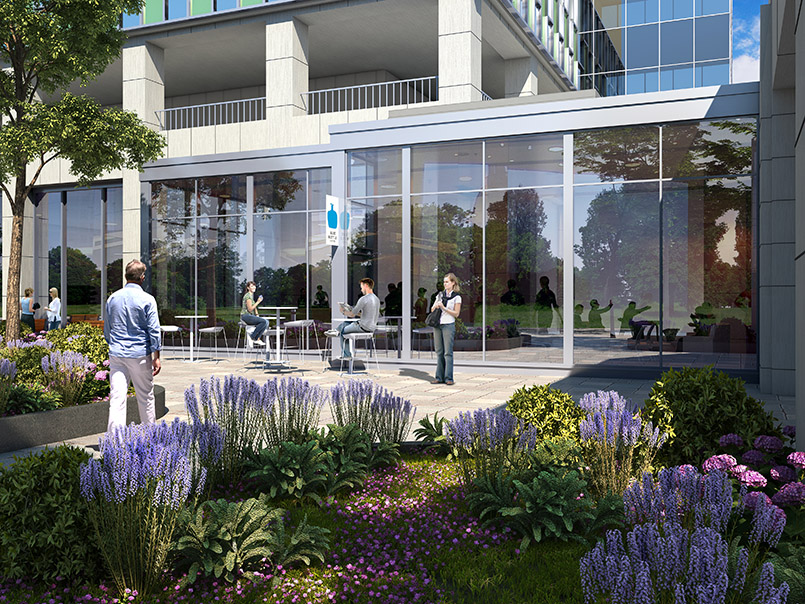 10 Jul

Blue Bottle Expansion Continues This Week With New Back Bay Cafe

Blue Bottle Cafe

CUBE 3 Studio is the architect and designer for the exterior base building addition of the newly completed Blue Bottle Cafe. Located in the Prudential Center in Boston, MA, our work consisted of a 1,700 SF addition of the cafe into the South Garden. The focus of the design was a balance between blending the interior retail space with the exterior courtyard through the vast floor to ceiling glass windows. Eater Boston has the full scoop:
California-based coffee roaster and cafe chain Blue Bottle has made an aggressive first push into Massachusetts this year, opening in Harvard Square in February and downtown in May. This week, it'll open in Boston's Prudential Center as well (800 Boylston St., Back Bay).

Tuesday, July 10, will be a "community day" at the new location — coffee will be on the house, while all sales of food and merchandise will go towards Blue Bottle's local non-profit partner, Artists for Humanity, which helps under-resourced urban youth get paid work in the fields of art and design. (Customers are welcome to make a donation to Artists for Humanity when making a purchase at any of the local Blue Bottle locations.) Then, the cafe will celebrate its grand opening on Wednesday, July 11.

Like at its other locations, Blue Bottle will serve a variety of pour over coffee and espresso options at its Prudential cafe, as well as Liège-style waffles, pastries, and more. The locations differ a bit in design, with each one meant to fit appropriately into its surroundings.
See full write-up: Boston.eater
To read more about the Blue Bottle Cafe renovation and view additional images, visit our website here.