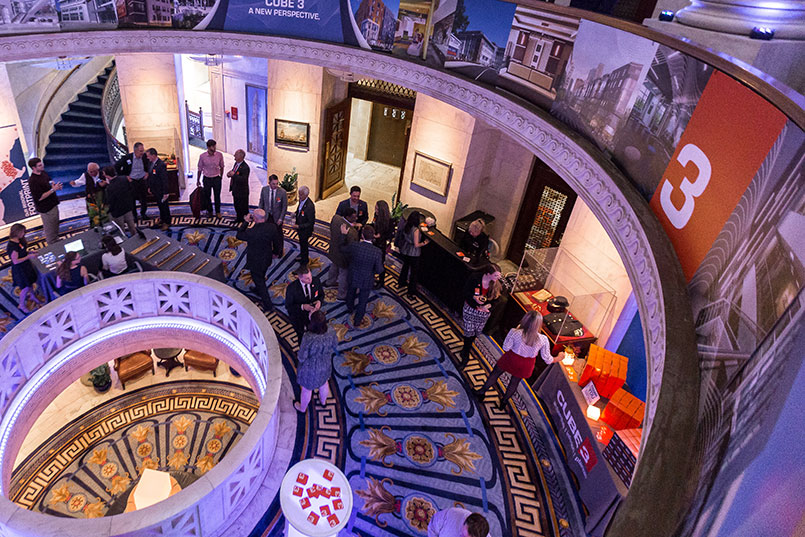 12 Oct

Custom House Event: A New Perspective

We are filled with gratitude that so many people came together recently to help us celebrate 15 years of design, as well as the opening of our second office location in Boston. While many of our national clients sent best wishes from afar, we were thrilled to enjoy a magical evening, not too far from our headquarters in Lawrence, with the friends, clients, and colleagues who were able to join us to celebrate the future of CUBE 3 in the historical Custom House Tower Rotunda.

The event was great fun, filled with incredible entertainers like violinist Violin Viv and magician Bonaparte, delicious food, creative libations, and custom CUBE 3 candy that nobody could resist. We're also close to announcing the winner of our raffle, and look forward to giving back, by donating $2,500 to the charity of their choice. More on that soon.

Please, let us thank you all again for your support and friendship over the past 15 years when we started with 3 partners, growing to over 100+ employees and working in 18 states across the nation. We look forward to sharing a bright and successful future with all of you as we continue to shape our New Perspective.

What is this New Perspective? We could tell you everything now, but keep an eye as all will be revealed quite soon!