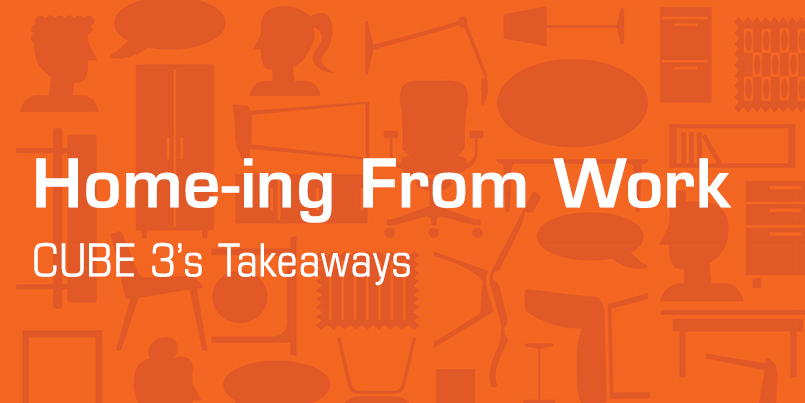 18 Jan

Home-ing From Work – CUBE 3's Takeaways

To kick-off 2019 with a curious mind and focus on continued education, we attended the recent National Office Furniture Presentation, hosted at Creative Office Pavilion, about residential inspired corporate design trends. They conducted a study through Contract Consulting Group and Amanda Schneider who runs ThinkLab to find out what designers, architects and industry trade professionals are seeing from their clients. Some of the key takeaways from the event are as follows:
Most clients are shifting to a more open, comfortable aesthetic in their offices because of:

Talent Retention
Work / Life balance
Wellness

Most (94%) of participants in this survey say the move to more open, collaborative, comfortable workspaces is not just a trend, it's here to stay.
There are (2) new generations – Generation Z (born 1995 – 2012) and Generation Alpha (born after 2012) – entering the workforce now (and in the future) that are changing corporate culture and design.
Millennials, Generation Z, and Generation Alpha are very nimble with technology, want to work when they're inspired which could be at any time (so they're working from home or at odd hours) and want their place of work to actually be inspiring. Because they're working at home, they also bringing "home" activities to work and need their office space to accommodate that. This blend of home and office activities include always being connected to their phones texting or checking social media yet also having the ability to unplug and do something social like ping pong, pool, board games, video games, or physical activities. The work day might be extended with people staying later, but they're not engaged 100% in work the entire time they're in the office.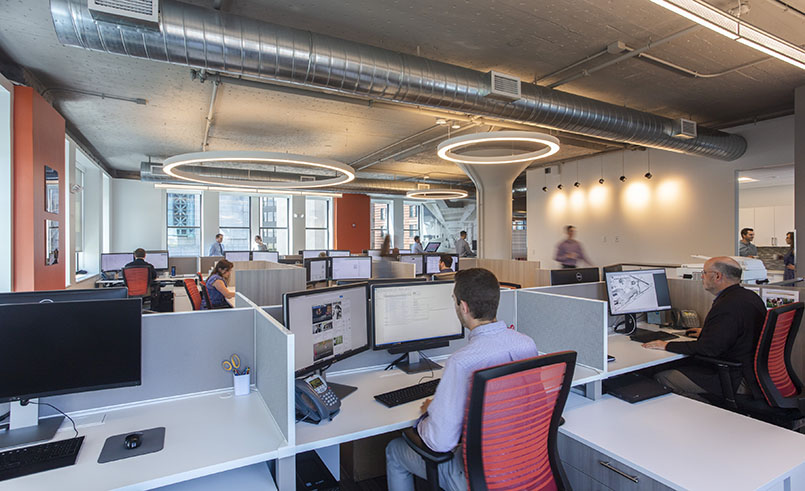 The first "open office" workstation plans were inspired by the industrial revolution and manufacturing facilities' assembly lines. This idea was very specific to the task at hand, and our current open office designs were a long awaited revolution of their own.
Offering choices in how people work have been proven to increase efficiency in workers. They are more comfortable, and can choose their workspace based on the actual task they're completing at a specific time [side note: offering children a choice in where they learn in a classroom also proved successful, and their test scores improved].
Most designers in the research study have specified residential grade furniture recently because the client is asking for this aesthetic. Most of those designers also said they would never do so again, as the quality is not as good and the client was unhappy with durability and manufacturer warranties.  These designers said they would tell their clients to buy furniture themselves (Wayfair, BluDot, IKEA, etc.) if they want it, as they do not want their names attached to these light-wear, residential items.
In this study, the most successful places to use residential furniture are where they're used least: reception and amenity, while the least successful applications are offices and workstations.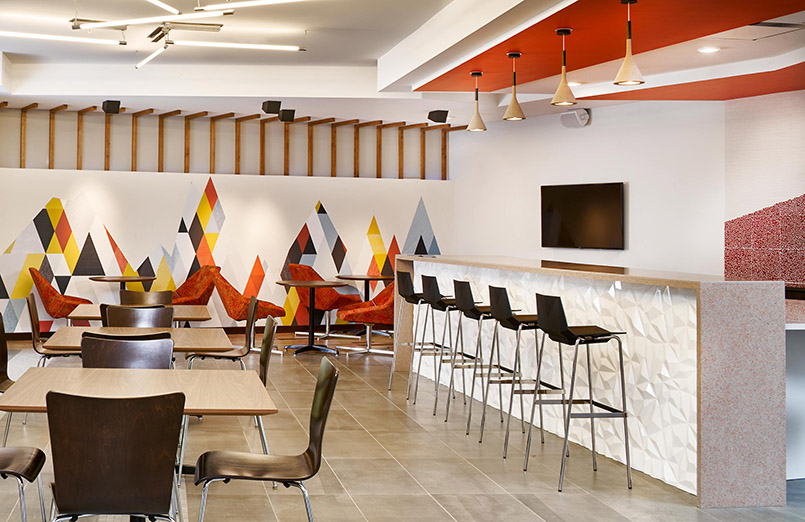 There are (3) grades of furniture:

Residential – more plush, comfortable, familiar, home-y, "disposable" because it just won't last as long in a corporate setting
Hospitality – better quality, but still more residential aesthetic
Contract – best quality, very durable, best warranties and manufacturer support, typically less options for a comfortable visual

There's a trend for larger corporate clients to have (1) larger café or coffee lounge for all employees to meet, collaborate and socialize instead of multiple satellite cafés that might be more convenient to quadrants of a floorplan, but discourage mixing of departments.  In our experience, we've found that one larger café also helps to localize noise so it's not disruptive through an office with multiple break-rooms, and it tends to be more cost effective from a build-out and facilities standpoint.
Whether "homing the office" is a trend or here to stay, the real key to a successful workspace is user choice. There are so many different personalities and work styles, that it would be a gross over simplification to assume everyone of a certain generation wants to work in a space emulating their living room. This is not a one-size-fits-all solutions and as a designer, understanding your client, their people and their culture, will help you reach the perfect mix of comfy-homey and traditional office to provide the most effective workspace.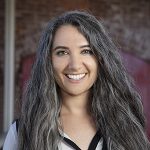 AUTHOR
Lauren Kennedy
Senior Interior Designer