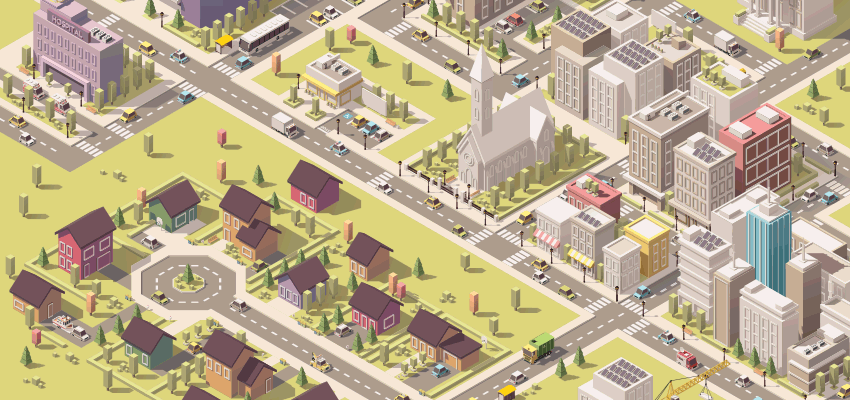 14 Jul

Moving your business outside of the urban core?
Here's why it makes sense.
Thinking about a move outside of the city's limits or decentralizing your business? CUBE 3 is prepared to help your company design to adapt—working with you to find solutions that are better suited for your business. Let our design expertise and experience lead the way.
There's been a lot of discussion over whether the current pandemic will ultimately drive more growth to the suburbs or whether the cities will prove to be more resilient in the long-term.  Regardless of which side of the debate you fall on, these are the top 3 reasons why some companies are considering a move outside of the city:
1) The Commute
Reluctance to use public transportation can, and likely will have a prolonged negative effect on traffic in and out of large cities around the US.  NYC, SF and Boston are currently listed in the top 3 among major cities with the highest public transit ridership in the country. Employees are ready for private transportation options, a shorter or reverse commute, and free and ample parking.
2) Options
An abundance of amenity rich buildings exist outside the urban core—that's good news for you.   With more updated properties to choose from—the ability to find and secure space to fit your business and employees specific needs are out there.
3) Flexibility
Whether it is flexible lease terms, lower costs per square foot to allow more space for social distancing, easier elevator and/or stairwell access to space or all three—Real estate options outside the urban core offer flexibility. End with a better situation for you, your business, and your employees.
Contact CUBE 3 today so we can help you transition your business tomorrow.