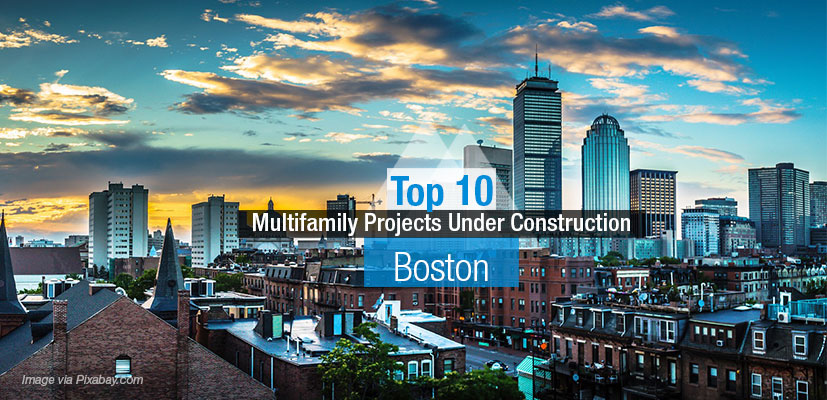 28 Aug

Top 10 Multifamily Projects Under Construction in Boston

CUBE 3 continues to set the standard as an industry and market leader in the multi-residential development boom that's currently taking place in and around the city of Boston. Multi-Housing News recently featured two of our multifamily projects, VERO in East Boston-Chelsea (#1), and the Hanover Mystic River in Medford (#9), in their list of top 10 multifamily projects in the area, creating a wonderful opportunity for us to highlight all of the details that make both of these properties the stand-outs in the market that they are.

Read the article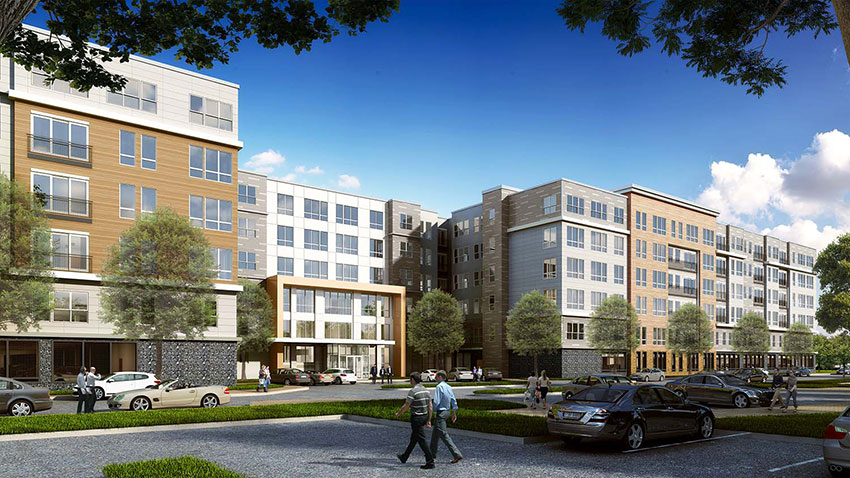 This stunning multifamily project is located only minutes from downtown Boston with 3 retail storefronts facing one of the most popular streets in Chelsea, MA, the newly constructed Chelsea High School, and easy access to public transportation. The design has been refined multiple times with the city and consequently deemed the "Gateway" for residents entering this thriving community. Phase I and II will result in a total of 692 units, and exciting amenities for the community to enjoy, including a club house, fitness, palates, and crossfit studio, as well as a business lounge, conference spaces and dog park.
Developer: Fairfield Residential
#9 Hanover Mystic River
Medford MA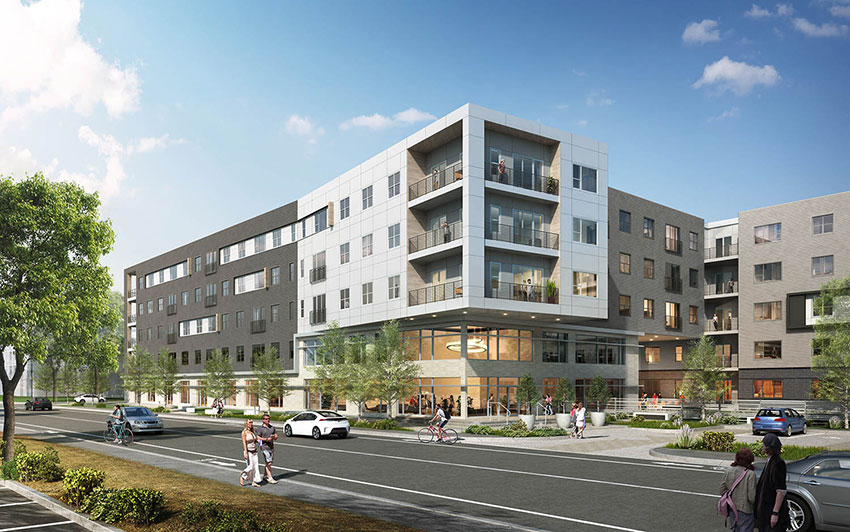 This beautiful building sets off two separate courtyards connected by a striking, double height loggia and parking garage that is wrapped by residential units. The thoughtful design features large horizontal massing moves along the main street that seamlessly connect to the retail stores across the street, while the large cantilever and open courtyard help reduce the perceived length and scale of the building. Moving around the building, the scale of the architecture becomes more residential, effortlessly connecting to the neighborhoods behind it. In addition to the 350 units, the Hanover Mystic River boasts a pool n the inner courtyard, and a 9,000 sf clubhouse with a fitness center, movie room, dog park and wash room, and "E" lounge, complete with private conference rooms.
Developer: Hanover Company