07 May

Preservation Month: Thorndike Exchange

The modern world moves quickly, but when preservation month rolls around each year it gives us all a moment to pause and appreciate some of the most beautiful architecture around and be thoughtful about the ways in which we can work together to move things forward while respecting where they came from to begin with. With that in mind we fondly reflect on Thorndike Exchange in Lowell, MA. The history of this property is fascinating, and we were honored when it won the 2020 Paul & Niki Tongas Award, presented by Preservation Massachusetts in 2020. The property was also the Silver Winner of the PRISM Award for Best Historical Renovation in 2019. We invite you take a pause in your day to learn more about the importance of preservation in architecture and design.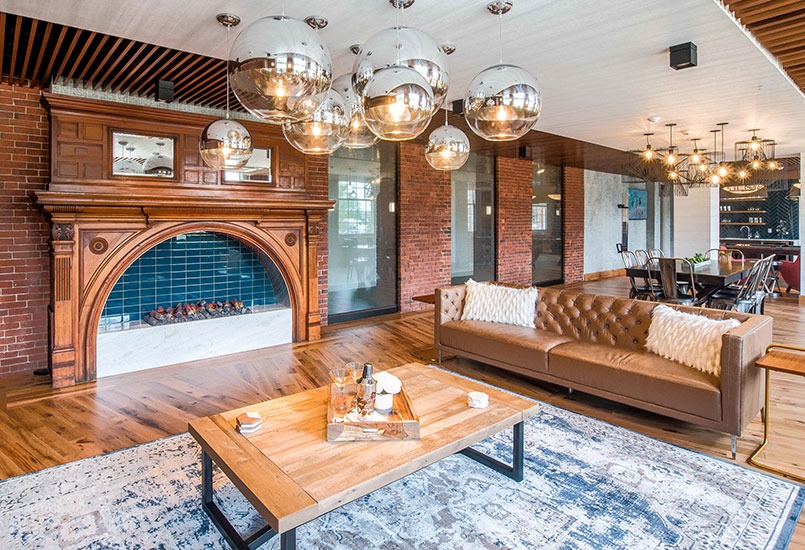 Originally built in 1882 by Charles Hood (second cousin to Harvey Hood of Hood Dairy fame), Thorndike Exchange began as the first Sarsaparilla factory in the country. The laboratories were enlarged in 1892 and 1897 creating 175,000 square feet devoted to the manufacture and sale of patent medicines. The factory was used for storage and freight shipments, advertising and printing, and a counting room, boiling area and housed an automatic bottle filler, capable in 1884 of filling 10,000 bottles a day, and more in later years. The space also held giant tanks, capable of filling 240,000 bottles.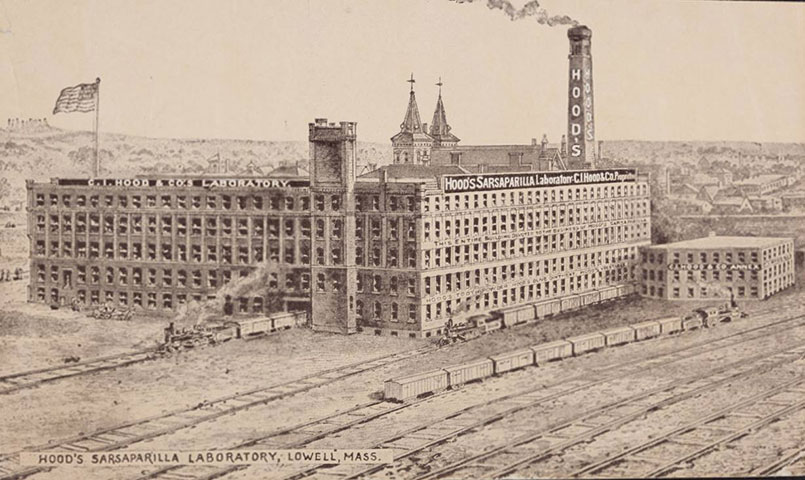 Following his death in 1922, the C.I. Hood & Co. business was sold by his widow to Warner & Co. chemists out of NY. In 1946 Comfort Furniture moved into the building, and in 2014 Salvatore Lupoli bought the property and began renovations. Since then, Thorndike Exchange has been transformed into the new, vibrant community it is today, and the entire team on the project took extraordinary care to hold onto the history of the space while transforming the old mill space into a thriving mixed-use community.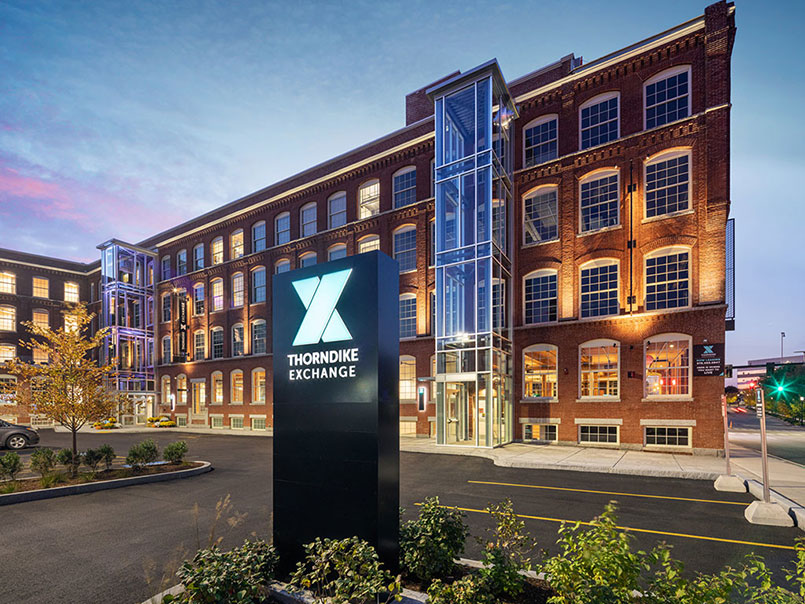 The building interior artfully maintains an historical aesthetic while offering a luxurious urban living experience for businesses and residents alike. Original brick and stone walls are a featured element in the state-of-the-art fitness center, while the library highlights a building original fireplace – refinished with modern touches. The resident roof deck is complete with an enclosed dog run, garden and gas grills for a one of a kind experience.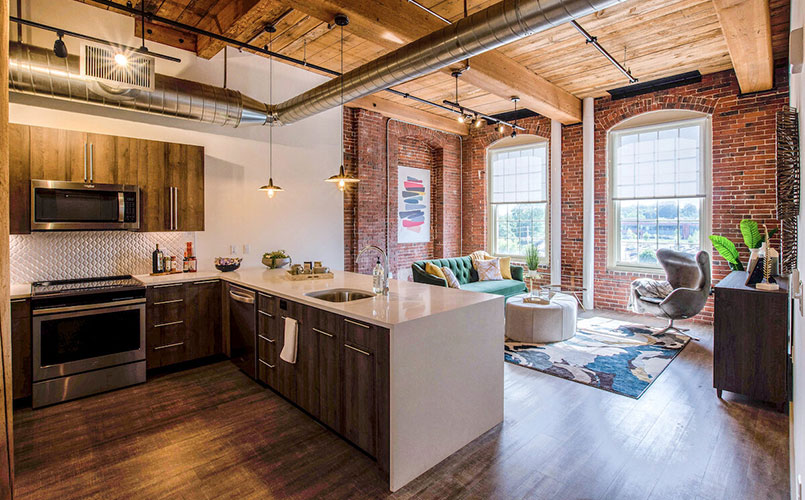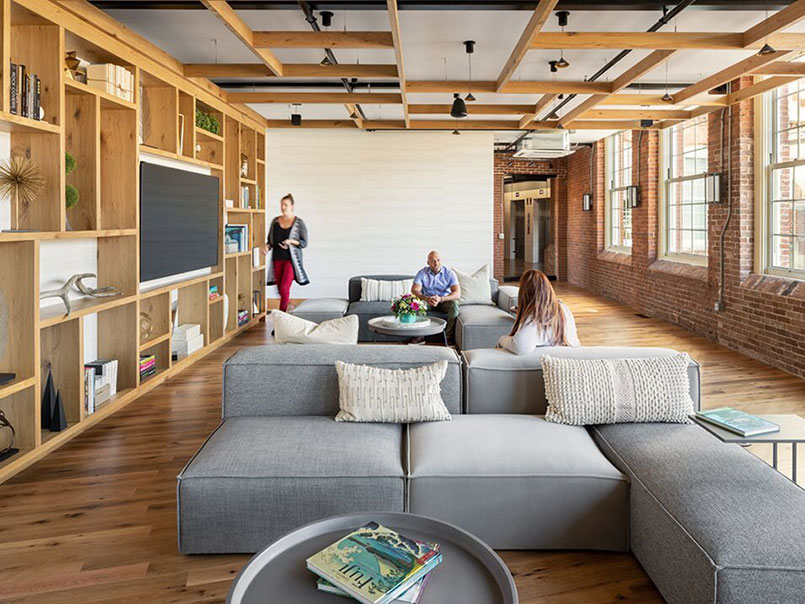 A second floor pedestrian walkway bridge was also added to connect the property to the neighboring Gallagher Transportation Terminal for MBTA train services to and from Boston, and LRTA bus services throughout the Greater Merrimack Valley.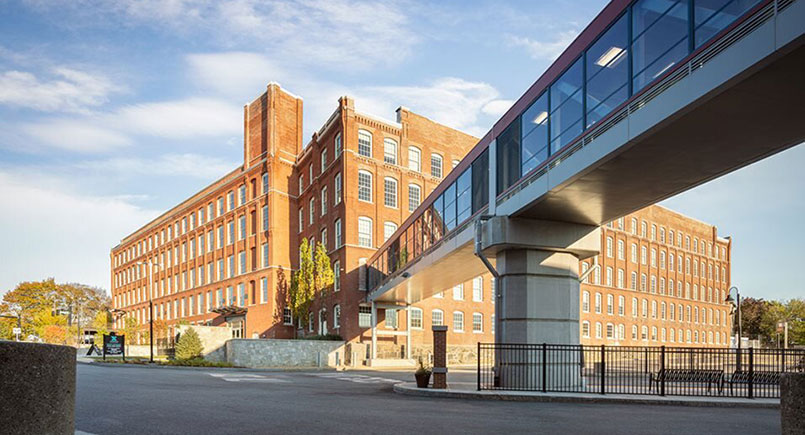 Thorndike Exchange was completed in two phases: the first was a renovation to the existing five-story mill building and the second included a new seven-story addition. Mixed use space including 43,865 SF commercial space, 14,300 SF common space, 17,000 SF leasing/amenity space, and 140 housing units. There are two restaurants, including Salvatore's, an Italian chain founded by Salvatore Lupoli.
Number of Units: 140
Project SF: 300,000
Property Website: Thorndikeexchange.com