About This Project
LightView at Northeastern University
Boston, MA
We know that the students who are accepted to and attend Northeastern University worked hard to get there, so it was a welcomed challenge and our distinct pleasure to be the architect of record for the new LightView Apartments student housing project at Northeastern University and help create some pretty incredible housing for them.
The building boasts commercial space and student related community amenities and services at the ground floor, and 207 modern student apartments (798 beds) housed in an assemblage of components: a low-rise portion of eight stories on Columbus Avenue, a mid-rise portion of 16 stories on Coventry Street, and a high-rise portion of 20 stories in the middle of the block on Burke Street. The mid-rise and high-rise are connected by a glazed narrow bridge, which create transparency through these two component parts.
A key function of the design intent is when standing on north campus looking at the Boston skyline, the vertical towers are elements that students can use to navigate campus. If nothing else, we hope they're all as impressed with us as we are with them.
Cube 3 is proud to announce that LightView at Northeastern University has been awarded LEED Platinum certification from The U.S. Green Building Council (USGBC), the highest level of its Leadership in Energy and Environmental Design program, and is now the first LEED for Homes Platinum high-rise student apartment buildings in Boston.
Number of Beds: 798
Project SF: 310,000
Developer: American Campus Communities
Property Website: LightView 
LEED Info: USGBC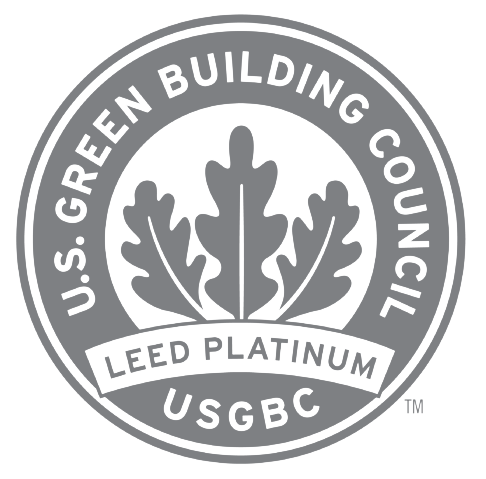 Press:
September 16, 2019: Facility Executive
Partnership Offers Boston Students Eco-Friendly, Live-Learn Environment
September 12, 2019: Curbed
Private Northeastern University dormitory seen as model for other Boston schools
September 11, 2019: American Campus Communities
Northeastern University, The City of Boston and American Campus Communities come together to open LightView student living community
September 10, 2019: BusinessWire
Northeastern University, The City of Boston and American Campus Communities Come Together to Open LightView Student Living Community


Video & photography © Flaunt Boston