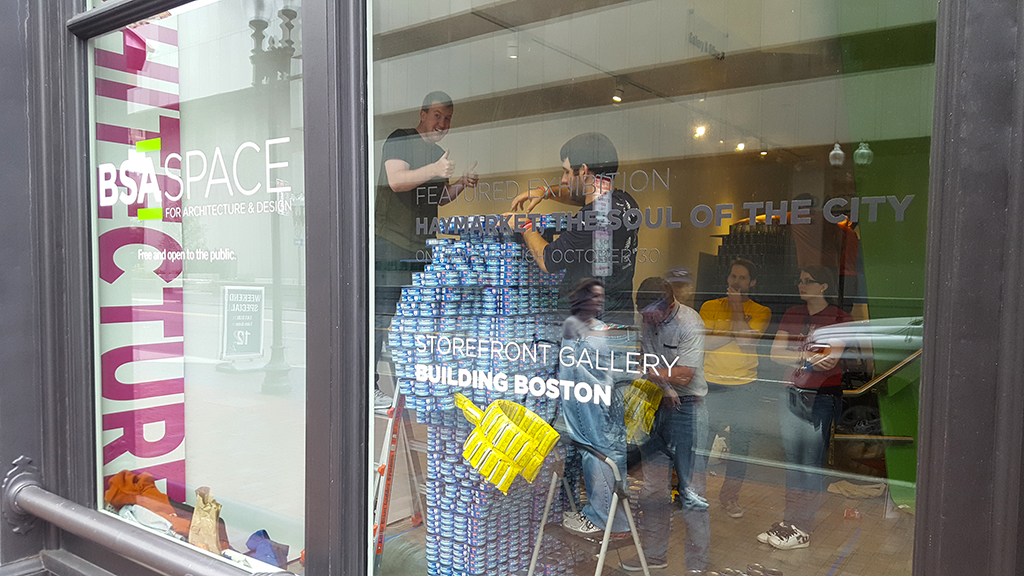 18 Oct

21st annual Canstruction Boston Design/Build Competition

The Canstruction year has come to end and was capped off by the awards ceremony on Wednesday night October 12. CUBE 3 Studio received accolades on Wednesday for our superlative execution. We took home the Honorable Mention and out of 25 entries we were one of 5 teams that received an award based on the merit of our design. With over 3,000 can used in our design, LEGO Space Man became one of the tallest structure's we have built yet!

It took over two months for our team to develop the design and structure before Build Day. Thanks to the Canstruction Team for all the effort it takes to pull this together. It truly is a team endeavor and we are thrilled to be recognized for our work. In total, teams have contributed of over 882,000 pounds of food to area hunger relief efforts over the years.  It was a fun and rewarding process and we are honored to be a part of this great cause each year.
"The 21st Annual Canstruction Boston charity event is one where various architecture, engineering, and construction firms in the Greater Boston area compete in building sculptures made entirely of canned goods. These canned good sculptures were built in mid-October and are up for display at the BSA Space within Atlantic Wharf, the 2016 Canstruction Boston host, through the end of October. After the sculptures are dismantled, all the canned goods will be donated to a local food bank.

We're happy to announce that the Merrimack Valley Food Bank based out of Lowell, Massachusetts will again be the recipient of our canned food donation.

Canstruction Boston Timeline

Build out:  Saturday, October 8, 2016
Judging and Official Opening:  Tuesday, October 11, 2016
Awards Gala:  Wednesday, October 12, 2016
Decanstruction:  Saturday, October 29, 2016

Canstruction Boston is family friendly and FREE to the public. It will be open from Sunday, October 9- Friday, October 28.

This year's event can be found within the spaces at 280 and 290 Congress Street in Boston as well as within the South Station train terminal just around the corner from our main exhibit at the BSA | Space (280 Congress Street)." – Canstruction Boston
Check out our time-lapse video during Build Day: https://youtu.be/7xcg7WsqaL4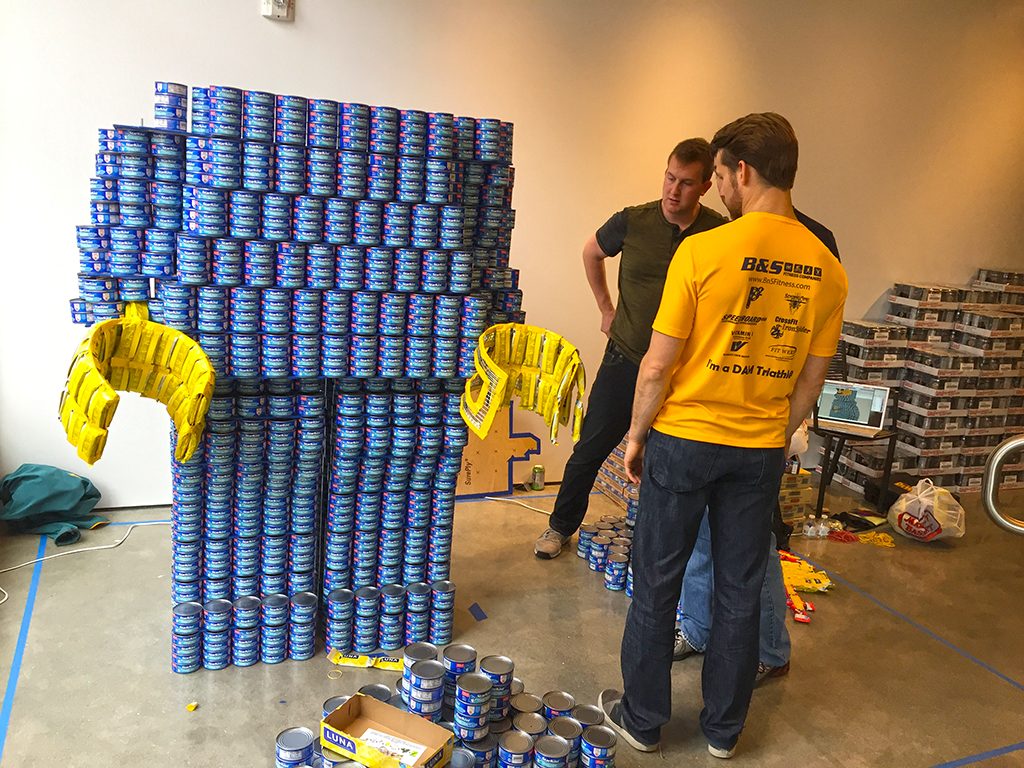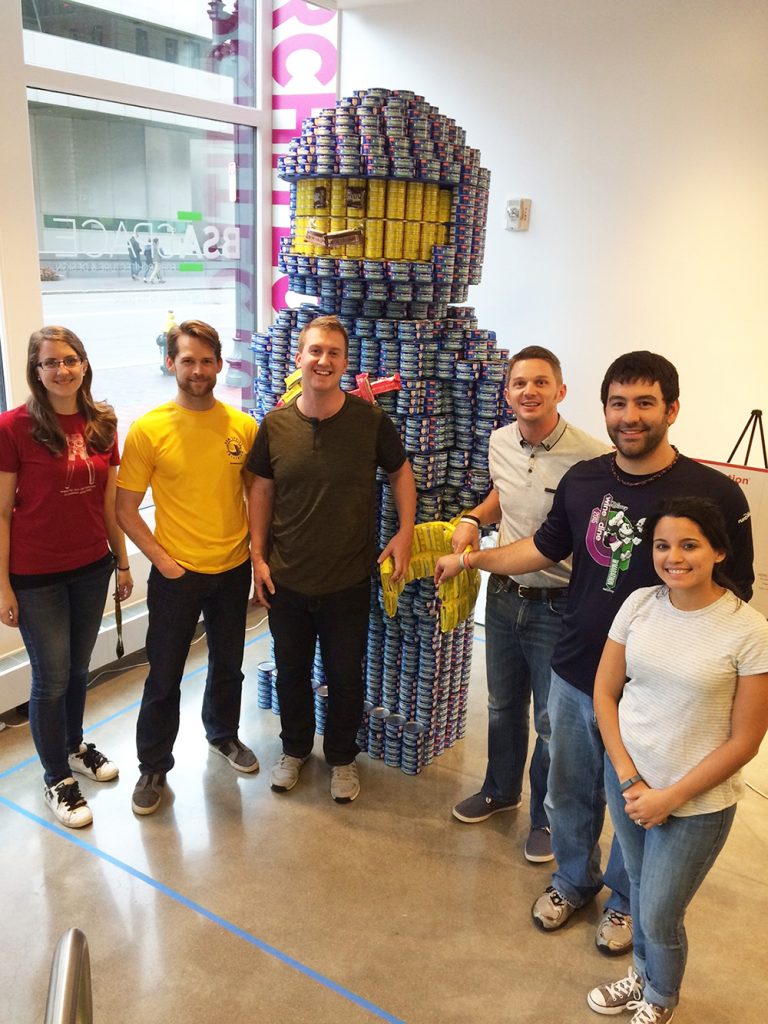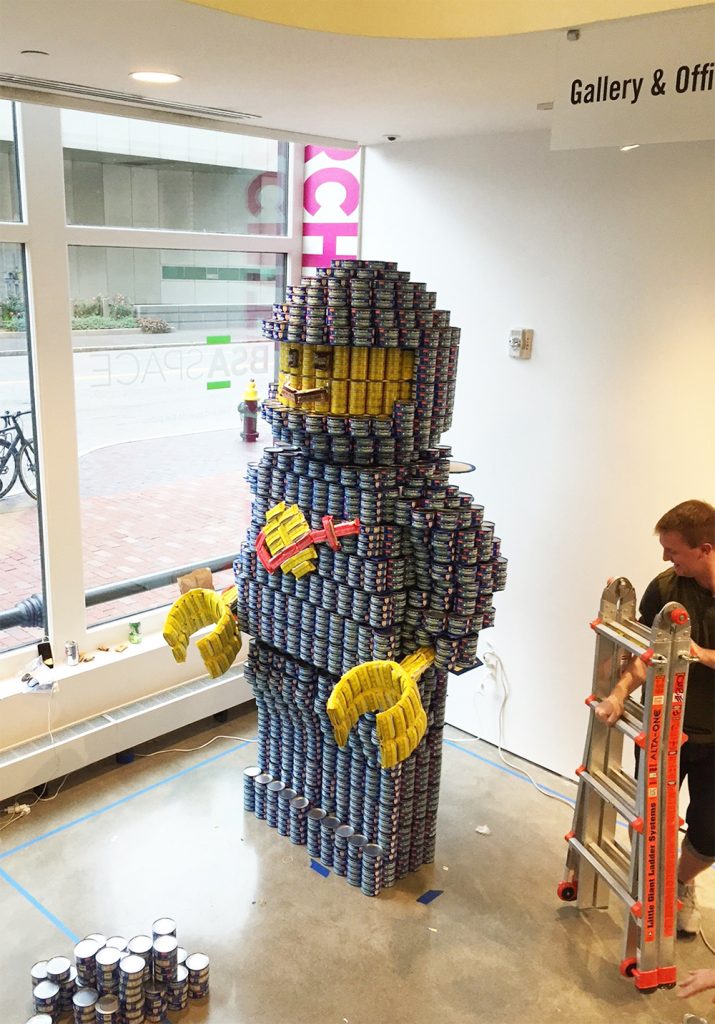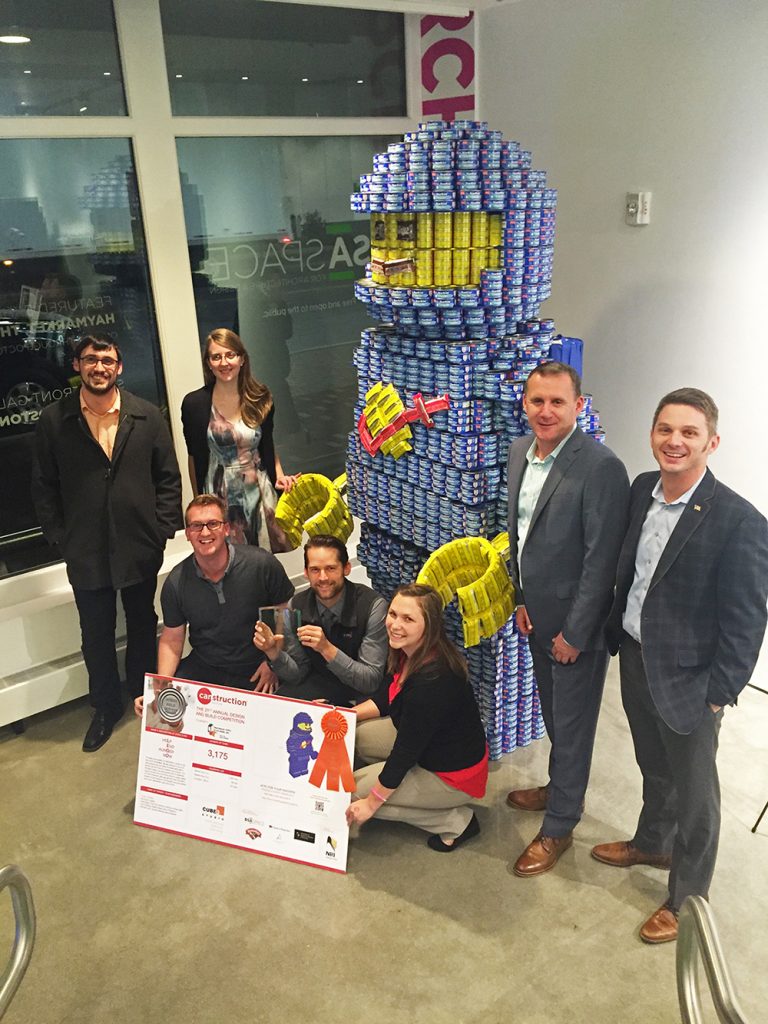 Here was our team for this year's design & build process: Ben Scott, Michele Quinn, Steve Prestejohn, Anthony DiFelice, Keith Boyle, Mike Modoono, Chad Carr, Andrea Hester, John Harding, Steve Wolenski, Amber Galko, and Steve Parsons.