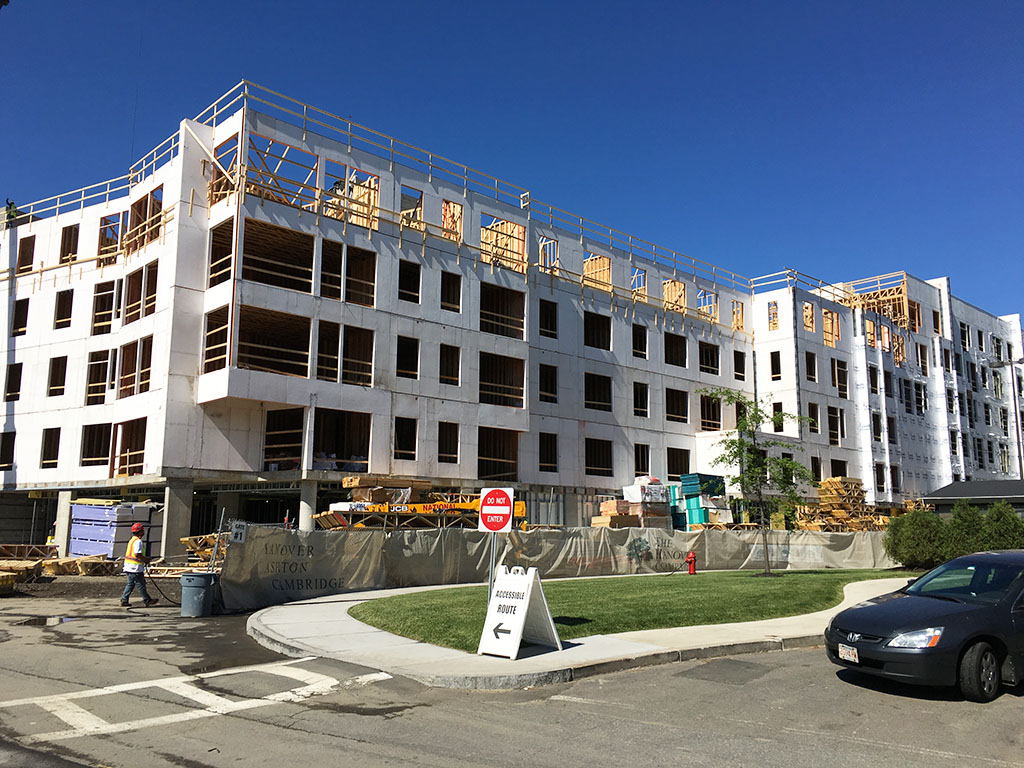 24 Jun

Ashton Cambridge Construction Progress

Cambridge is bustling with construction activity, and we are proud to be a part of it. Having had multiple Cambridge projects in construction in the last 5 years, we are no strangers to how fast it is developing and we are excited about how the new construction is changing the look and feel of the city. One of our ongoing projects is Ashton Cambridge. This multifamily residential project is on pace to be completed by May of 2017. As a phased project, its first units will be ready this coming November 2016, with all trades working on site as the phases start overlapping.

Basic project facts for 130 Cambridge Park Drive:
213 Units
120 Covered Parking Spaces
223 Bicycle Spaces
Amenity: 22,320 SF (Leasing, Clubhouse, Courtyards, and Bicycle Storage)
Total Project: 271,810 GSF
Here is a breakdown of the current work underway:
Garage 6 units and leasing

Precast planks installed
MEP install ongoing
Spray foam insulation just beginning
Metal stud framing for units and leasing ongoing

Building B (Phase II) 127 units and clubhouse

5 floors wood framing erected
Roof just beginning
Exterior wall waterproofing
MEP rough in ongoing
Courtyard 3 waterproofing just beginning

Building A (Phase I) 80 units

3 floors wood framing erected
Clubhouse steel installed
Check out our progress on site in Cambridge!