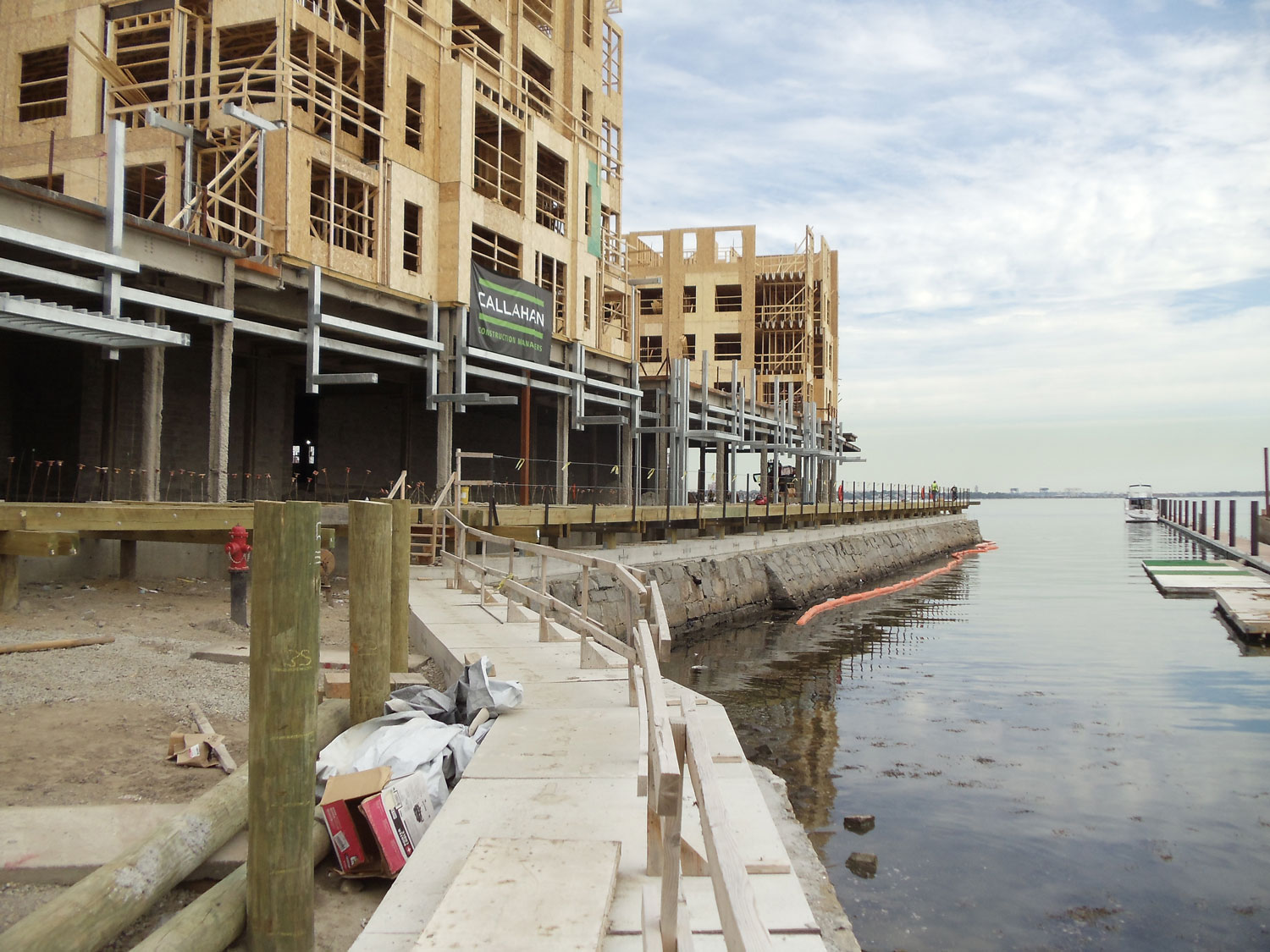 07 Jul

Meriel Marina Bay

Project Facts:

Project GSF: 623,337
Residential SF: 384,324
520 Parking Spaces

Located in Quincy with views across the Dorchester Bay to downtown Boston, this 352 unit multifamily residential project is scheduled to be completed by the end of 2017.

Retail on the ground level, state of the art amenity spaces within, and parking on site, makes this a desired development within close proximity to downtown. The development will also provide a shuttle service to North Quincy, MBTA station, while residences will have access to a new waterfront pedestrian connection between the boardwalk and Squantum Park. The project team has had to overcome the challenges that come with building on the ocean. With all that said, the project is really beginning to take shape with framing above the podium and the boardwalk well underway! Below is an update from a recent site visit showing the progress.