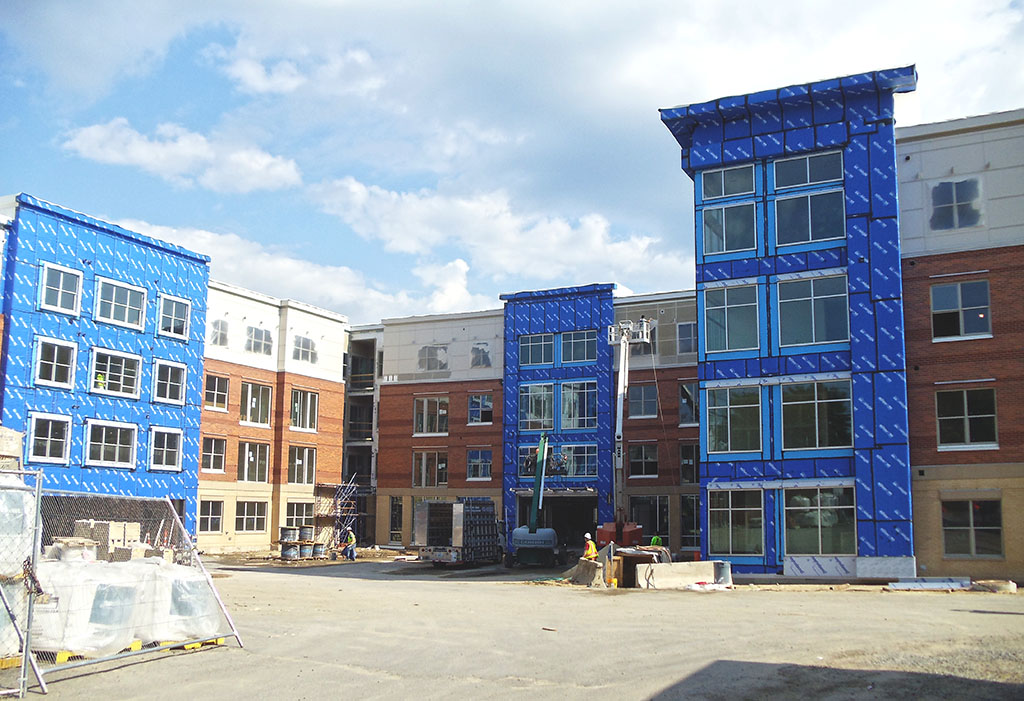 19 Aug

Gables Arsenal Street Construction Progress

Gables Arsenal Street is rapidly approaching its first major milestone, with Phase 1 scheduled to be complete Fall 2016.  This includes delivery of the first 85 dwelling units, precast parking garage, and an 8,000 SF clubhouse with a theater, leasing offices, fitness center, and active clubroom opening onto a landscaped swimming pool courtyard.  The exterior cladding and fenestration is nearly complete, with the final weeks of metal panel installation coming to a close.  Fiber cement siding and masonry has been largely punched out, including recessed brick banding and cast stone along the Arsenal Street façade.  Gables Residential is set to begin acceptance walks of the Phase 1 units on August 29.

An eventual fit-out of the project's "dark shell" retail space will further activate the project's presence on Arsenal Street, with a protected bike lane and dedicated covered parking for retail visitors.  The final three phases will be completed over the next year, eventually offering a total of 296 apartment homes with a mix of 1-, 2- and 3- bedroom units ranging in size from 725 square feet to 1,538 SF.