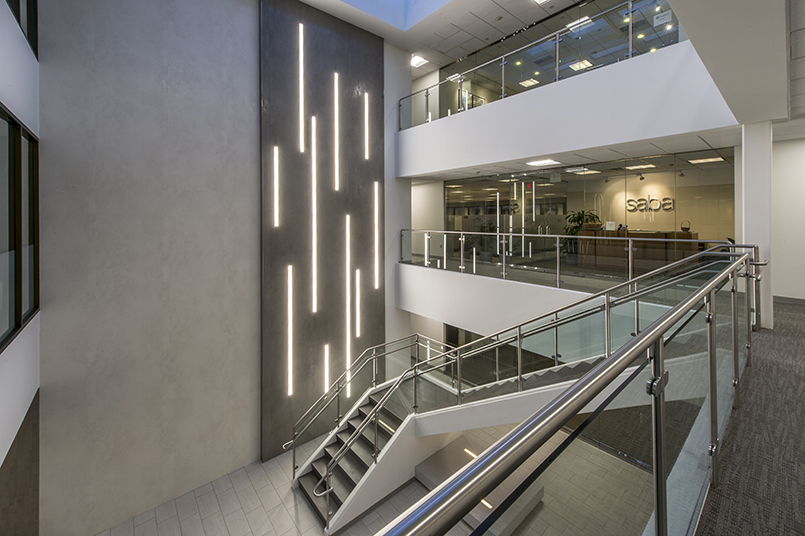 18 May

Lexington Office Park, Boston, MA – Crossville
Lexington Office Park – Case Study
Read the full article: Crossville
Boston, MA
To bring an office building out of the 80s and into modern style, the design team turned to the expansive appeal of Laminam by Crossville porcelain tile panels. The creative solution allowed for installation without demolishing the previous surfaces, an amazing advantage that benefited the entire project team and led to gorgeous results.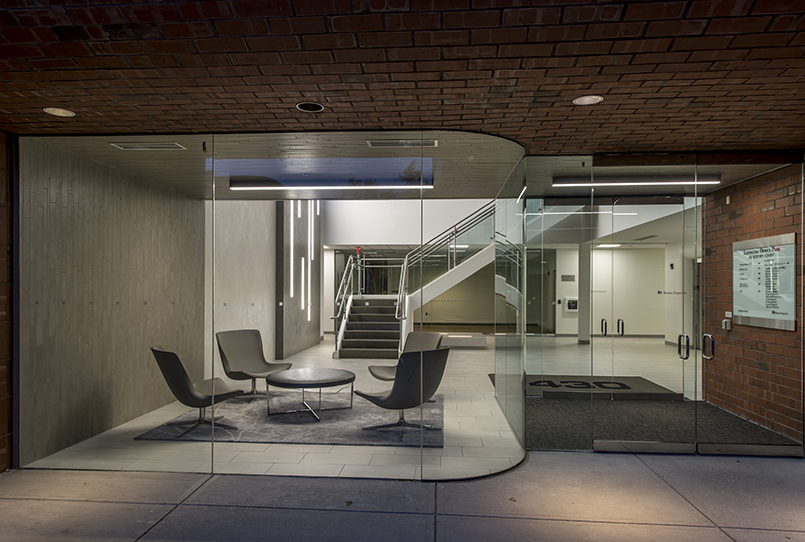 Constructed in 1982, Lexington Office Park's lobby was badly in need of a fresh look. A Class A office building located only 11 miles outside Boston, Lexington Office Park has much to offer potential tenants, and the 82,000 square feet of interior space is just the beginning. The campus also includes a wooded lot with a pond, plenty of parking, an in-house café, a conference area, and a fitness center. However, the outdated lobby fell short in offering a fitting first impression for such an exceptional facility.
CUBE 3 Studio was retained to lead the renovation and transform the lobby into a welcoming, modern space. It would be no small feat as there was a three-story brick structure that ran on both the interior and exterior of the lobby. The configuration imparted a look more "old library" than "upscale corporate," but because of its position, it could not be demolished and removed. Members of the CUBE 3 Studio team would have to work around this element, and they knew material selection would have to be the answer to this challenging design dilemma.
They set out in search of a durable surface that could somehow mask the dated brick while also spanning the height of the lobby without getting lost in the vast space. Also—because the exterior wall system was the only break between the brick that ran from the interior to the exterior, the CUBE 3 Studio designers did not have the flexibility to fur out the wall behind whatever material would specified. They  needed to identify a solution for skinning the brick walls—something relatively lightweight with great aesthetic appeal.
After careful consideration, they selected Laminam by Crossville porcelain tile panels as the creative solution that met both the pragmatic and aesthetic demands of this challenging renovation. Laminam collections provided the right installation advantages, technical characteristics, and a sleek, modern look befitting of Lexington Office Park's amenities.
Read the full article: Crossville