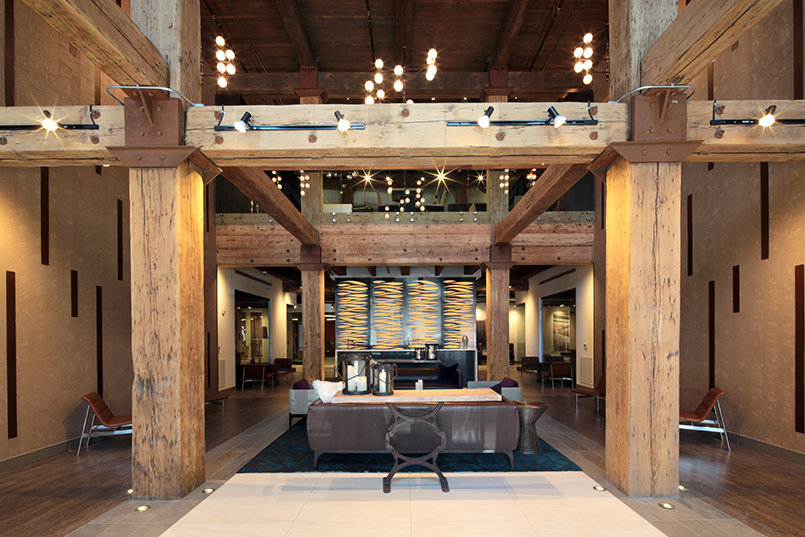 06 Jun

Modera Lofts Recognition
NAHB Best in American Living 2016
Awards: Best in American Living
Washington, DC
Modera Lofts
GOLD | Adaptive Reuse, Multifamily
Located in Jersey City, N.J.
Photography by Luiz C. Ribeiro
Architect/Designer | Minno & Wasko Architects
Builder | Mill Creek Residential Trust
Interior Designer | Cube 3 Studio
Developer | Mill Creek Residential Trust
Land Planner | Melillo & Bauer
Interior Merchandiser | Cube 3 Studio
Design Statement | Modera Lofts is an adaptive reuse of a 500,000-square-foot, 110-year-old former warehouse into 366 luxury apartments. The uniquely designed building, originally constructed in 1905, is the last "post-and-beam" facility of its kind in the tri-state area. Design features such as two-foot thick, original, exposed brick walls, fire spools, ladders, more than 40 refurbished original steel emergency doors and 1,200 handcrafted windows gracefully reference the building's historical past. Other features, such as metal vent guards and 100-year old brass elevator gears, have been intricately repurposed throughout the building's amenity spaces and common areas as elegant design elements.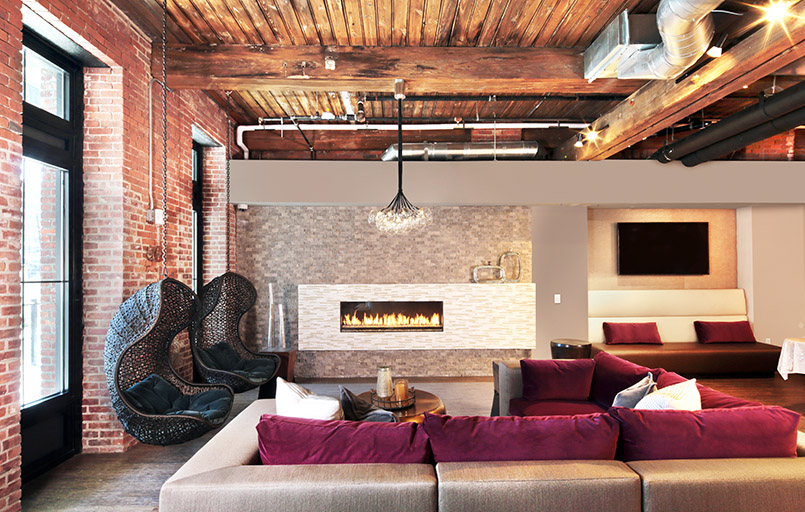 2017 Global Awards for Excellence Finalist
Awards: Urban Land Institute
Washington, DC
The building's infrastructure was carefully restored including repointing the façade, replacing the roof and enlarging more than 1,200 windows, and hand sanding thousands of timber columns and beams. It was thoughtfully redesigned to feature restored elevator gears, custom furniture created from re-purposed materials, and memorabilia from the original Butler Brothers warehouse. Political figures and local community advocates including Jersey City's Powerhouse Arts District Neighborhood Association (PADNA) were huge proponents of the project as Mill Creek set out to preserve both the building's aesthetic and local historic designation to create a one-of-a-kind, industrial-chic residential community.