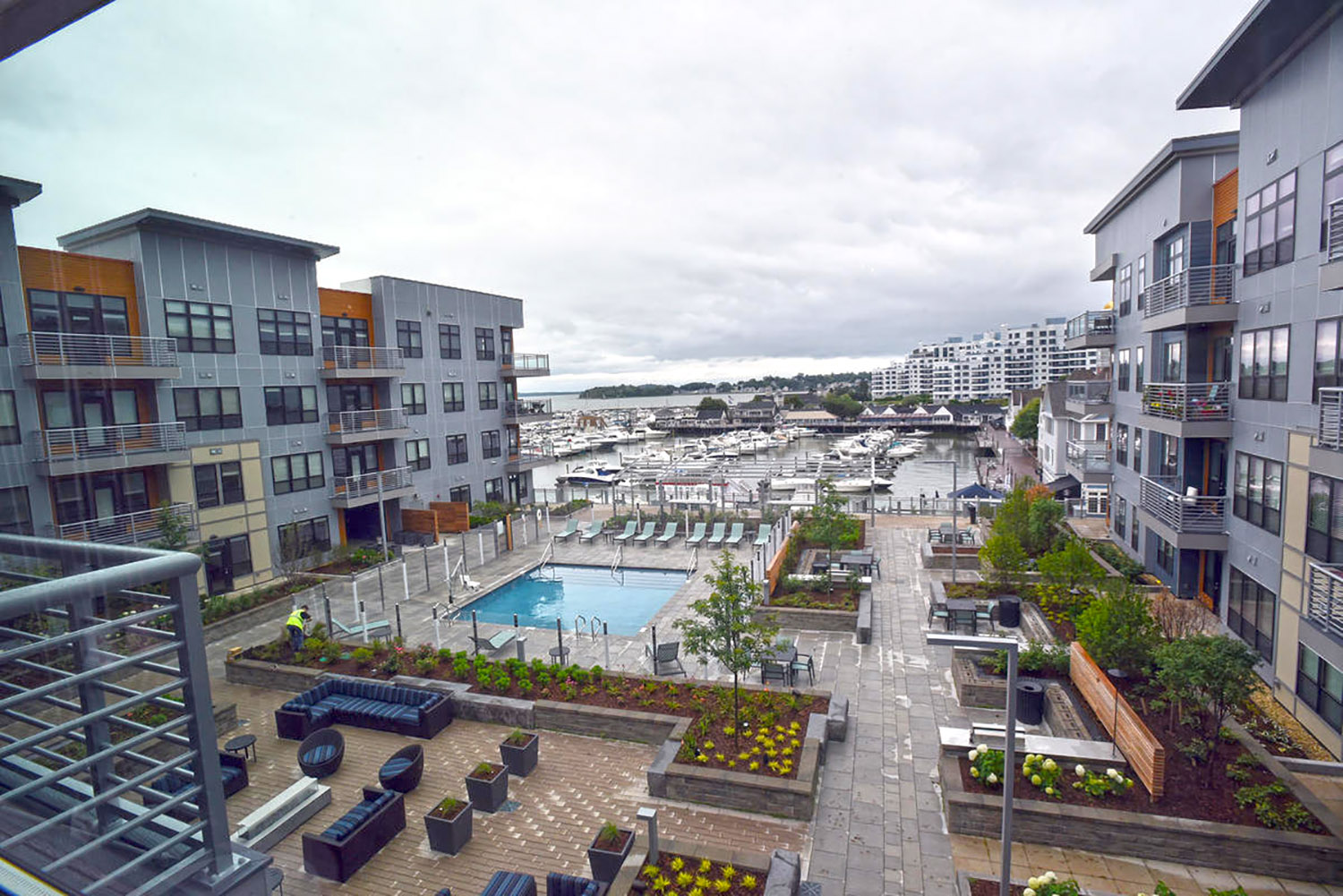 31 Jul

High-tech space in Quincy
Meriel Marina Bay
Read full article: Boston Herald
After hiking up a few floors in the main building of the Meriel Marina Bay apartment complex in Quincy, Sean Sacks of real estate firm Hines walked into a studio, stopped at the bed, and pressed a black button.

At the command, the motorized bed slowly retracted and disappeared inside a stand-alone white and wood closet with built-in drawers and shelves — including one for a flat-screen television.

"In a lot of studios, your bed takes up this much space," said Sacks, director development for Hines, who then pressed the button again, and out from the closet came a wooden desk table. Instantly, the room went from sleeping quarters, to entertainment space, to a home office…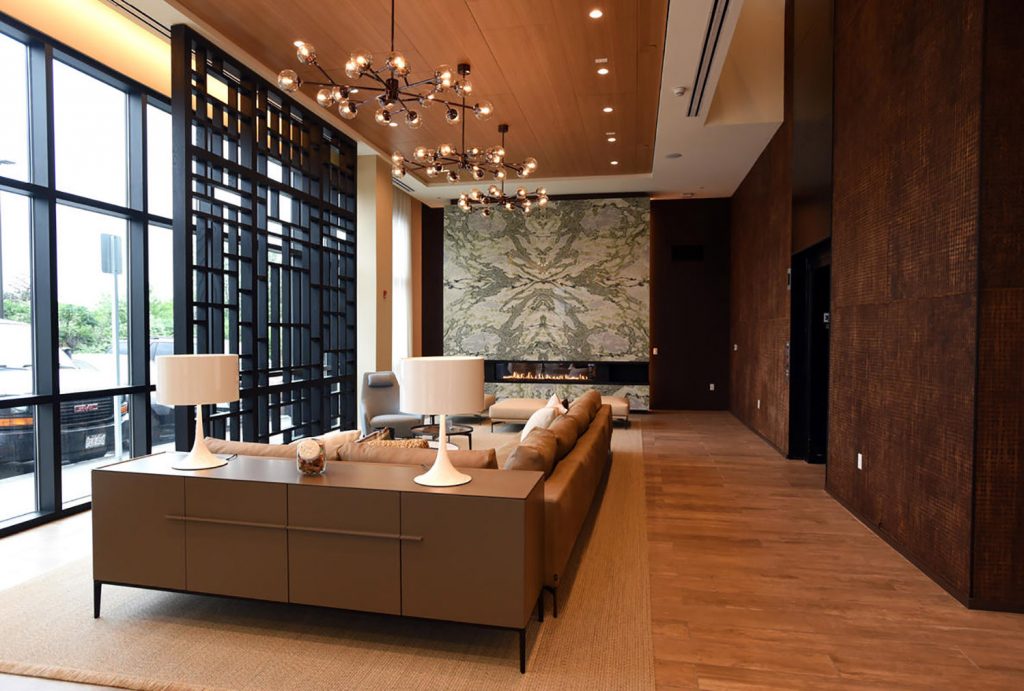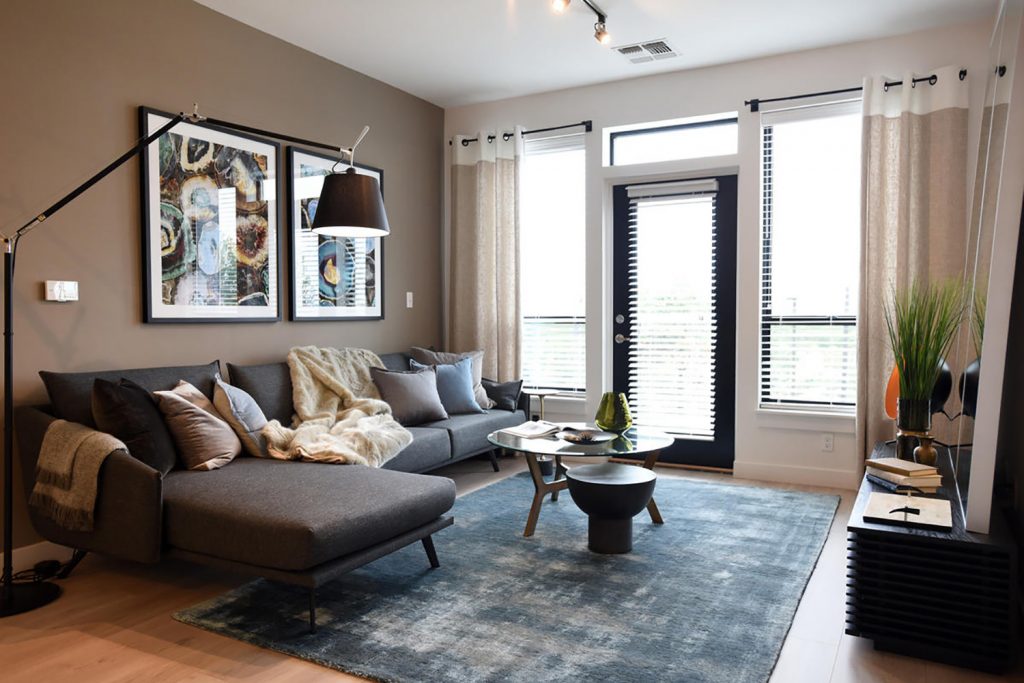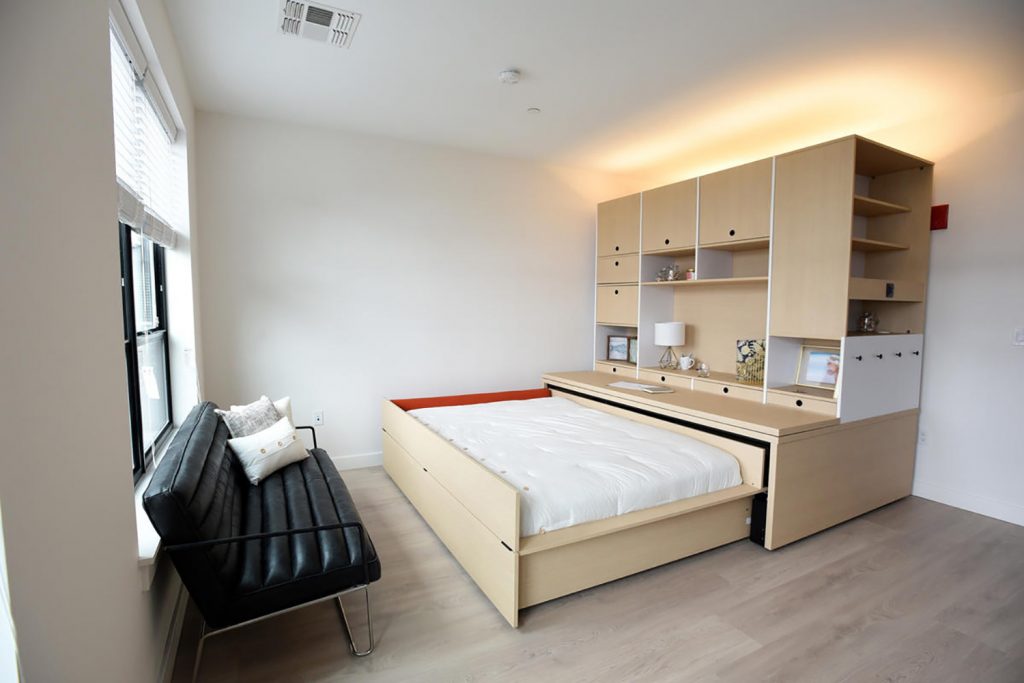 The units, about half of which are currently available, range in size from 591-square-foot studios to 1,478-square-foot three-bedrooms, and with monthly prices from $2,100 to $5,000. The Ori setups are set to be on limited request for additional cost.

While those prices might sound a bit steep for Quincy, the place is well designed — a modern, modular-looking collaboration between architectural firms Elkus Manfredi and Cube 3 Studio.

Inside, the units appear more like a cross between high-end condos and fancy hotel rooms, with slick kitchens with bright white quartz countertops, dark subway tile backsplashes, and stainless steel appliances. The bedrooms have fluffy carpets while the living rooms have hard laminate floors; most units have full decks and huge windows looking out to the water.

For those who like to mingle with neighbors, the complex is designed around its cool and contemporary common areas, such as the outdoor pool and indoor lounges and pool table, commercial-style workout gym, Wi-Fi desks, open kitchen and conference rooms.
Read full article: Boston Herald
To learn more about Meriel Marina Bay and view additional photographs, visit our website here.