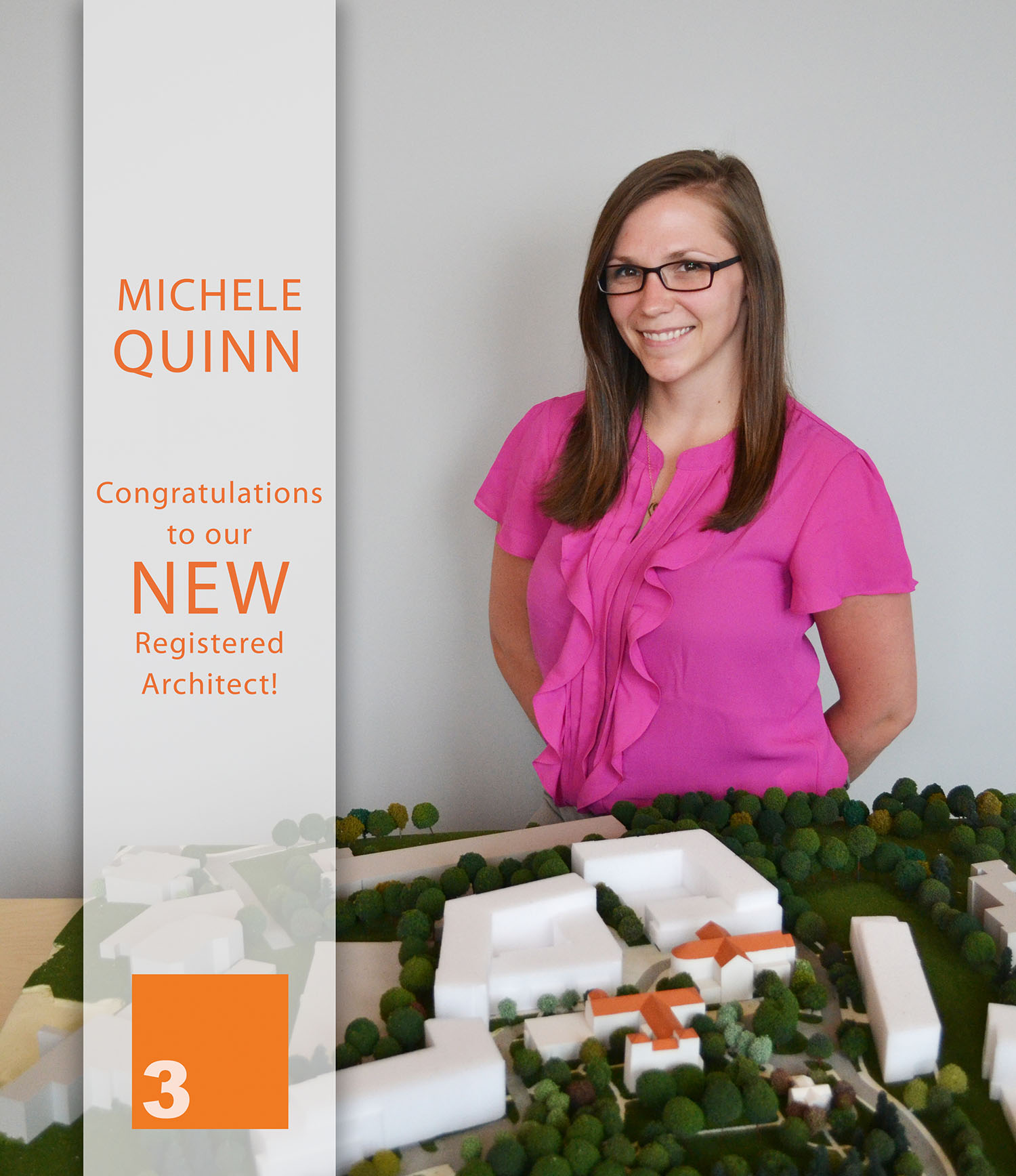 02 Aug

Meet our Architects Series – Michele Quinn

A few members of our team recently completed their exams and have achieved their status as Registered Architects in the state of Massachusetts. We are excited to create this mini series to bring to you each of the members of our team who achieved this accreditation. CUBE 3 Studio is proud to be creating a culture for our designers to grow and become leaders in the industry. Here is our recent interview with one of our new architects, Michele Quinn:

Years in Profession: 5

C3: What has been your favorite project to work on?

MQ: Deco in Quincy – It was the first project that I was really invested from the very beginning to the very end—I know more about this project then I will probably every know about any other project – I learned so much from the design team, from the process, and from watching the building be constructed – I grew so much as a professional in the 3 years Design-Construction time period.

C3: What excites you? What gets you out of bed in the morning?

MQ: Learning new things, facing new challenges.

C3: What advice would you give to other designers who are pursuing their license?

MQ: Architecture school tends to teach us to be competitive – rather than follow this lead I recommend finding a support group of fellow classmates or coworkers that you can relate to in your endeavor.  At the end of the day, if you all want to be licensed, you all can be; having a support group to ask questions with, get advice from, and be accountable to can prove to be very helpful when studying gets tough. Use this group as a motivator to keep working toward your goals, but remember that everyone is different, has different situations, has different study styles, and different personal and professional commitments, just because you study together does not mean that you will be successful at the same rate, take the time that you need and be supportive.

C3: What's a lesson you have learned that has most benefited you in your career?

MQ:  Never stop asking questions.