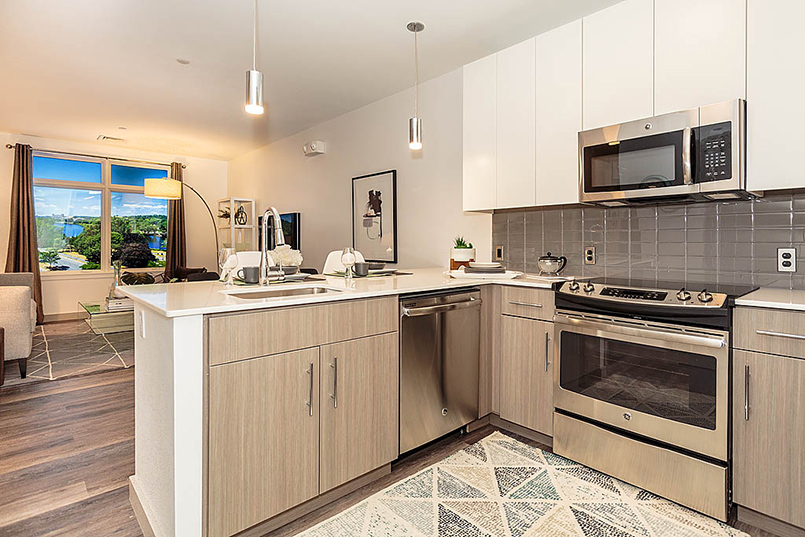 06 Oct

Finishing touches underway at sold-out Telford 180 condos in Allston, opening this Fall

See progress updates: Bldup

The Dellbrook | JKS construction team is putting finishing touches upon Telford 180's exterior facade and interior residences and common spaces ahead of the building's opening this Fall. Telford 180 features 85 condominium residences, all of which are sold prior to the building's completion. Just about all finishes are installed inside Telford 180 and along the building's facade. Telford 180 will feature an array of amenities, including a rowing room, a full gym, a lounge and an elevated outdoor courtyard with grills and a fire pit. The building is located along the Charles River, featuring sweeping water views, and is located a short walk from Harvard Business School and a short drive and transit ride to Cambridge and Downtown Boston.

See progress updates: Bldup

See also our previous article from August on Telford 180

To read more about the Telford 180 Condominiums and view additional photographs, visit our website here.