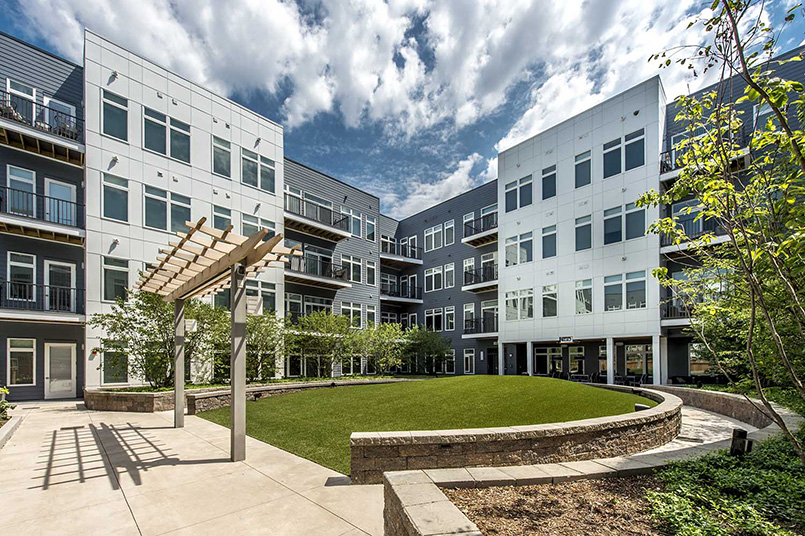 01 Dec

Callahan completes new-construction RE150 Apartments along Mystic River in Medford
RE150

Callahan Construction Managers has completed RE150, a 282-unit new-construction luxury apartment complex along the Mystic River in Medford, the latest residential building at the 30-acre Rivers Edge mixed-use development. Located at 150 Rivers Edge Drive, RE150 features desirable amenities including a clubhouse, a fitness center, a swimming pool and outdoor entertainment areas such as two private courtyards and green space overlooking the Mystic River. On RE150's ground floor is 18,200 square feet of retail and restaurant space, which could soon be home to a full-service bar/restaurant and specialty/convenience retailers, as well as vehicle parking.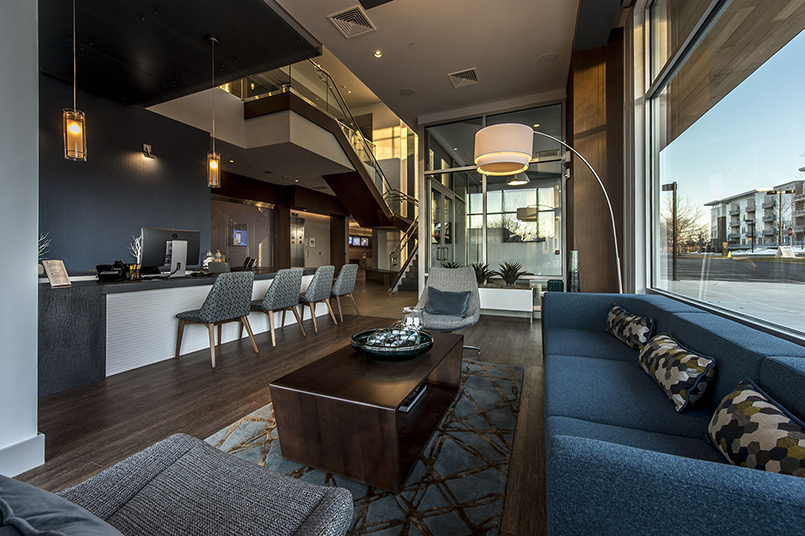 RE150 features two five-story buildings constructed with four-stories of wood framing above one-story steel podiums. The buildings are wrapped around an above-grade precast concrete parking garage, with a total of 1,042 parking spaces.
See full writeup: Bldup
To read more about the RE150 Apartments and view additional photographs, visit our website here.