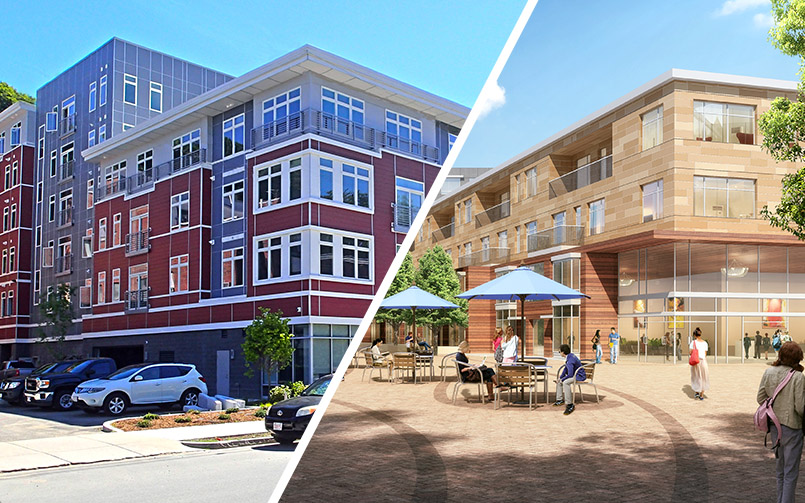 20 Feb

Brighton – Real Estate

There is an emerging movement in the real estate market in Brighton, MA, for a concern for more homeownership. WCVB5 Chronicle has the scoop:
Homeownership has dropped a bit over the past few years due in part to the lucrative market in student rentals. It's real easy for four kids who are getting supported by their parents to support $4,000 a month in rent. The incentive for landlords is to accommodate students as opposed to a working family. The demand for housing is so strong in Boston; the lack of inventory has been going on for years, which are really turning the prices up. In addition to the sleek styling [of 99 Tremont], there's a lounge and media room, catering kitchen, a garden with grills, and a fitness center. Plus there's the ultimate city dwellers prize: every unit comes with a parking space.
WCVB5 anchors go on to say they were impressed by the amenities of 99 Tremont such as an information screen installed in the lobby that informs residents when they have received a package and announces the arrival times of the next bus. 99 Tremont has recently wrapped up construction; to learn more about the project and see additional images click here.
The 12 acre site next to St. Elizabeth's Hospital, Saint Gabriel's, is currently in development:
About 10 or 15 years ago the property was abandoned and has been used primarily as a parking lot. [The architect] firm will build a 650 unit complex of condos and rentals catering to graduate students, young professionals, and families. Other than the story preservation, there's three acres of open space at the front door of the site planned to incorporate into [Saint Gabriel's] overall plan. Brighton is a community that has something for everybody.
Ground will break soon on the Saint Gabriel's monastery project in the spring and will take approximately three years to complete. In the meantime, to learn more about the project and see additional images click here.
See more at: WCVB5 Chronicle