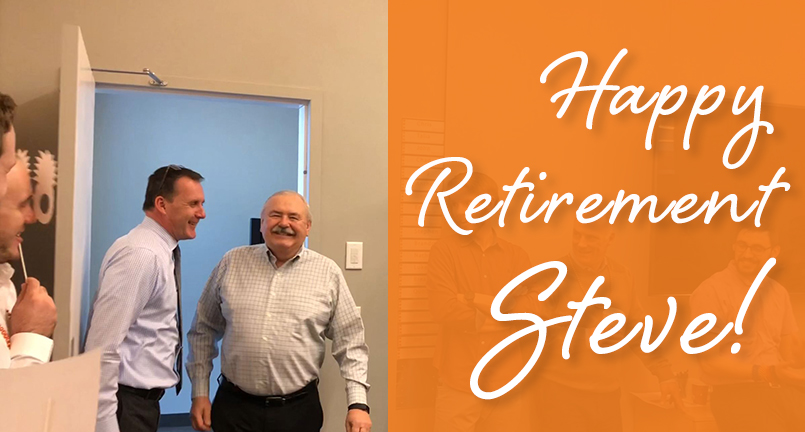 29 Mar

Happy Retirement Steve!

Everyone at CUBE 3 would like to congratulate our very own Steve Labatte on a very special retirement; he is the first retiree from our studio! Steve has been a part of our team for nearly seven years, yet has known CEO/Partner, Nicholas Middleton, for close to 20 years. Steve has been a hard worker throughout his entire life, beginning his first job at the young age of 13! Once joining our team, he instantly made a name for himself within the architectural world, implementing many of the key software programs that we use in our office daily. Without his dedication and guidance during his time here, CUBE 3 may not be where it is today.

As a going away gift, CUBE 3 presented Steve with a golf club and caddy among other golf-themed gifts including a membership to Atkinson Country Club. He is planning on spending a good portion of his time on the golf course, when he's not busy being a grandfather and chauffeuring his seven grandchildren. Beyond golfing, Steve will be traveling, fishing, and simply enjoying life.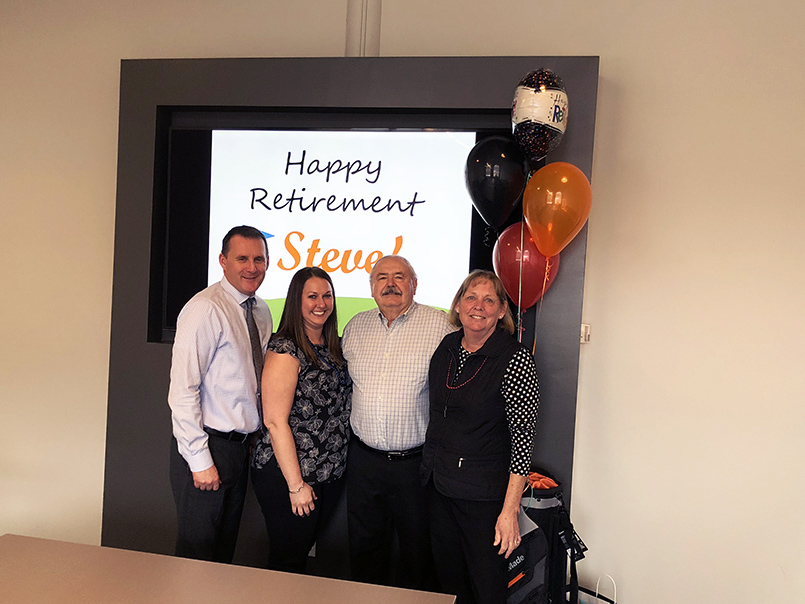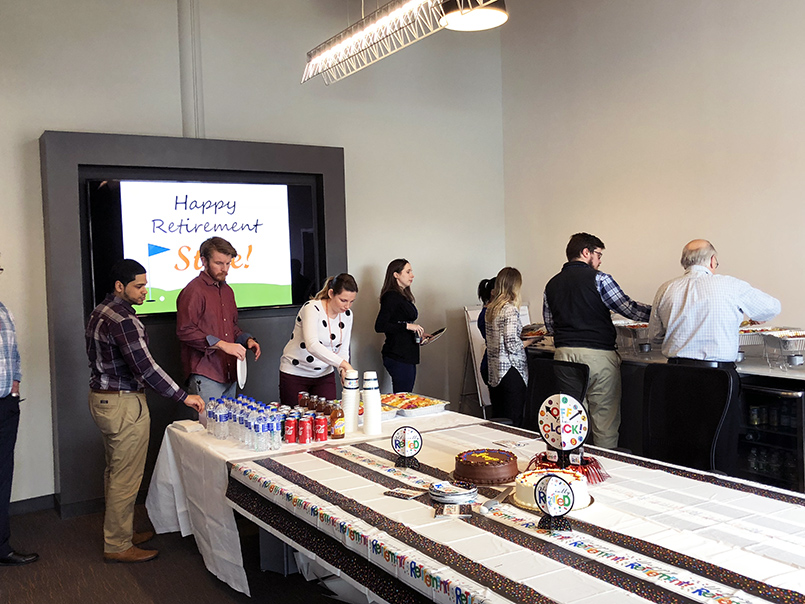 Enjoy the greens Steve; we'll see you at the Third Annual CUBE 3 golf outing in May!