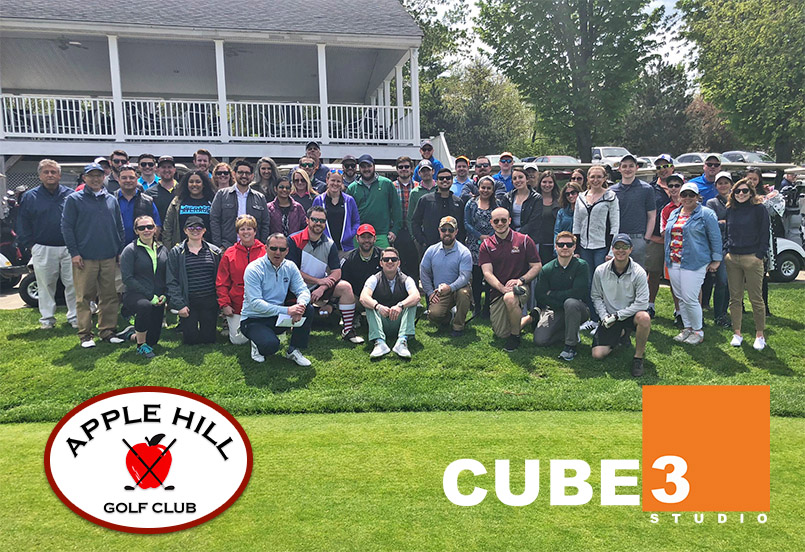 22 May

Third Annual Friends and Family Golf Classic

CUBE 3 Studio held our Third Annual Friends and Family Classic this past Friday at the Apple Hill Golf Course in Kingston, NH. Having nearly doubled the turnout of last year's event, 11 teams of four set out to enjoy the beautiful day and participate in the thrilling event after an all office barbecue at the course's outdoor deck. After the completion of 18 holes, one team came out on top by only two-strokes less than second place! Awards were given out to:

Winning Team
Keith Boyle
Aaron Bancroft
Philippa Middleton
Carl Swenson

Men's & Ladies Longest Drive
Nick Griffin & Jodi Salvo

Closest to the Pin
Ian Jackson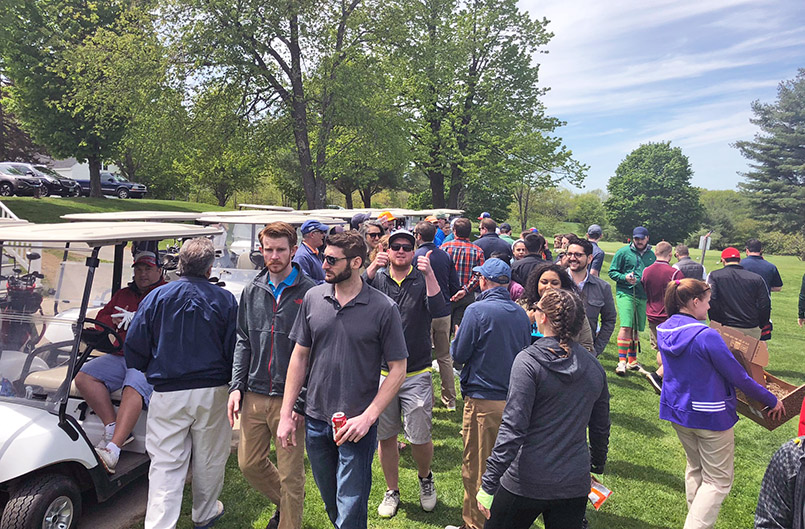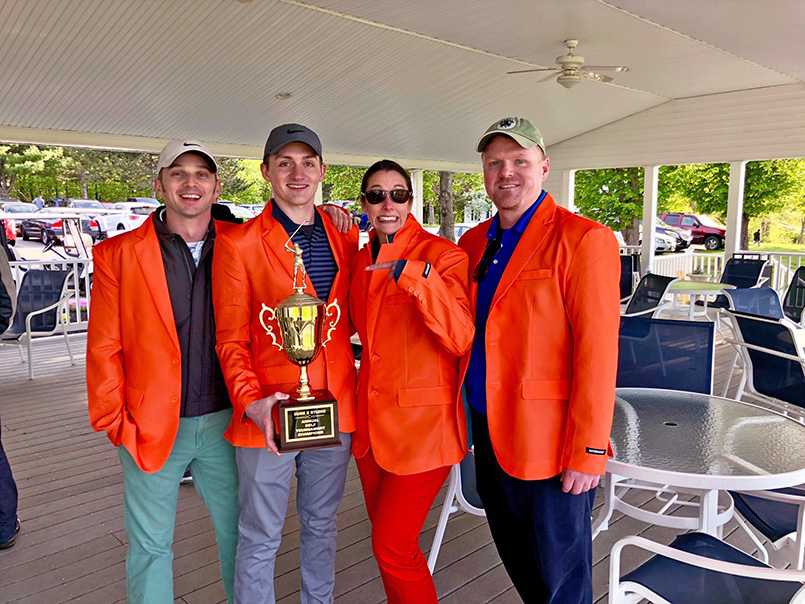 Soon to be more iconic than the Master's green jacket, a new CUBE 3 tradition was founded this year as orange jackets were awarded to the winning team. Thank you to those who helped put on and participated in the event, everyone had a great time and cannot wait until next year when the tradition continues!