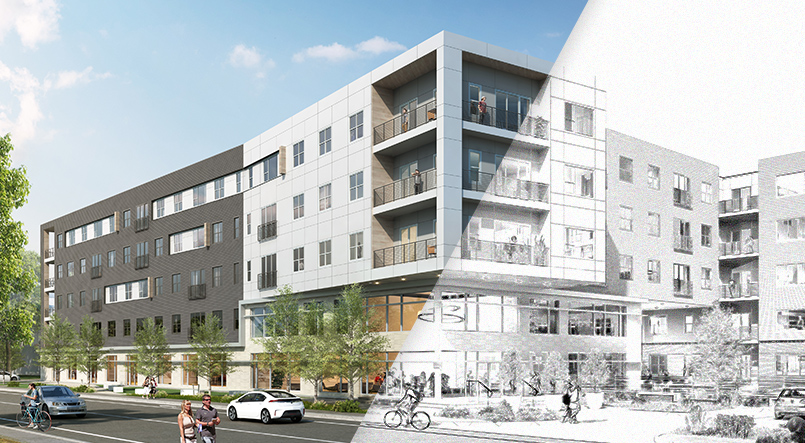 31 Jul

On The Boards: Hanover Mystic River

Located on Locust Street in Medford, MA across the street from the recently opened Wegmans is the mixed-use residential and retail development Hanover Mystic River. Working closely with Hanover Company on our fourth residential building together, CUBE3 Studio is responsible for the masterplanning and design of the project. The building is organized around two inter-connected courtyards and a parking garage that is wrapped by residential units on all four sides, completely concealing its 400 cars. Currently in design, the new construction project will include 350 residential units with a variety of luxury studio, one-bedroom, two-bedroom and three-bedroom apartments. Other features include 6,000 SF of commercial retail space, and amenities such as a clubhouse, landscaped courtyards, private balconies and an outdoor pool.

Hanover Mystic River strikes a balance of the building scale and massing through the sensitive use of modern materials and design elements. The internal commercial and leasing spaces are expressed on the Locust Street exterior through storefront glazing and white marble tile finishes. By employing a significant cantilever at the building's main entry and clubhouse, the building literally reaches out to the public and creates a sheltered exterior space within the vibrantly landscaped entry plaza and semi-public courtyard. In addition, recessed balconies are punched into the residential floors along Locust Street to break up the building's sleek façade and to lighten the massing. This effort is aided by the play between the gauntlet gray artisan siding and white metal panel that enclose the residential floors.  Hanover Mystic River is a thoroughly modern and pedestrian-friendly apartment building that is a strong new addition to the surrounding mixed-use neighborhood.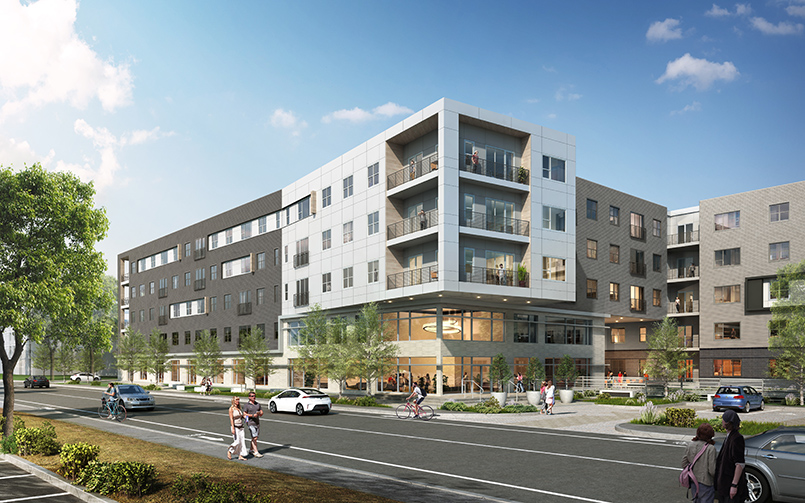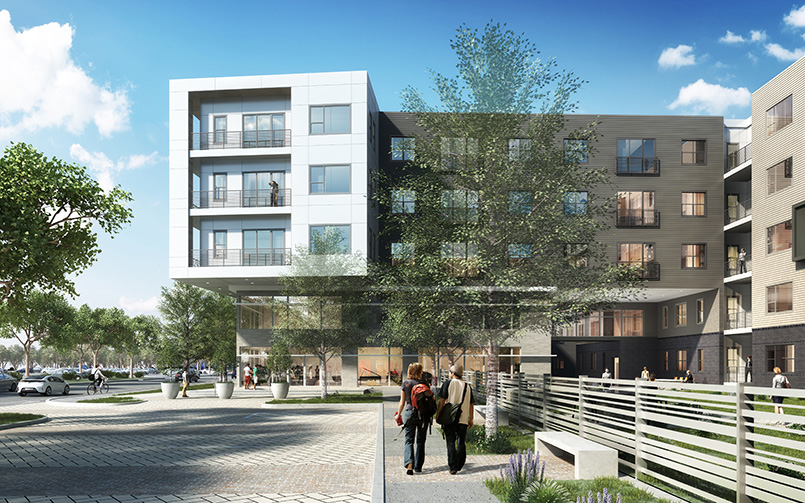 To learn more about Hanover Mystic River and to view additional images, click here.