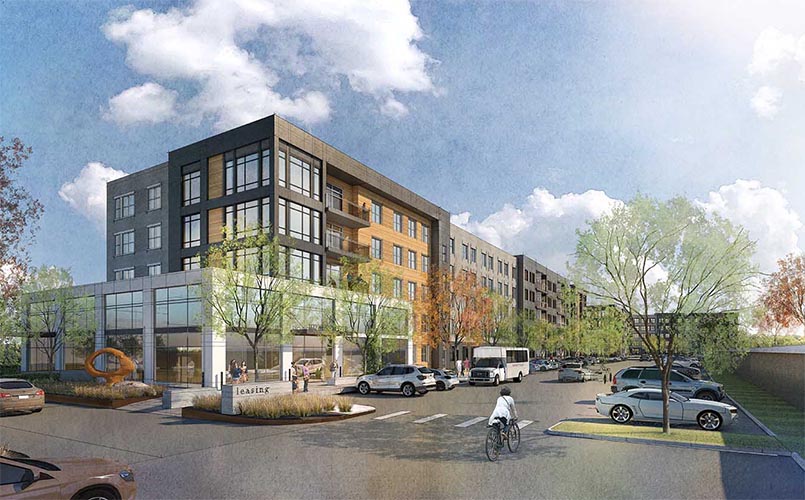 30 Jan

RPW Group proposes 303 apartments at 1133 Westchester Ave. complex

The Flats at Westchester

Our design team has been working closely with the RPW Group and NRP to design a new development in White Plains, NY, consisting of three, five story, residential buildings. This exciting project will be powered by solar panels on each of the buildings to offset the building utility usage. In addition to a fitness and business center, pool and dog spa, the property will also have a 12,000 sf outdoor recreational space.
"The work-live concept is going to be brought to life in White Plains, and this will be one of the first in the region," Weisz said. "I think it will be a great experience because we can already see the benefits of having residential on the site: sharing some of the uses, sharing the parking, sharing the amenities."

The proposal comes to White Plains as Weisz is also pursuing a plan to build 150 apartments near his other marquee address in Westchester County: the 523,000-square-foot postmodern 800 Westchester Ave. building.
See full write-up from RPW Group's recent presentation to the White Plains Common Council: Westfair