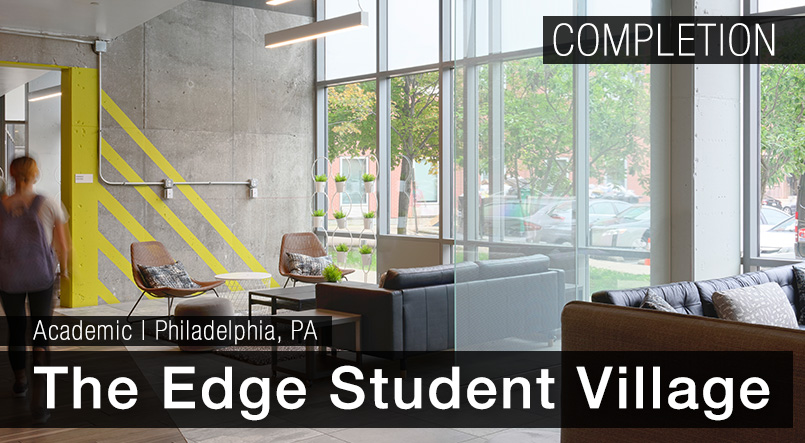 13 Feb

Completion: The Edge Student Village

Just a block from Temple University in Philadelphia, PA, is student housing development The Edge Student Village. This daylight-less and disconnected amenity space was once a pseudo-hub for a diverse population of students. Noticing the missed opportunity and visualizing how impactful it could be to reinvigorate the student housing experience, Campus Living Villages took charge. Seeking a solution that was youthful, bright, and energizing which would encourage interaction and a sense of connectedness, CLV engaged with CUBE 3 to bring this building back to life.

The renovation of the amenities here resulted in a space that brings the building community together in sun soaked gathering spaces with ample views to the neighborhood and exterior community courtyard. Gaming, lounge, study and technology all come together in this open concept amenity that is flexible enough to accommodate an individual experience or an entire community gathering. Clocks display times from across the globe, connecting this heavily international population to home in the smallest of ways. The new student-oriented community kitchen and dining room has enough space for multiple groups to gather independently or to come together and share experiences and life stories over a meal, just like home.

The development consists of over 225,000 sf and features 850 beds with a modern, contemporary design that won't be going out of style anytime soon. Residents have several room options whether they prefer having a studio to themselves or sharing a suite with their peers. What was once a lacking student living space has become a vibrant and cultural community with an award winning res-life program tailor-made to meet each student's needs, fulfilling CLV's vision and creating a once in a lifetime experience for its residents.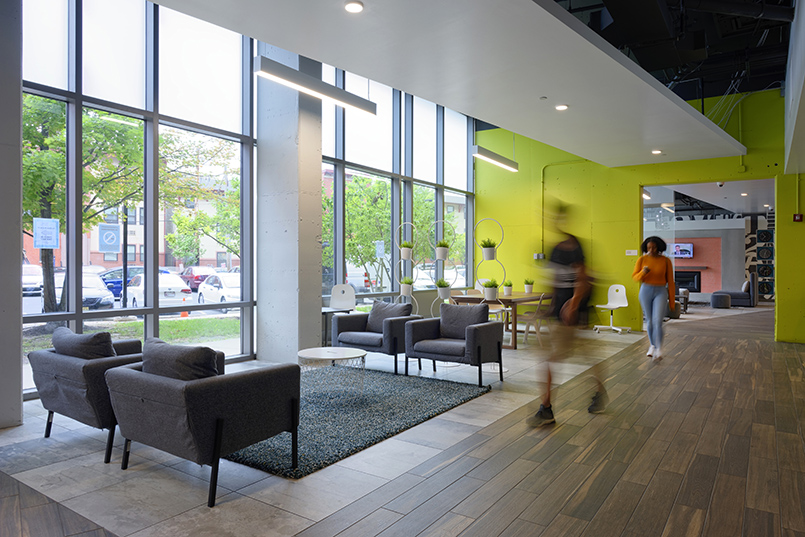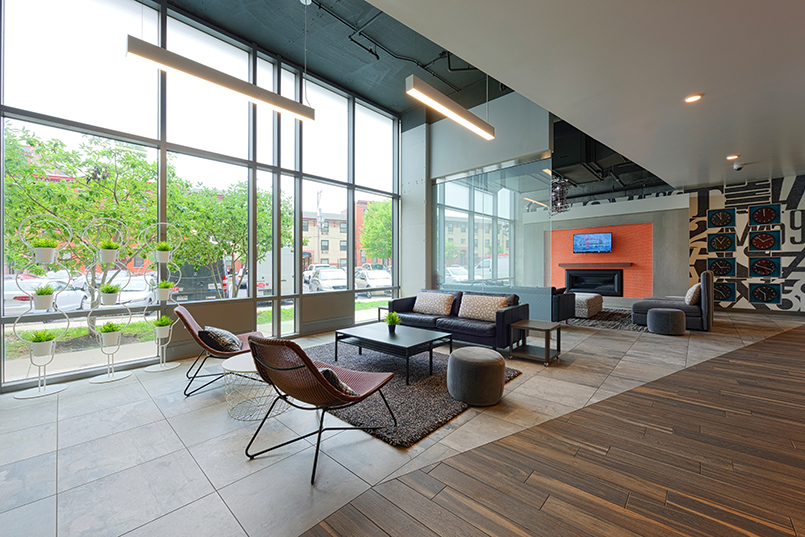 To learn more about The Edge Student Village and to view additional photos, click here.