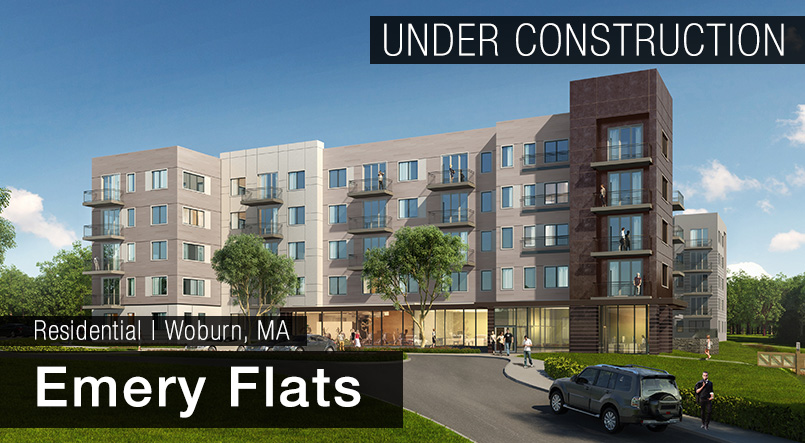 26 Feb

Under Construction: Emery Flats

Construction is well underway for National Development's new residential project Emery Flats, located in Woburn, MA. Breaking ground in early 2018, the architecture and site plan of the development have been designed to work together and embrace the topography of the site. The concept behind the project is to retain the natural grading of the environment as much as possible, with both buildings respecting the Aberjona River wetlands that run through the site and to highlight the landscape as a natural feature.

The architecture of the two buildings propose a contemporary and modern approach, with a series of clean volumes and articulated elevations that break up the massing into distinct volumes and planes punctuated by a series of recessed and partially-cantilevered balconies. Opposing towers clad in a porcelain rain screen visually connect the two buildings and act as a gateway to the project.   A mixture of fiber-cement panels with metal reveals paired with varying exposure lap siding activate the façade and reinforce the project's modern aesthetic.

The interior spaces will feature state of the art luxury finishes to relate back to the overall contemporary and modern design.  Exposed structural steel, back lit stone and metal wrapped elements paired with natural woods, tiles, and glazing throughout the amenity space create a truly unique experience.  Blending juxtaposed materials of sleek and modern with industrial make Emery Flats ultramodern while nodding to Woburn's rich history in the leather industry. Amenities consist of a club-room, lounge and community kitchen distinguished from the laid back gaming area by way of a dual sided fireplace.  There is also a fitness center equipped with state of the art cardio and resistance training equipment and indoor/outdoor yoga studio.  A sky lounge in the opposing building overlooks the scenic typography below as well as provides views of the courtyard and pool area. Currently, Emery Flats is scheduled to open during early summer of 2019.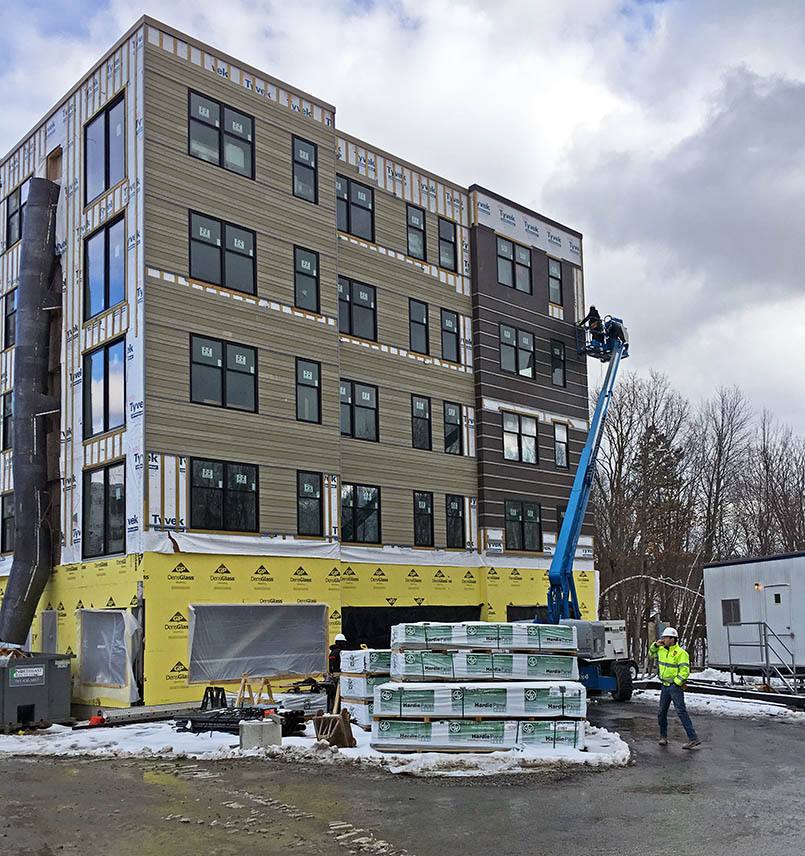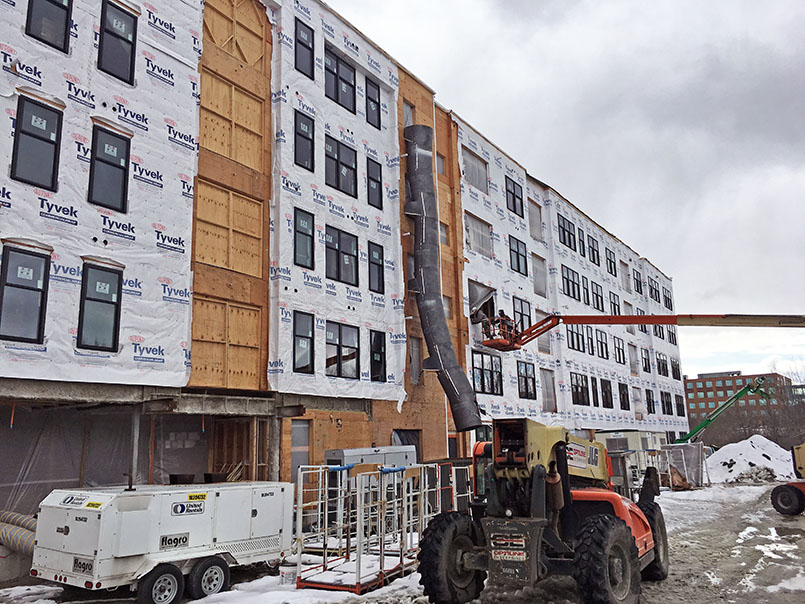 To learn more about Emery Flats and to view additional photos, visit our website here.