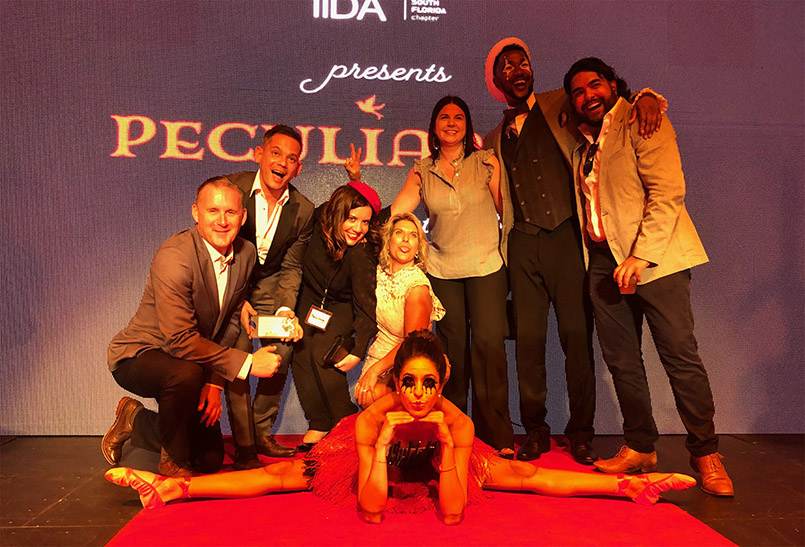 03 Apr

Design Mix 2019: IIDA South Florida Fashion Show

Only 3 months after opening our newest office in Miami, we've made our mark.

Our swift journey into the Miami market has been nothing short of incredible. The design community has been warm and welcoming, and we were honored to be able to participate — and win an award — at the coveted IIDA SF (South Florida Chapter) fashion show, "Design Mix 2019 Peculiarium!"

Last Saturday night, a mere 90 days after opening our new Miami office, CUBE 3 won the "Most Peculiar" award at the coveted IIDA SF fashion show, "Design Mix 2019 Peculiarium!" A big thank you to Eli Duran – Interior Design Manager, Isabel Collazos – Interior Design Coordinator, and our entire team at CUBE 3 with the support of our sponsors Mohawk Group and DalTile. Having started off with a win, we're excited to keep up the momentum and continue our impact on the Miami design scene.