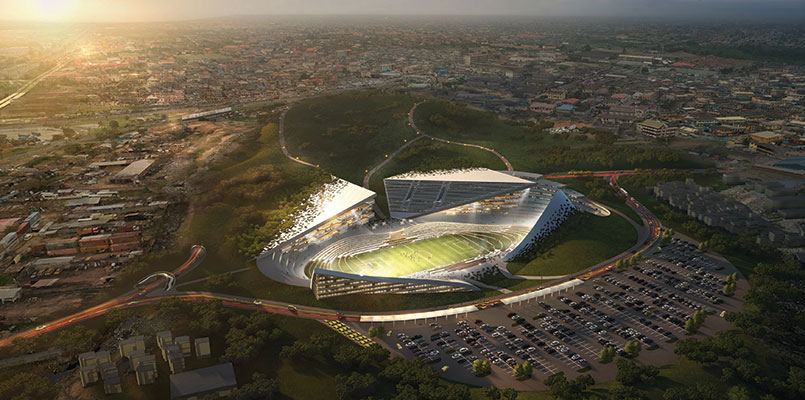 02 May

Conceptual design for Aggregate receives multiple commendations

We're very excited to announce that our conceptual proposal for AGGREGATE, a mixed-use sports complex in Lagos, Nigeria, has received multiple commendations for its design intent. The stadium, supported by a cooperative ownership model, has received First Prize from both the Rethinking The Future – Architecture, Construction & Design Awards 2018 and Architecture Podium International Architecture Awards 2019 in the category of Sports & Recreation Concept.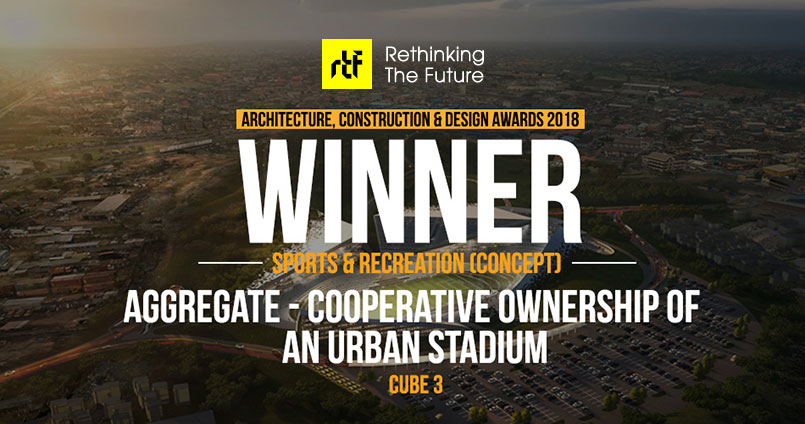 CUBE 3 was ranked in the top 50 entries of the recent Arch Out Loud: WASTE Design Competition 2018. The WASTE Multi Purpose Stadium Infill design competition asked entrants to propose an innovative solution for the redevelopment of the 100-acre Olusosun dump site in Lagos, Nigeria. We were encouraged to turn this massive landfill located next to a growing metropolis of over 21 million people into a stadium with benefits to its surrounding population. Read our submission titled Aggregate below:
AGGREGATE: Cooperative Ownership of an Urban Stadium
This design re-imagines the form, function, and funding of the stadium typology to ensure its maintenance while activating the former Olusosun Landfill site. Through a cooperation of private partners, the athletic complex will be a shared asset amongst stakeholders, all of whom contribute to its vitality. Moreover, individual stakeholders can utilize their share of space to host an array of programs in response to Lagos's exponential growth. The forms and siting connect the project to its context while acting as a catalyst for continuous activity, making it a way-point in the lives of locals and travelers alike.