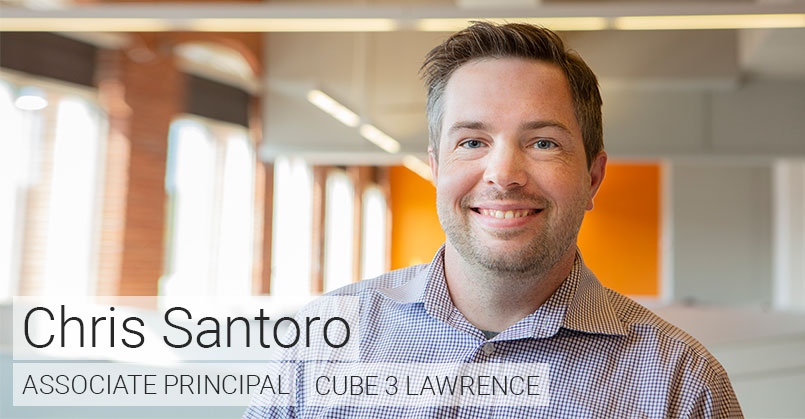 05 Mar

Chris Santoro 15 Year Anniversary
Congratulations Chris on reaching your
15-year anniversary with CUBE 3!
C3 has grown and evolved substantially over the last 19 years, and we are fortunate to have some of our first employees still a part of our team defining who we are, our culture, and being an integral part of shaping our next chapters. Chris sat down with me to take a brief trip down memory lane and reminisce about the last 15 years.
Qualifications/Accreditations: LEED Accredited Professional
Years in the Profession: 15
How long have you been at CUBE 3? All of them.
What attracted you to join the CUBE 3 team?
Three friends from Roger Williams – John Harding, Keith Boyle, and Brian Cussen – all worked at and spoke highly of CUBE 3. The company was much younger and maybe only fifteen people at the time, but already starting to build a great culture.
I still think my hiring process was one of quickest in CUBE 3 history. John and Keith both reached out on a Monday, I interviewed on Wednesday, was made an offer Thursday, and started the following Monday. In fact, Brian had been on vacation the same week so when we ran into each other on my first day the first thing he said was "What are you doing here?". "Starting", I responded to his surprise.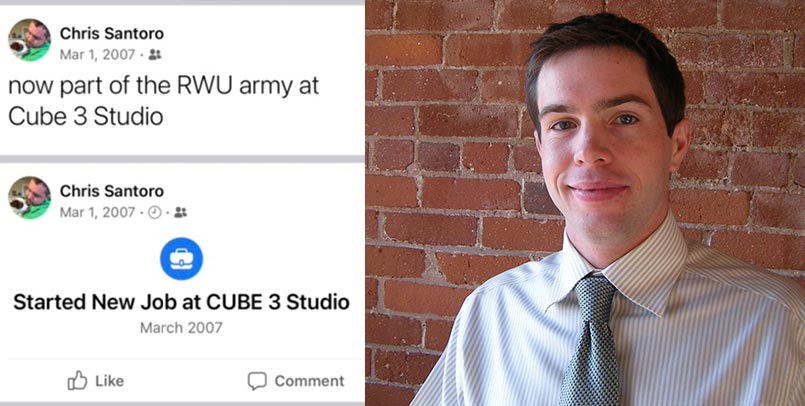 What is your role at CUBE 3?
I split my time primarily between project work and leading our project delivery efforts. As a Project Executive on multiple projects at any given time, I'm lucky to be able to work with so many talented individuals.
Project delivery can be a bit broad in scope, but generally it helps establish and maintain the frameworks within which project teams provide our services to clients. This includes, but is not limited to, project staffing, projecting future workload to understand hiring needs, coordinating in-house training (e.g. project management) and proposal/fee writing (in conjunction with the business development team). Never a dull moment!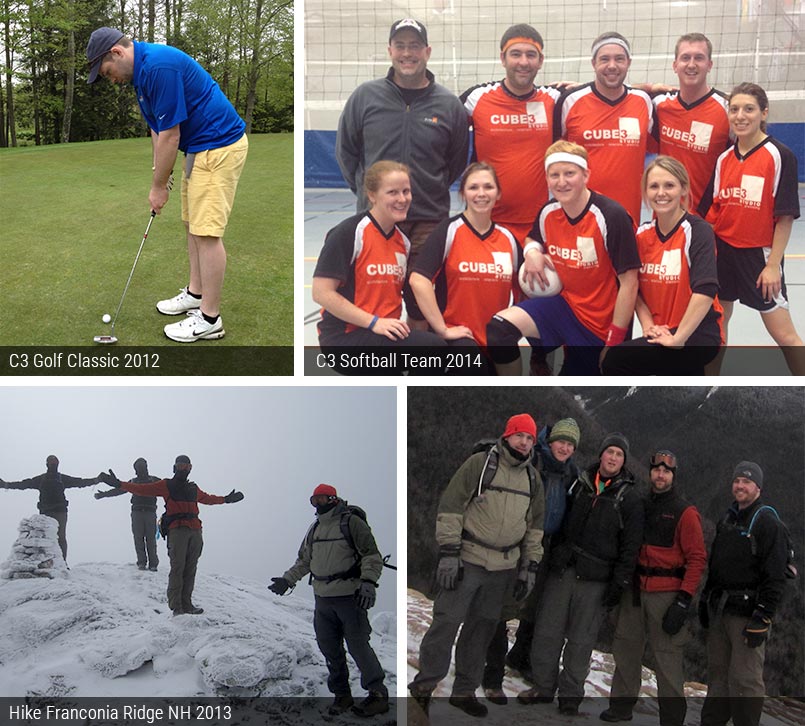 What was your first project?
The first thing I worked on that was built I believe was the Dana Farber suite at Elliot Londonderry. It was the second phase of a three-phase building that we worked on with Elliot and Dana Farber for several years. I was fortunate to be able to take the lead on the third phase, where CUBE 3 was the shell and core architect.
What is your favorite C3 project?
Probably a two-way tie here. The Elliot at River's Edge in Manchester, NH was such a great project to work on. I was able to really build on my medical planning skills during design and technical skills during construction. It was such a huge project for a company of our size, that all but one or two staff worked on the Construction Documents deadline. We crushed it.
The other project is The Nightingale in Providence, RI that we completed last year with the JV team of Nordblom and Cornish. I was familiar with the site, having gone to concerts at Lupo's next door while at Roger Williams. The design really complements the urban location and the whole team was fantastic.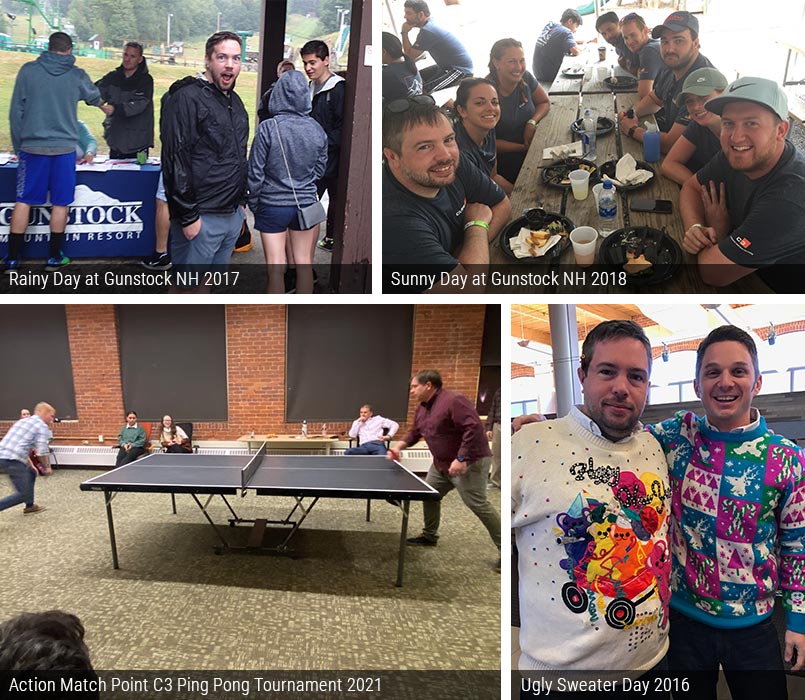 What is your favorite C3 memory?
Picking just one from the past 15 years is tough, but the first one that comes to mind is from one of our deadline weeks for the Elliot at River's Edge. It ended up being one of the longest weeks I've had at CUBE 3 – something like 90+ hours. It was basically sleep, work, repeat and there were multiple times over the week where each of us went a little crazy. At the same time, though, it was such a great team building experience. We were working hard for each other and focused on making something great.
Favorite quote?
"Finish each day and be done with it, you have done what you could"
What is something you are most proud of?
I'm not good with praise or compliments, generally, but when someone points out a way that you've been able to help them grow in some way it's a pretty special feeling.