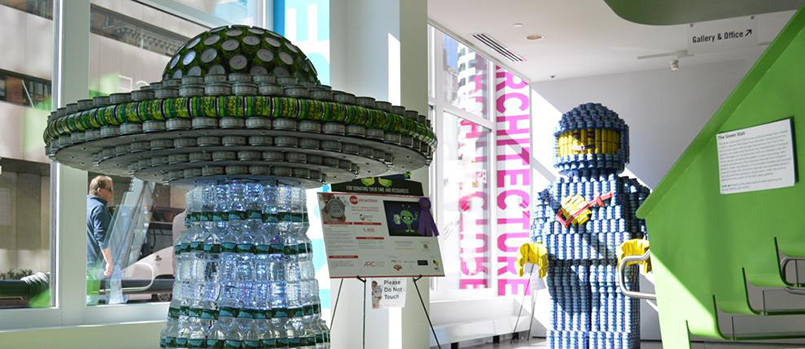 06 Oct

Canstruction 2017 – Fairy Tales, Folklore, and Mythical Creatures

Our CUBE 3 team is joining Canstruction for our 7th year! Build day is Saturday Oct. 7th at the BSA in Boston, MA and our team will be working on something special. We are looking forward to the reveal and sharing with you all of their hard work.
Canstruction is a charity event and exhibition where teams of architects, designers, engineers, and contractors compete in magical feats of engineering to create whimsical sculptures made out of canned goods and other nonperishable food items—without the use of glue or other adhesives. Now in its 22nd year, Canstruction raises hunger awareness in Massachusetts by challenging 29 Boston design teams to transform thousands of nonperishable food into larger-than-life masterpieces at BSA Space and in the Atlantic Wharf lobby at 280 Congress Street, Boston. The participating teams will compete for top honors in categories including Best Use of Labels, Best Meal, Structural Ingenuity, Most Cans, and Jurors' Favorite, among others.

This year's theme is fairy tales, folklore, and mythical creatures!
Check out our previous entries from past events:
2016 – "LEGO Space Man" Awarded Honorable Mention
2011 – "The Canley Cup" Awarded Best Use of Labels at Boston Canstruction 2011